Oooer:
Billy Corgan details new Smashing Pumpkins album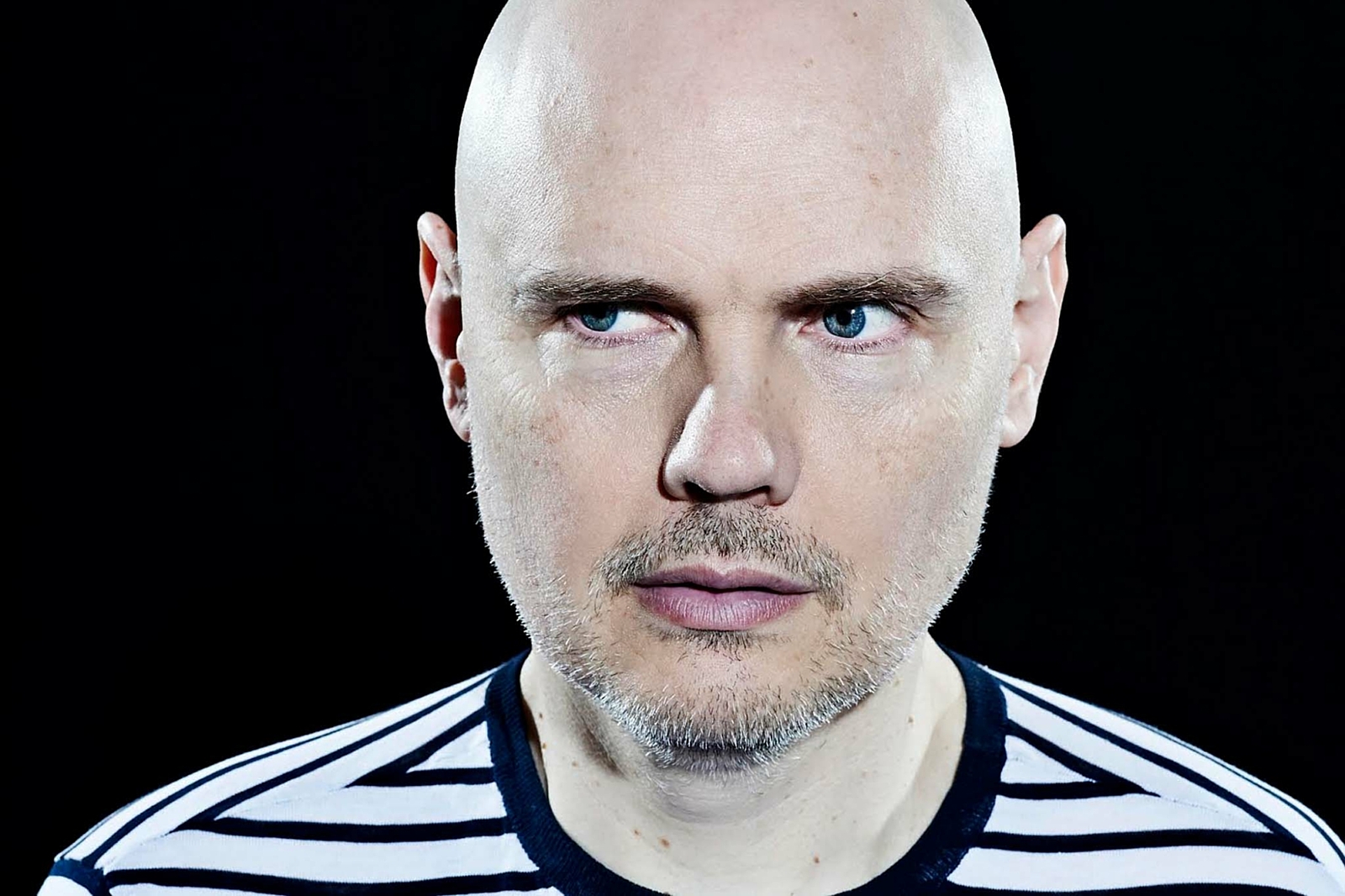 Produced by Rick Rubin, it looks set to feature at least some of the band's original line-up.
After a picture of the original Smashing Pumpkins line-up (albeit missing D'Arcy Wretzky) surfaced two weeks ago, Billy Corgan has carried on detailing the direction of a potential new album. He's already revealed that a forthcoming new record will be produced by Rick Rubin.
In an Instagram post, he wrote that "the guitar feels once again like the preferred weapon of choice." He also confirmed that "something like 26 songs [are] currently in various states of completion, production, insanity."
The accompanying image shows the Hollywood star belonging to Eddie Cantor. It's not quite clear what the connection there might be, but the Smashing Pumpkins did previously cover 'My Blue Heaven'; a Fats Domino song which appeared in Cantor's musical Ziegfeld Follies.
Billy's renewed enthusiasm for guitars is certainly a different stance to the one he held around the release of Smashing Pumpkins' eighth record 'Monuments To An Elegy,' which featured the frontman as the lone original member, and appeared to show the musician moving away from the past. "Rock seems very flat-footed to respond to the speed and sensorial necessity of the crowd to be titillated," he told DIY at the time. "I really don't want be in a corner of the world's cultural market that is making itself more and more irrelevant by the day, and celebrating its irrelevance."
Just two years ago, Billy Corgan also seemed to put to bed rumours of an original line-up Smashing Pumpkins reunion for good, saying that the future of the band looked "murky". He added that he needed to "evaluate the musical purpose of the Pumpkins." It looks like he's done quite a bit of re-evaluating since then.