Listen:
Goat Girl announce their self-titled debut album with new track 'The Man'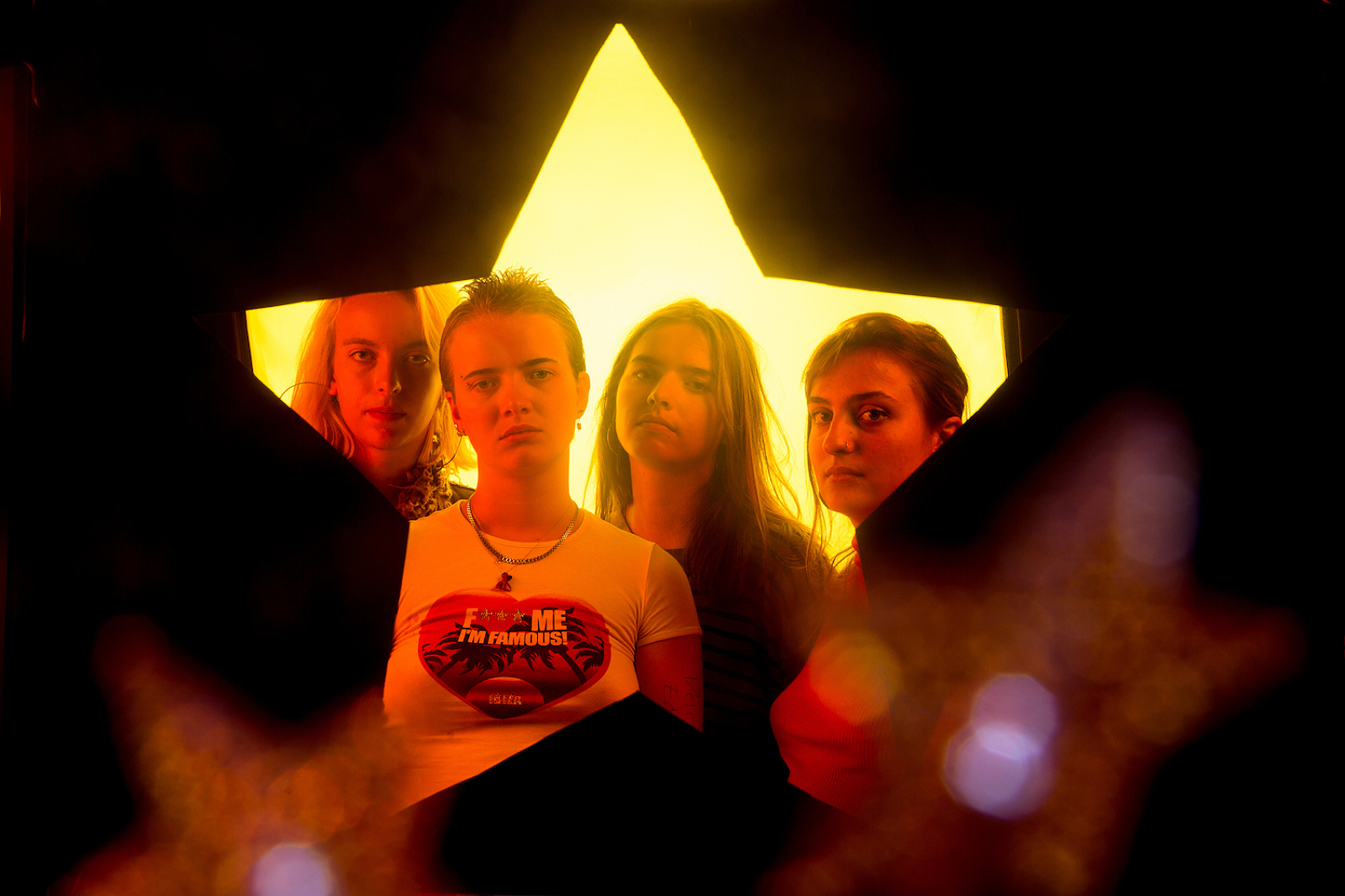 The album is out in April!
After sharing 'Cracker Drool' and B-side 'Scream' late last year, Goat Girl have shared details of their upcoming debut album!
According to Rough Trade, their self-titled record will be out on 6th April and its set to be 19 tracks long. Speaking of the LP on the Rough Trade site, the band said: "Simply put, it's an album that comes from growing up in London and the first-hand experience of our city's devolution. We wanted to think of it as this place seen not necessarily just through our eyes, but someone who can't get past the abnormalities and strange happenings that exist in our city. We think this gives the freedom lyrically and musically to explore unspoken truths and emotions that we all as humans feel". See the tracklisting below.
01. Salty Sounds
02. Burn the Stake
03. Creep
04. Viper Fish
05. A Swamp Dog's Tale
06. Cracker Drool
07. Slowly Reclines
08. The Man with No Heart or Brain
09. Moonlit Monkey
10. The Man
11. Lay Down
12. I Don't Care Part 1
13. Hank's Theme
14. I Don't Care Part 2
15. Throw Me a Bone
16. Dance of Dirty Leftovers
17. Little Liar
18. Country Sleaze
19. Tomorrow
They've also shared 'The Man', another whip-smart, scuzzed-up number with some brilliantly ramshackle, laid-back harmonies and twangy riffs. It's also got a killer, explosive hook to boot!
Goat Girl are also gearing up to go on a string of UK tour dates in March and April, which kick off at Manchester's Deaf Institute and end at The Haunt in Brighton (with a huge date at London's Garage and much more in-between). Tickets are on sale now. They're also set for this year's Green Man.
Catch up with our Class of 2018 interview with Goat Girl here.
Listen to 'The Man' and see their upcoming UK and Ireland tour dates below.
MARCH
31 Manchester, Deaf Institute
APRIL
01 Cardiff, Wales Goes Pop
09 Newcastle, The Cluny
10 Edinburgh, Sneaky Pete's
12 Liverpool, The Magnet
13 Dublin, Grand Social
14 Sheffield, Picture House Social
16 Birmingham, Hare & Hounds
17 London, The Garage
19 Leicester, The Cookie
20 Leeds, Brudenell Social Club
21 Brighton, The Haunt