Watch:
Half Waif announces new album 'Lavender'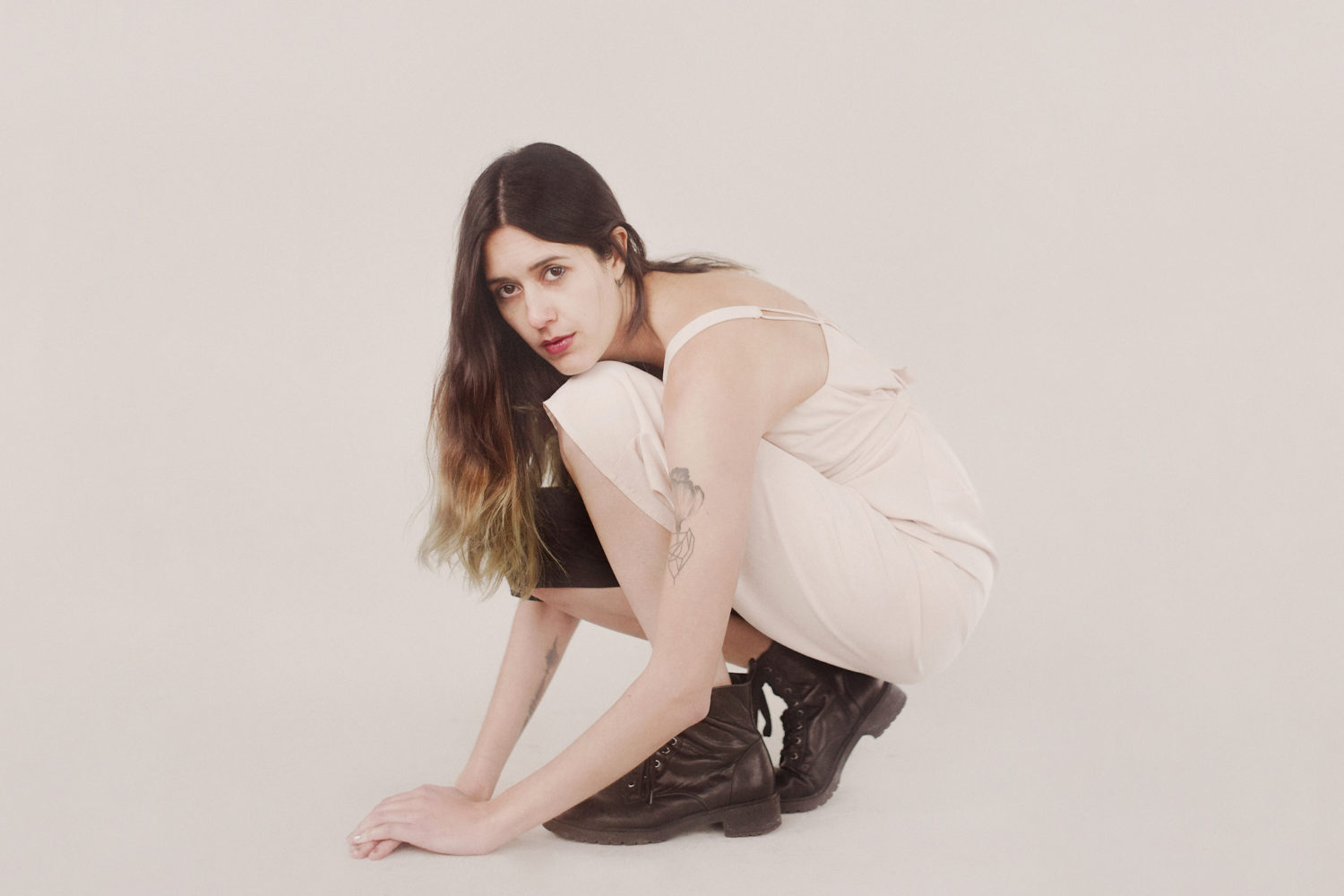 Photo: Tonje Thilesen
Nandi Rose Plunkett has also shared a video for 'Keep It Out'.
Half Waif – aka Nandi Rose Plunkett – is set to return with a new album this year.
'Lavender' is coming out on 27th April through Cascine and is named for her grandmother Asha, who would pick the plant from her garden and boil it. Speaking of the record, Nandi said: "When I wrote and recorded Lavender, my grandmother was alive, and though she wasn't ill at the time of her sudden death in September, it was obvious her life - after 95 years - was drawing to a close. As a result, themes of aging and collapse are all over this album. It is an elegy to time, the pilgrimages we take, and the ultimate slow plod towards our end. It is an examination of the way we fracture, inside ourselves and inside our relationships - the fissures that creep along the structures we build, the tendency towards disintegration". See the tracklisting below.
01. Lavender Burning
02. Torches
03. Keep It Out
04. Lilac House
05. In The Evening
06. Solid 2 Void
07. Silt
08. Back In Brooklyn
09. Parts
10. Leveler
11. Salt Candy
12. Ocean Scope
Coinciding with the announcement, Nandi's also shared a video directd by Celina Carney for new single 'Keep It Out'. She said that the track is "about the evolution of the self in a relationship: the maintenance of autonomy in the midst of a process of coupling, ageing, and decay".
Next week Nandi is also set to head out on a short string of UK and Ireland dates in support of Iron & Wine, taking her to Birmingham, Dublin, Manchester and London. Tickets are on sale now.
Watch the video for 'Keep It Out' and see her upcoming UK and Ireland dates alongside Iron & Wine below.
FEBRUARY
13 Birmingham, Symphony Hall
14 Dublin, The Helix
15 Manchester, Bridgewater Hall
16 London, Eventim Apollo

Get your copy of the latest issue