On the telly:
Watch Bedouine play 'One Of These Days' on Seth Meyers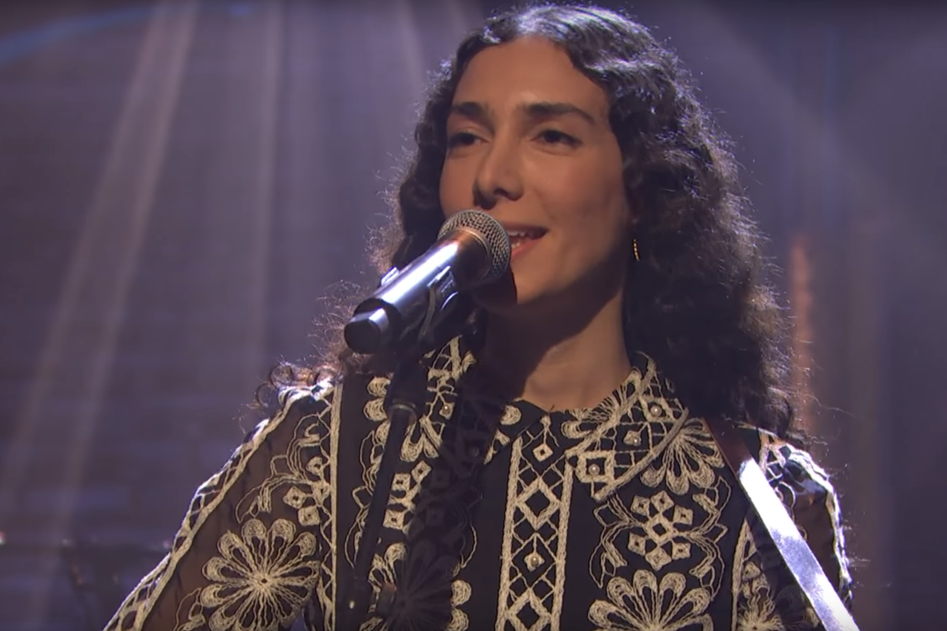 Bedouine – aka Azniv Korkejian – released her self-titled debut album last year.
Recently though, she made her first-ever TV performance as a musical guest on 'Late Night With Seth Meyers'. There she played her lilting folk-rock single 'One Of These Days' and showed supreme confidence as she was placed firmly in the spotlight.
Speaking of the track last year, Bedouine said: "I had borrowed my friend's '84 Blazer and taken it to the narrow streets of downtown Los Angeles to run an errand. The steering was loose and it felt like navigating a cruise ship down a canal. He had JJ Cale's Naturally in the stereo as long as he had the truck, as if it came with it. I was somewhat familiar but it was then I noticed how JJ Cale turned a phrase on the drop of a dime. He'd sing a phrase that sounded like a complete thought, then all of a sudden move the punctuation over to add a tag. That's what inspired the phrase 'get it, and get it right'."
Watch Bedouine play 'One Of These Days' below.