Album Review
Born Ruffians - Uncle, Duke & The Chief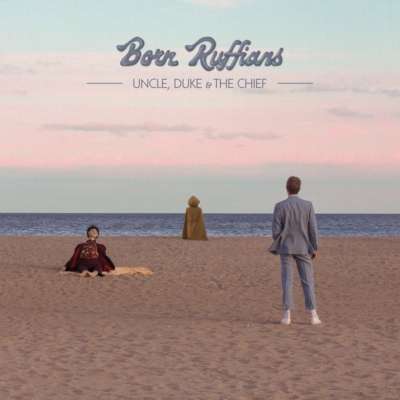 This particular nostalgia trip is a pleasure to embark upon.
Label: Paper Bag
Released: 16th February 2018
As the 2008 nostalgia wagon rolls around, there'll doubtless be casual fans of old who'll be surprised to know that Born Ruffians are still going; after all, this is a band with close ties to the most prominent indie rock figures of that era. They toured with everybody from Franz Ferdinand to Hot Chip, and cemented their brief band du jour status with an appearance on Skins.
Some of the group's contemporaries from back in their heyday have evolved, embracing transformation and flourishing; others, of course, have long since fallen by the wayside. Born Ruffians find themselves somewhere in the middle; they set their stall out in their early days when they covered Grizzly Bear's bereft 'Knife' and turned it into a pop stomper, and that's kind of the lane they've remained in, right through 2015's 'Ruff' to now.
'Uncle, Duke and The Chief' is a chirpy affair that's very much in the vein we've come to expect, even when there's a sadness permeating the lyrics; 'Miss You' is driven by a vibrant acoustic guitar and frontman Luke Lalonde's skyward vocal howl, both of which belie the track's fundamental melancholy, while thumping percussion and sharp melodies underpin the uncertainty of 'Fade to Black'. Those are Born Ruffians' ace-in-the-hole, and they make this particular nostalgia trip a pleasure to embark upon; it's just that you wonder whether or not the band are ever going to shoot for more than the pop formula they perfected ten years ago.