Album Review
Poliça & s t a r g a z e - Music for the Long Emergency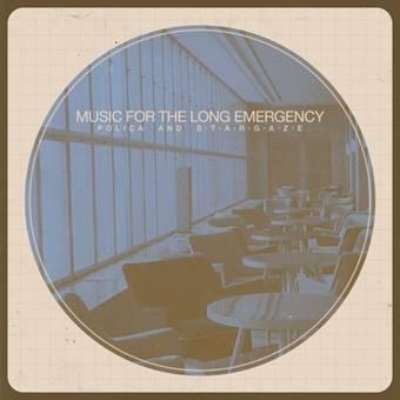 Poliça are suddenly sounding much more languid than we've heard them before.
Label: Transgressive
Released: 16th February 2018
It's often easy to be cynical about collaborations between differing musical forces, particularly when it involves different genres coming together; you wonder how much, really, either side is willing to concede in terms of stylistic territory. Given that Poliça have carved out a reputation for powerfully atmospheric indie pop over the course of their three full-lengths to date, one that doesn't seem to involve much room for compromise, you'd have been forgiven for raising an eyebrow when they announced that their latest project would involve them working with Berlin-based chamber orchestra s t a r g a z e.
Right from the off, though, it's clear that the Minneapolis outfit went into the making of 'Music for the Long Emergency' with a genuinely open mind. For a start, the title's a misnomer, at least in as far as the word 'emergency' is concerned; in a dramatic about-face, Poliça are suddenly sounding much more languid and loose than we've heard them before. They're still working, instrumentally, off of the same palette as previously, but it'd be an understatement to say that their new friends have proved a mellowing influence; at points, particularly on woozy opener 'Fake Like' and the dreamy 'Agree', 'Music for the Long Emergency' starts to sound like the logical conclusion to the chillwave fad.
Lurking beneath the surface, of course, are flashes of the menace that the Poliça of old made their calling card. 'Cursed' is a raging, discordant duet, and on the heavily-improvised ten-minute odyssey 'How Is This Happening', all of the nervy insecurities that their previous albums were scored through with come simmering back to the boil. Poliça have broken new ground and consolidated old strengths with this laudable step outside of their comfort zone.