Live Review
Rex Orange County, KOKO, London
20th February 2018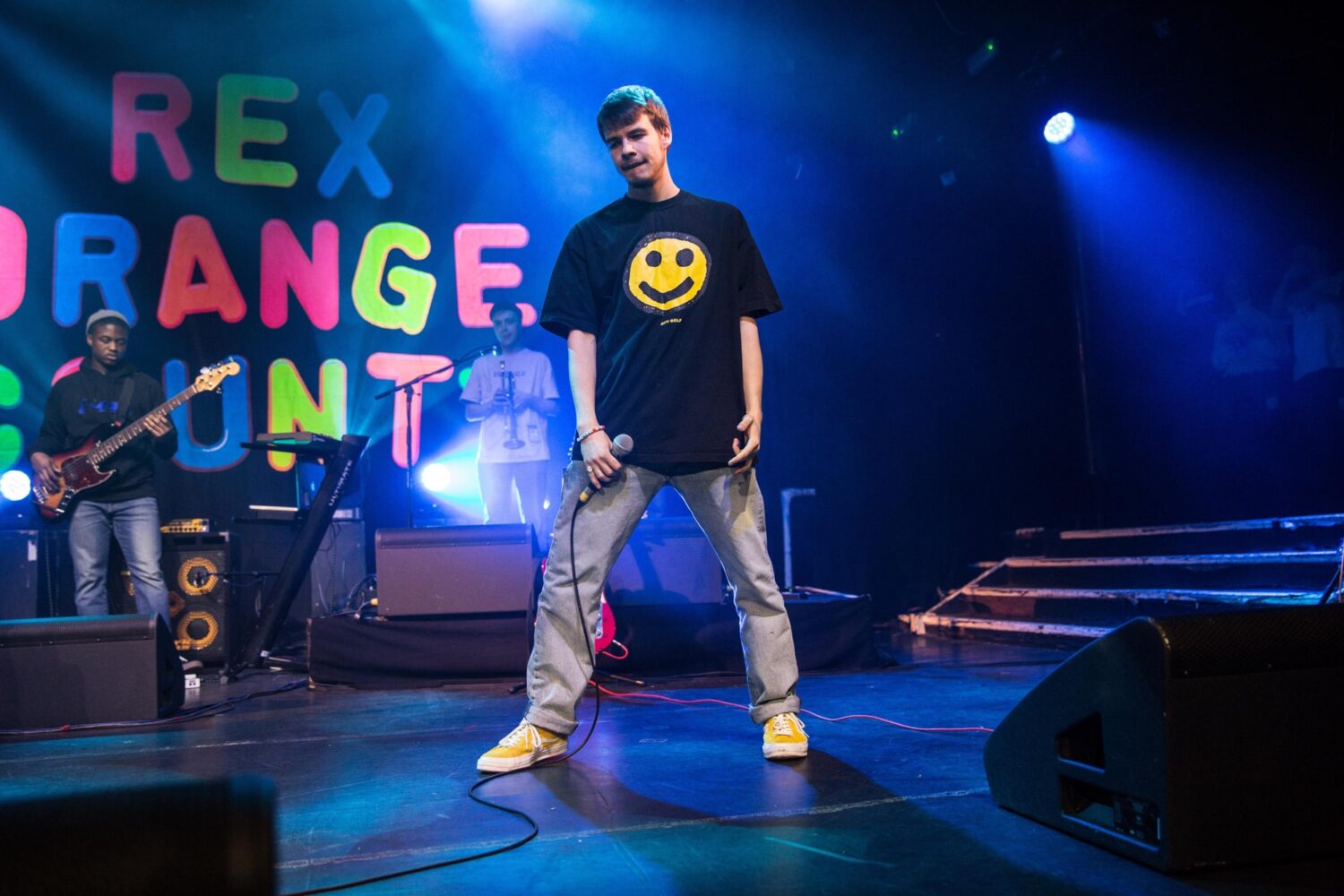 Alex O'Connor and band took to KOKO, met with scream upon scream.
Over the past year or so, Rex Orange County has become one of the most effortlessly cool new talents we have in the UK. Recording with Tyler, The Creator, performing in Frank Ocean's live band and popping up with Skepta at the Mercury Prize, Alex O'Connor is fast becoming one of the go-to collaborators for worldwide superstars.
Stepping out to boyband-level screams at KOKO for his biggest headline show to date, the link between the Haslemere-based newcomer and Skepta, Frank, Tyler and co seems very confused. Though Rex has largely made his name as an elusive, shy, uber-cool producer, as he bounds around the stage tonight, performing loved-up ditties and whistling his way through ballads, he'd be as at home on Radio 2 drive-time as when hanging with the celebs.
The singer's girlfriend Thea Morgan-Murrell joins in for a pair of gorgeously delivered tracks mid-set, and O'Connor controls the crowd brilliantly throughout; cliches they might be, but in introducing his band, rolling through the stage banter 101 manual and asking for a moshpit in 'Best Friend' (which is, remarkably, obeyed immediately, despite the breezy lounge feel of the track), he's already looking far closer to being the full package than could've ever been expected. It's worlds away from the introvert he's often been painted as.
Far from feeling restricted by being pinned as a hipper-than-hip, new independent superstar, tonight sees Rex Orange County simply content with being an entertainer, free of pretence. He does it very, very well - balloons and confetti rain down during a triumphant finale of 'Happiness' - and in the process opens far more doors for himself than could've ever been expected? Which one he takes is firmly up to him.