Live Review:
Alvvays, Roundhouse, London
23rd February 2018
Alvvays might be a dependable source of brilliance, but they're also brilliantly unpredictable when you don't quite expect it.
Over the course of two excellent albums, Alvvays have pursued a kind of initially saccharine pop that, on closer inspection, hovers tenuously over a menacing pit of daggers. Darkness and foreboding hides at every turn of 'Next of Kin's deceptively chipper melodies and 'Adult Diversion' is also, beneath its pulsing jaunt, a bleak and doggedly obsessive ode to infatuation. If their jaw-dropping self-titled debut nailed that particular mood, last year's follow-up 'Antisocialites' cemented this band as de facto masters of the form, taking apart isolation and lurking danger atop sugary sonic nods to the likes of Shop Assistants, My Bloody Valentine, and the Pastels. In one dry nod to those hidden depths, their drum kit simply reads "drum". And tonight, in the lofty industrial reaches of London's Roundhouse, Alvvays seem to entrance every last nanometer of empty space.
It's in large part thanks to Molly Rankin's incredible live vocal. Clean, confronting, and crystal-clear - like discovering the simplicity of face to face conversations after making do with two cans and a ragged piece of string - lends a direct punch to Alvvays' shrewd dissections of solitude and peeling apart from a dysfunctional pair. It's a voice that lends depths to a moniker like "Molly Mayhem," a plain, sparing chorus like "now that you're not my baby". From another less skillful, less complex band, it might sound cliched. From Alvvays, that deceptive extra facet is their biggest calling card.
Motoring flawlessly through their exquisitely written pop songs, backed by a blue-wash visual which nods to the current of every-changing water that constantly flows through Alvvays' music, tonight's massive headline show is every bit as perfect as both 'Alvvays' and 'Antisocialites'.
'Marry Me, Archie's permeable bubble of breakable bliss, proves the night's largest sing-along, but only by a whisker, mind. Dropping a playful cover of Elastica's 'Blue' into the encore one minute, and ending instead with the magically sinister 'Next of Kin' is a fitting final swerve off-course. Alvvays might be a dependable source of brilliance, but - in typical dual form - they're also brilliantly unpredictable when you don't quite expect it.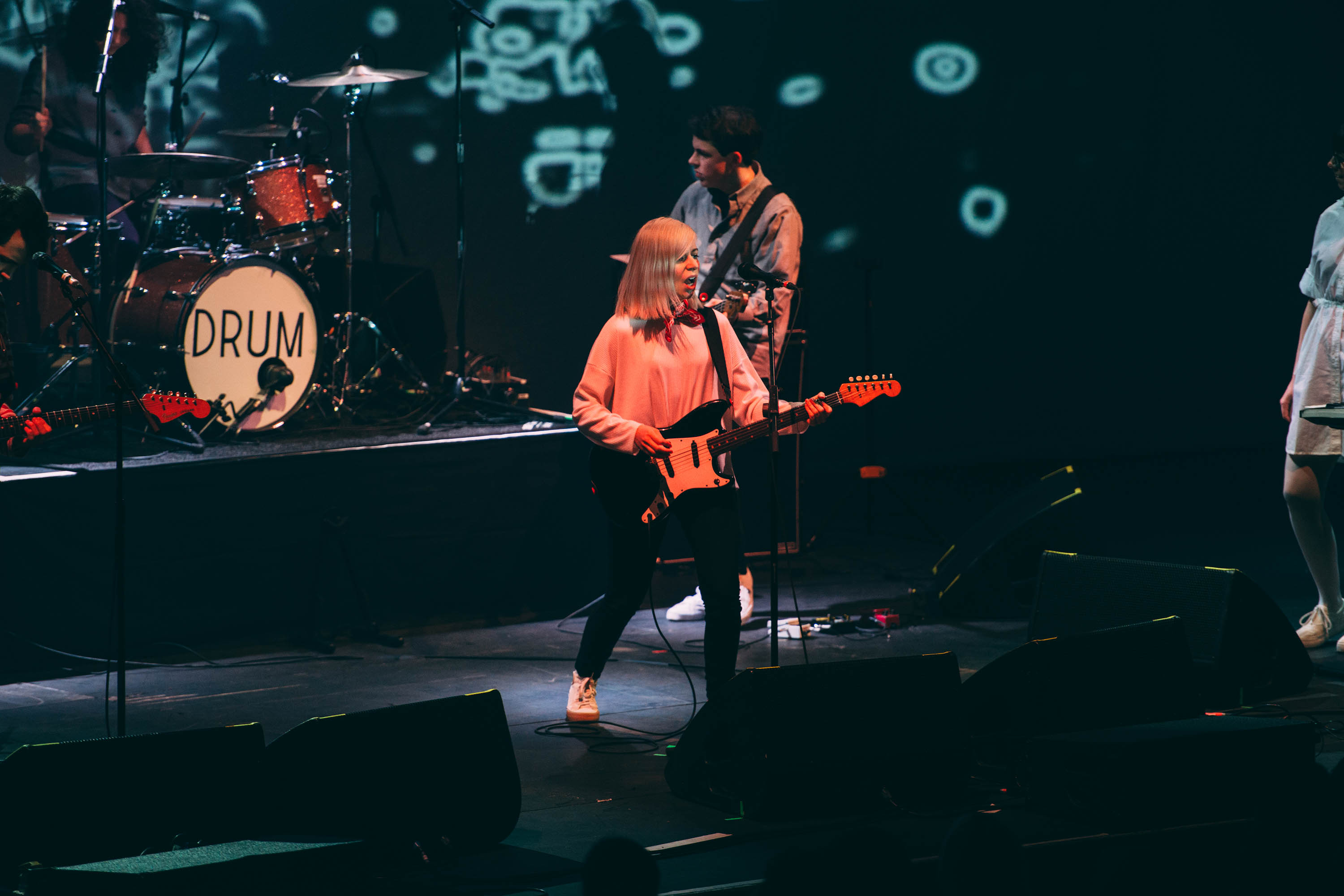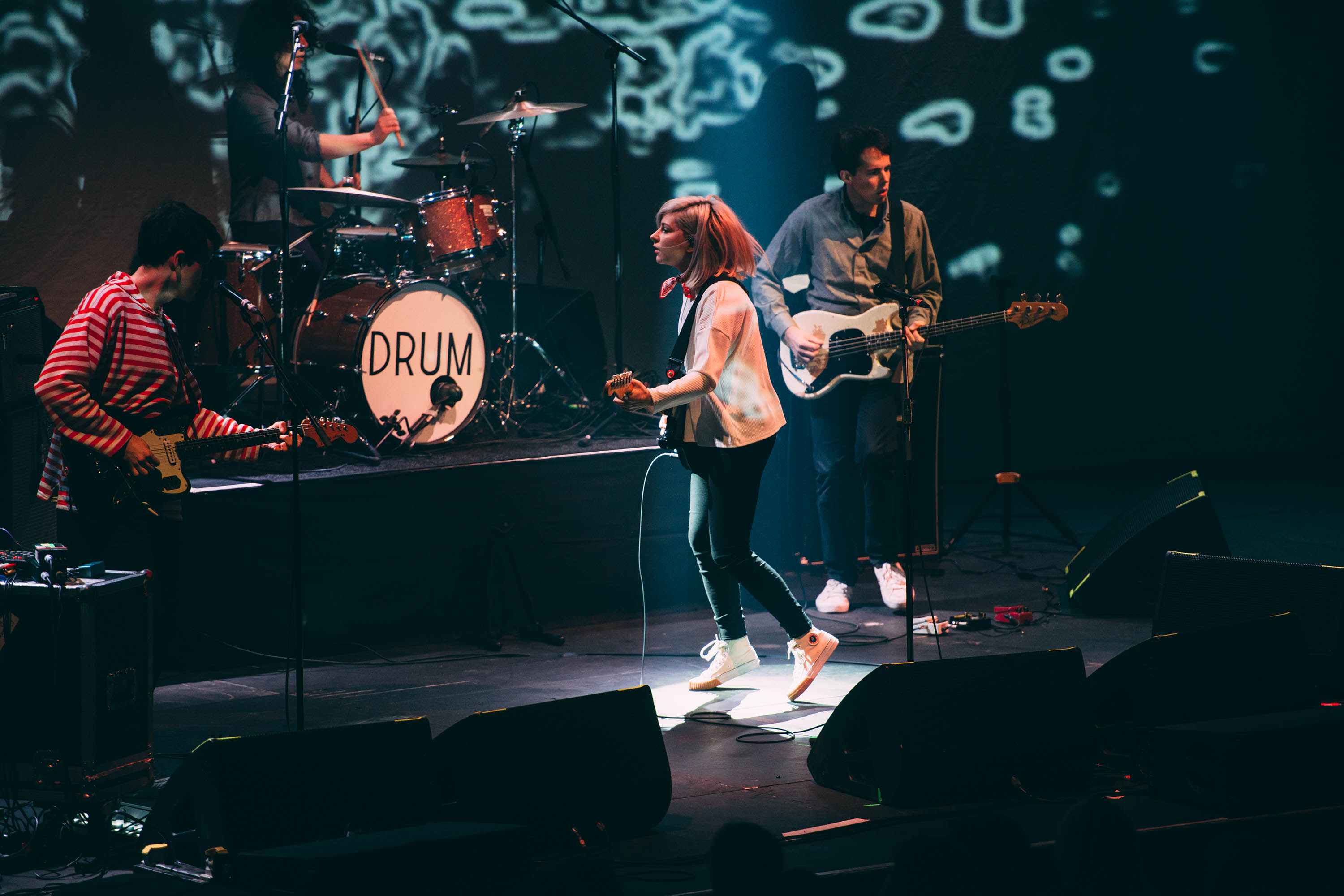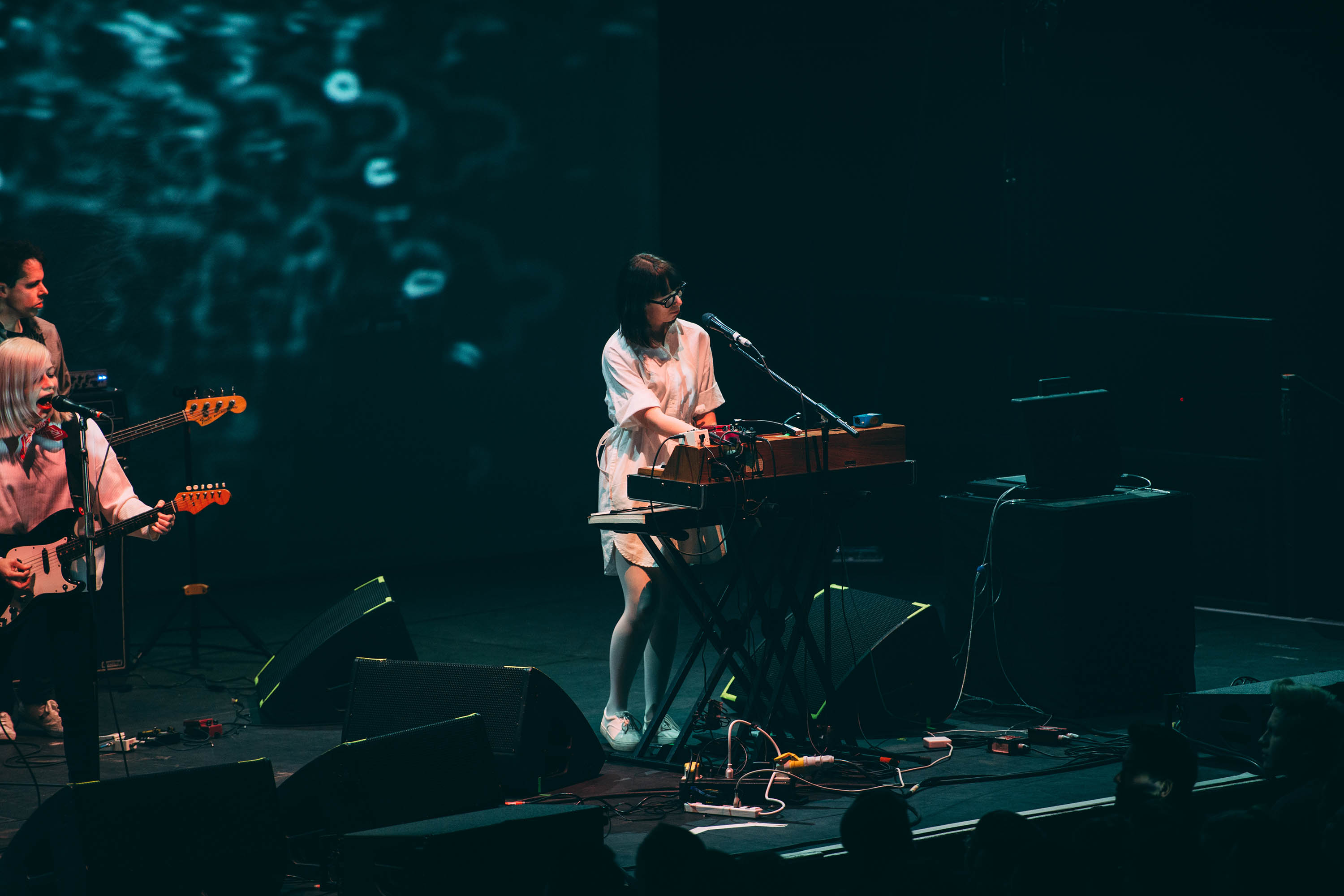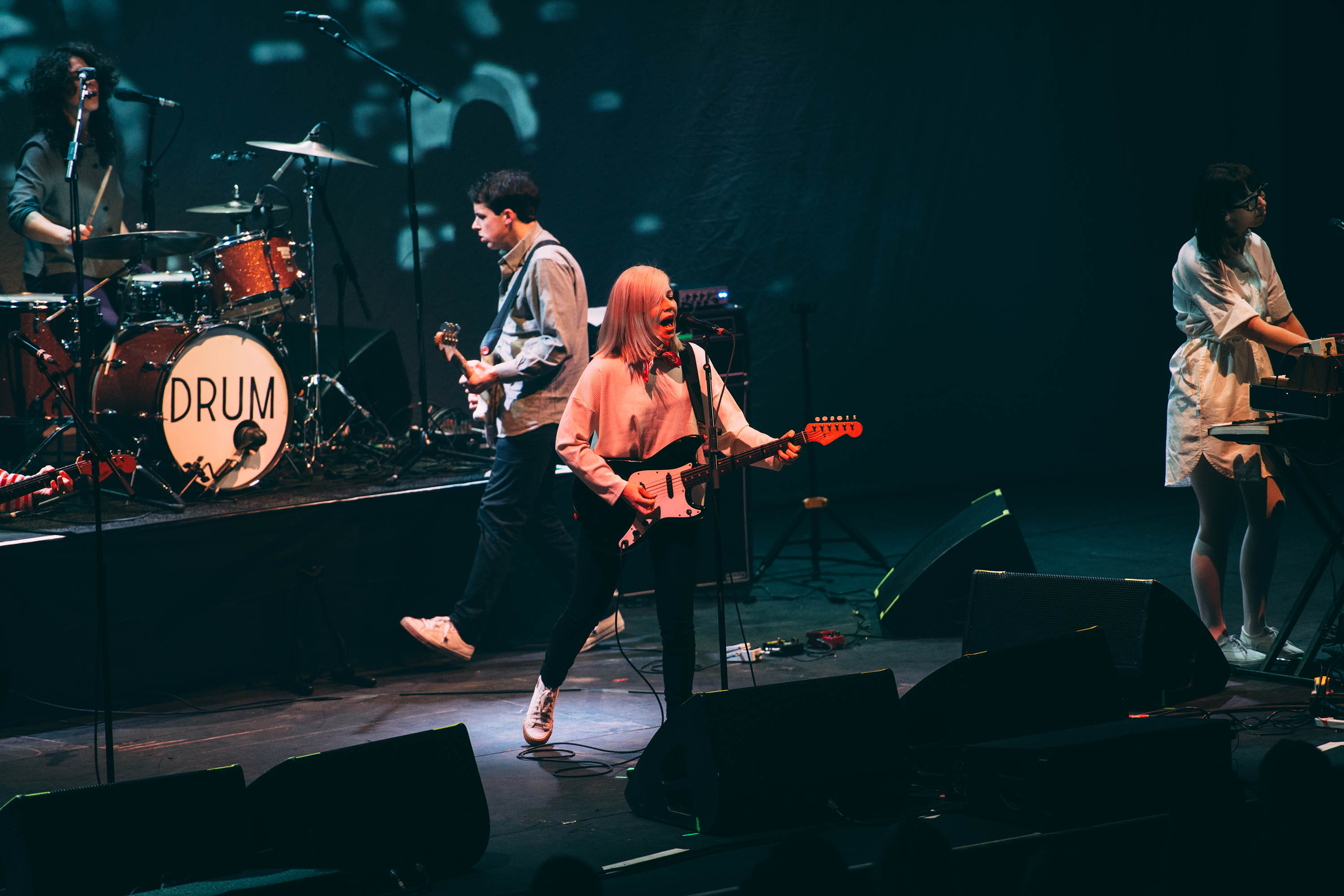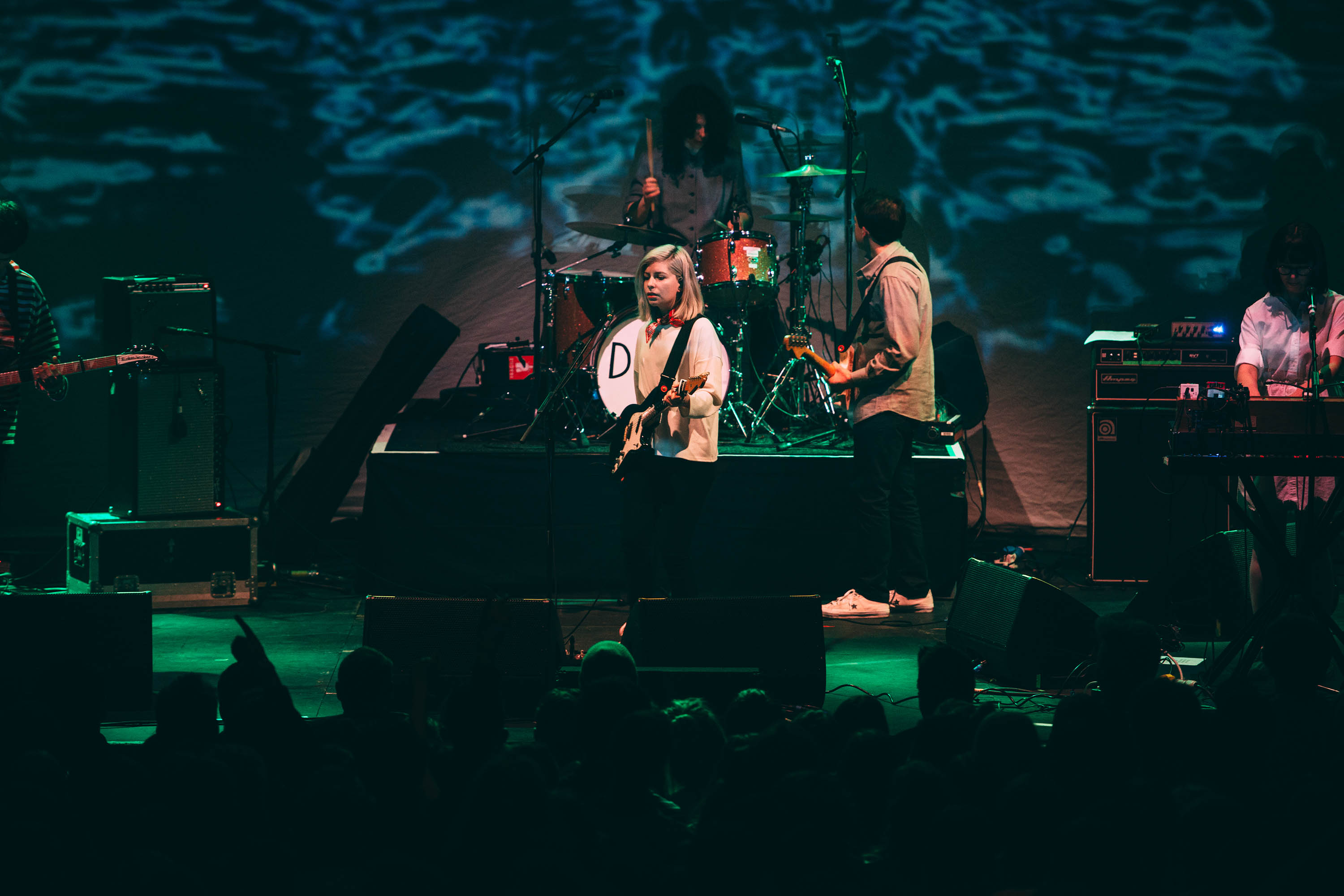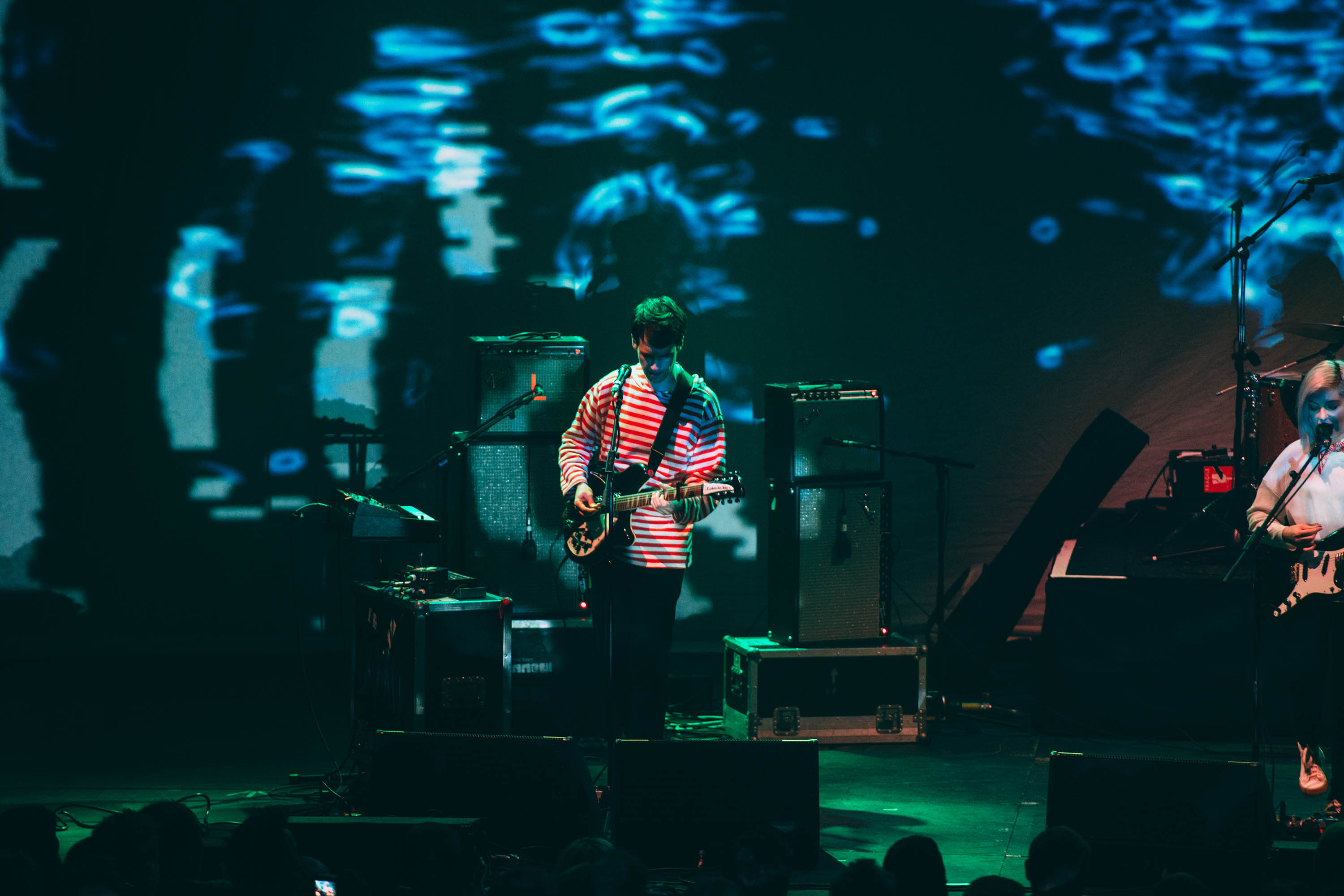 WE'VE GOT A FAVOUR TO ASK
We're often asked about you, our readers. So we'd really appreciate it if you'd offer up a bit of information about you, and your music-loving habits by filling in our 2019 readers' survey.
Click here to reach the 2019 DIY readers' survey.
(Don't worry, none of what we're asking for is personally identifiable - and no questions are compulsory.)