Neu Pick:
Dancehall craft hypnotic post-punk on 'Droners'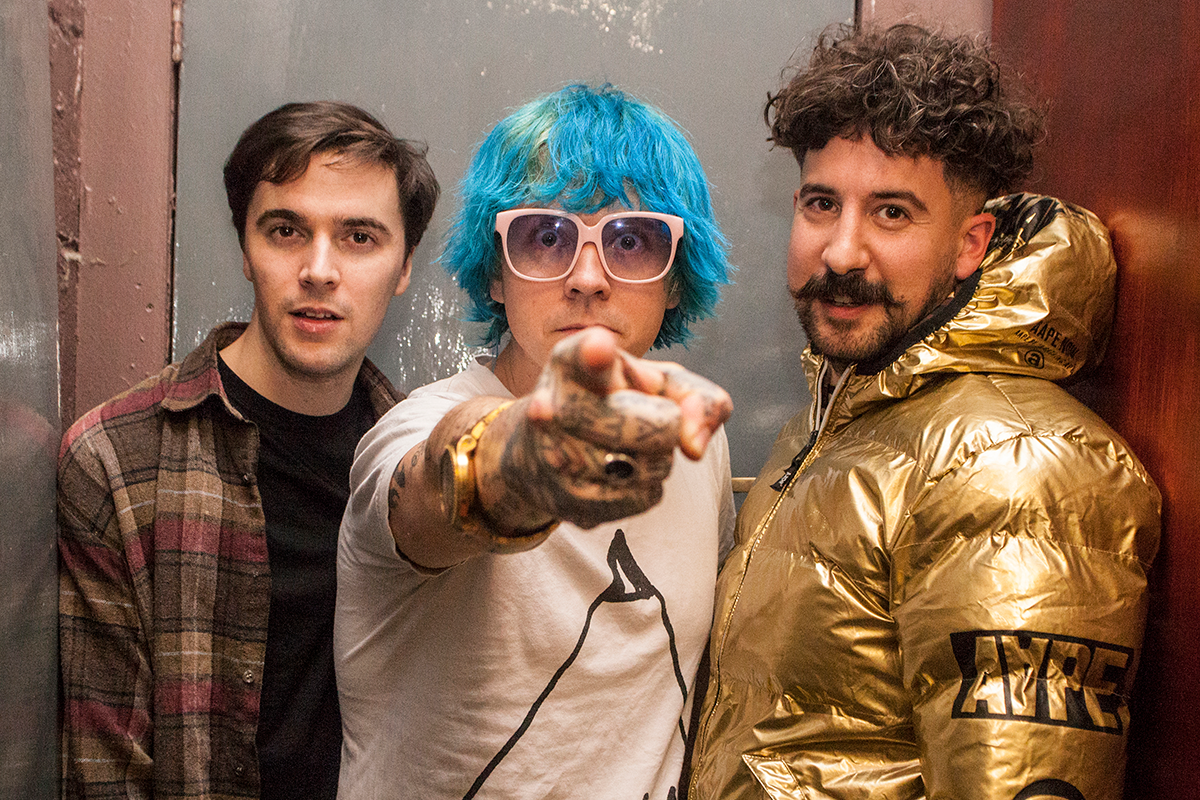 With their debut album coming later in the year, the post-punks' new one is today's Neu Pick.
Every weekday, DIY's new music know-it-all Neu brings you one essential new release to get obsessed with. Today's Neu Pick comes from Dancehall.
London and Kent-based post-punk trio Dancehall are gearing up to release a debut album in June on their own label, Vibe-Anti Vibe and are previewing it with their new track 'Droners', which was recorded live at Sound Savers to the band's own three-take rule.
Now, if you're wondering where the tune gets its name from, it's because the song only features a single guitar note. But it's far from monotonous. Instead, they wrap their guitar riff in effected tape delays that swirl around the mix, making that single note seem like something much fuller and hypnotic, while taking their jagged form of post-punk more into fuzzy shoegaze territory in the process.
Speaking of the track, Tim said: "The song really started with the joy of playing around with Craig's new pedals in his loft bedroom over a few dozen polish lagers - it was a real new sound that meandered and held this long droning note… hence the name of the song sticking - 'Droners'."
He continued: "The lyrics are about the torture of being in love and all the fear, self-doubt and anxiety one goes through on the journey of companionship, lust, passion and the uncertainty when you place your life in the hands of another. I think around the same time I was feeling that the world felt a little anaemic with love and wholesomeness and how we are being duped with celebrity, fast food and zero-to-hero superstardom that just trickled into lyrics. In a way the track was intended to be steady and endless but strangely captivating… like a relationship."
Listen to 'Droners' below.
Image credit: Keira Cullinane