Listen:
Everything Everything release new EP 'A Deeper Sea'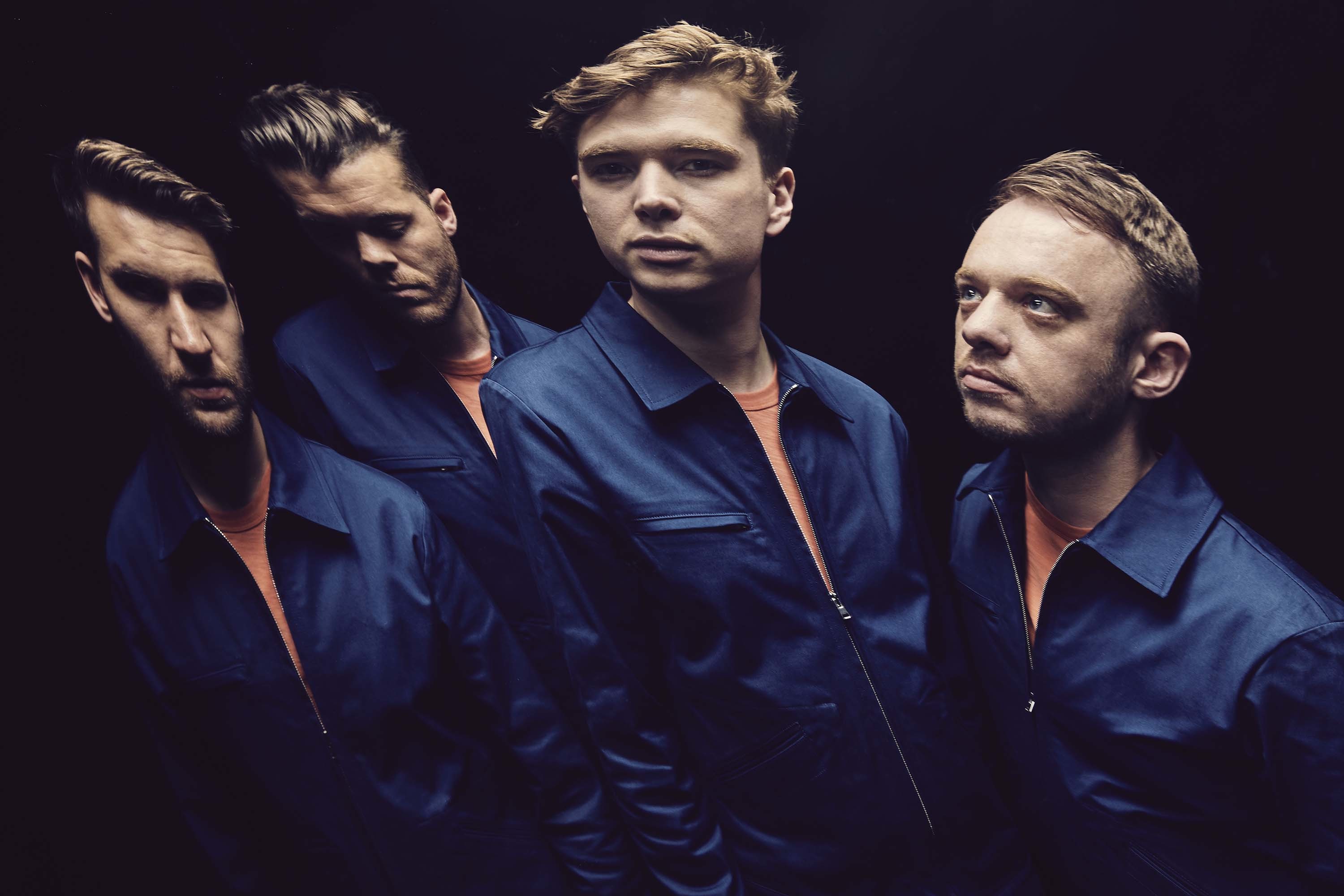 They've also got a new video for 'Breadwinner'!
Last year Everything Everything released their latest album 'A Fever Dream' but now, as they're about to head out on a UK tour, they've released a brand new EP!
'A Deeper Sea' is a new four-track collection and, speaking of it, Jonathan Higgs said: "we simply wanted to release some new music. After reading some shocking statistics on male suicide we felt inspired to write a new song dealing with male identity and depression; The Mariana. We also really wanted to release a song called Breadwinner, which we recorded with James Ford a year ago, but couldn't find room for on A Fever Dream. Additionally we include a brilliant remix of our song Ivory Tower (from A Fever Dream), by Tom Vek, of whom we have been fans for nearly 15 years. To close, our version of Don't Let It Bring You Down by Neil Young, an artist we greatly admire, which was recorded live in session at BBC Maida Vale Studios for Annie's Mac's Radio 1 Show in July 2017".
They've also shared a new video for 'Breadwinner' to boot! Speaking of the clip, Jonathan said: "The idea was inspired by a line in the song; "walk into the wall like you're an NPC", an npc (non-player character) is what you call every character in a game that is controlled by the AI. Depending on the quality of the animation and coding, NPCs are quite often seen moving repetitively in loops, walking in circles, bumping into objects, or staring lifelessly out of the screen. I wanted to make myself into a really badly made character, corrupted programming trying to dance".
As mentioned, Everything Everything are heading out on a UK tour from tomorrow. Tickets are on sale now. Last year we caught up with Everything Everything to talk about 'A Fever Dream'. Read the full interview here.
Watch the video for 'Breadwinner' and listen to all of 'A Deeper Sea' below.