Watch:
A Place To Bury Strangers share a new video for 'There's Only One Of Us'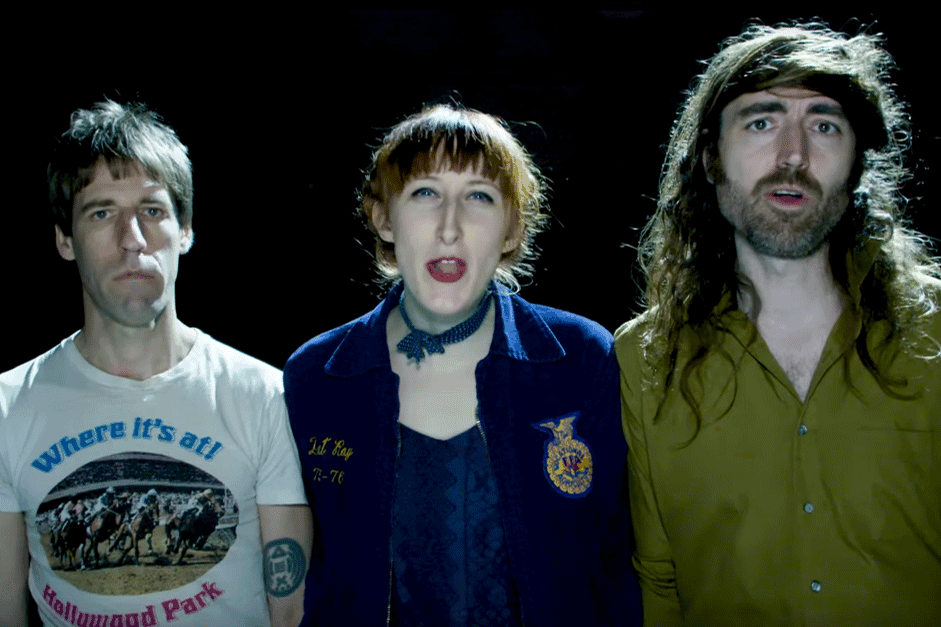 They announced their new album 'Pinned' back in January.
Back in January, US noise-rockers A Place To Bury Strangers announced that their new album 'Pinned' would be coming out on 13th April.
At the time they shared 'Never Coming Back' and now they've unveiled a video for new track 'There's Only One Of Us'. Oliver Ackermann said of the track, as reported by Stereogum: "I am a person. We are all animals. We are all on this planet. This planet is one of billions speeding through space. It is incredible to be alive".
The new track is also accompanied by a clip that twists the concept of a performance video on its head. As reported by Stereogum, Elizabeth Skadden said of the idea behind the video: "The inspiration comes from the foghorn bass line, military drum beat, and kamikaze guitars that intimate a war taking place. Talking to the band, I learned the 'war' was people under the siege of making a creative project".
She continued: "The work the band does to create the song is expressed in the 'totem' built over the course of the music video. Visually, I broke the song into its sonic elements and assigned each its own visual, such as the shifting red and blue lights. The lighting setups were inspired by a Fad Gadget performance from the 1980s, and films by Pedro Almodovar and Kathryn Bigelow".
The band play London's Garage on 10th May, as part of a brief European tour. Tickets are on sale now.
Watch the video for 'There's Only One Of Us' below.