Neu Pick:
Projector deliver visceral grunge-pop on 'Break Your Own Heart'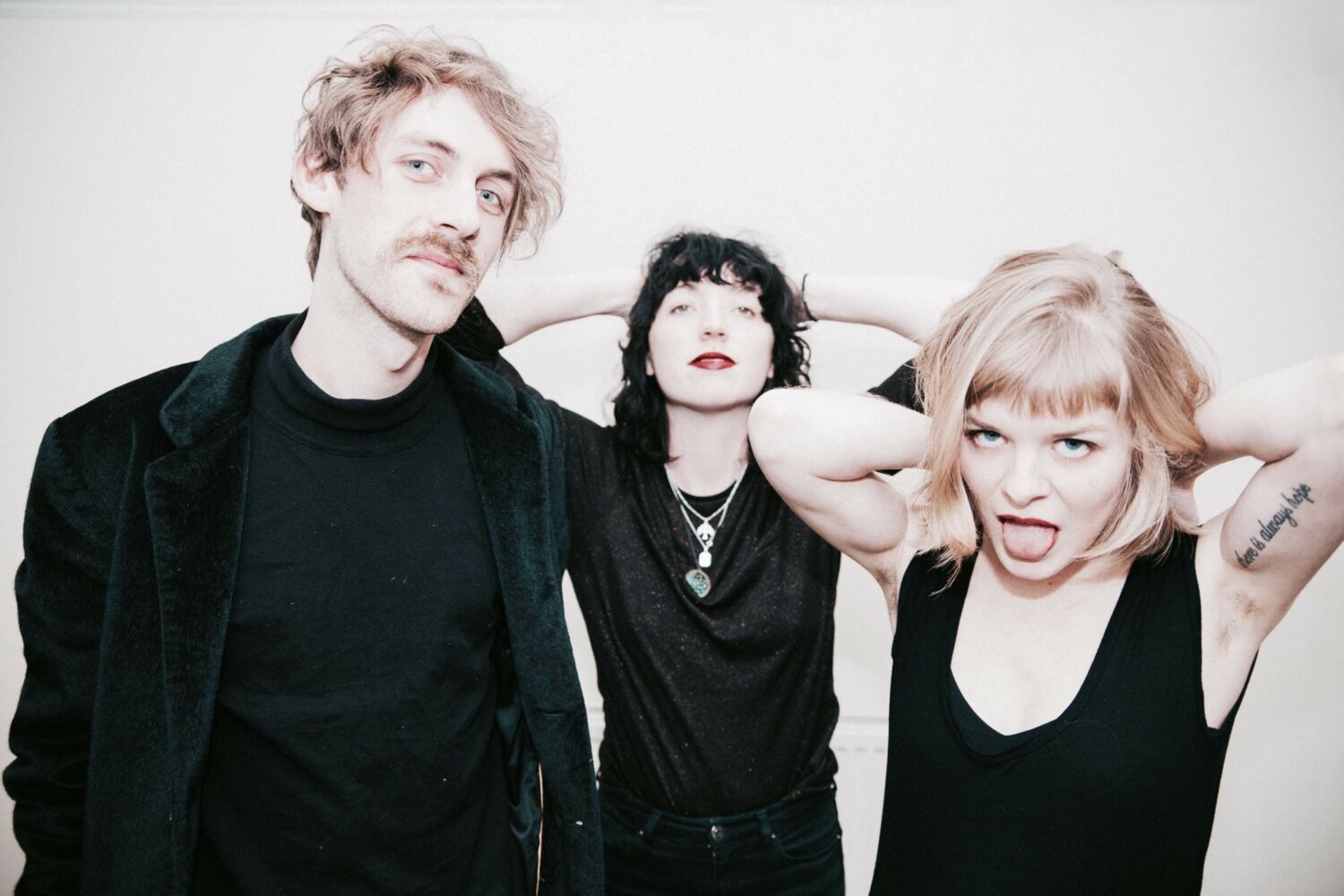 The latest track from the Brighton trio is today's Neu Pick.
Every weekday, DIY's new music know-it-all Neu brings you one essential new release to get obsessed with. Today's Neu Pick comes from Projector.
Brighton trio Projector occupy a little space in-between the wall-of-sound nature of My Bloody Valentine and the stabbing urgency of Pixies, a sound that they've forged both thrugh solo experimentation and collaboration.
As Lucy Sheehan says: "Lately we've become a bit obsessed with pushing ourselves sonically – throwing away anything that doesn't feel like a challenge or a development for us. It's yielded some horrible things but also some real bangers… that or we just rip whatever the band next door are doing".
Rest assured that their latest track 'Break Your Own Heart' falls firmly into that category of bangers. Built on a foundation of chugging riffs and deep, pulsating bass licks, it's a brooding yet scuzzy cut that gradually builds in intensity, exploding with visceral grunge-pop energy.
Lucy said of the track: "Break Your Own Heart is about not recognising yourself, and then regeneration. Musically it's the natural progression from our Double A-side single 'Love' towards the new EP, a pop introduction to something more post-punk and unhinged". As they gear up to release that debut EP, expect Projector to keep pushing their own boundaries.
Following their recent dates with Glum and Pale Seas in February, Projector are also set to play a short string of shows in the coming months, including a single launch on 22nd March at The Lock Tavern.
Listen to 'Break Your Own Heart' and take a look at Projector's upcoming tour dates below.
MARCH
06 London, The Old Blue Last (with Gaygirl)
22 London, The Lock Tavern (single launch)
APRIL
01 Hedon Swolle, Holland These Go To Eleven Festival