Album Review
Moaning - Moaning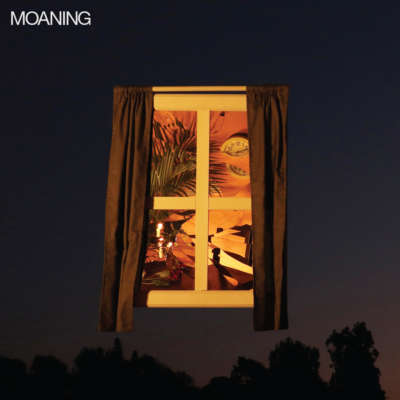 You can't help but feel that they've been beaten to the punch.
Label: Sub Pop
Released: 2nd March 2018
Moaning met in the Los Angeles DIY punk scene almost ten years before they actually put the band together, and you wonder how different things might have been for them if they'd cracked on with turning out this self-titled debut then rather than now. They've carved out a sonic identity that's clear enough to ensure that 'Moaning' is a cohesive record that's slick in its construction. The problem is, you can't help but feel that they've been beaten to the punch. The guitars are awash with reverb and often burst into thrilling discordance, especially on the fizzing 'Useless', whilst Sean Solomon's doomy lyricism is buried beneath thick effects for the most part. Meaty bass lines and the crackle of Andrew MacKelvie's erratic drumming style serve as the anchor throughout, whilst the album's throughline is melody - both in the vocals and the guitars - that's swamped by a gloomy sonic aesthetic, but that occasionally pokes its head through the clouds to thrilling effect (on 'Misheard' and 'Close' especially).
If this all sounds a little bit familiar, that'd be because for every aspect of Moaning's sound, you're immediately put in mind of a band who've recently done it better. Preoccupations are the obvious parallel to draw, but when the guitars shimmer, they're approximating a previous incarnation of that same group, Women. When they go the other way, and explode noisily, you find yourself with a hankering to put one of A Place to Bury Strangers' albums on. There is a lot of polish to 'Moaning', to the point that it's carried off almost with a bit of a swagger, and it should be noted that their live show is apparently potent enough to have convinced Sub Pop to sign them up off the back of their SXSW appearance last year. On record, though, they might have shown up too late.