Listen:
Perfume Genius shares three new songs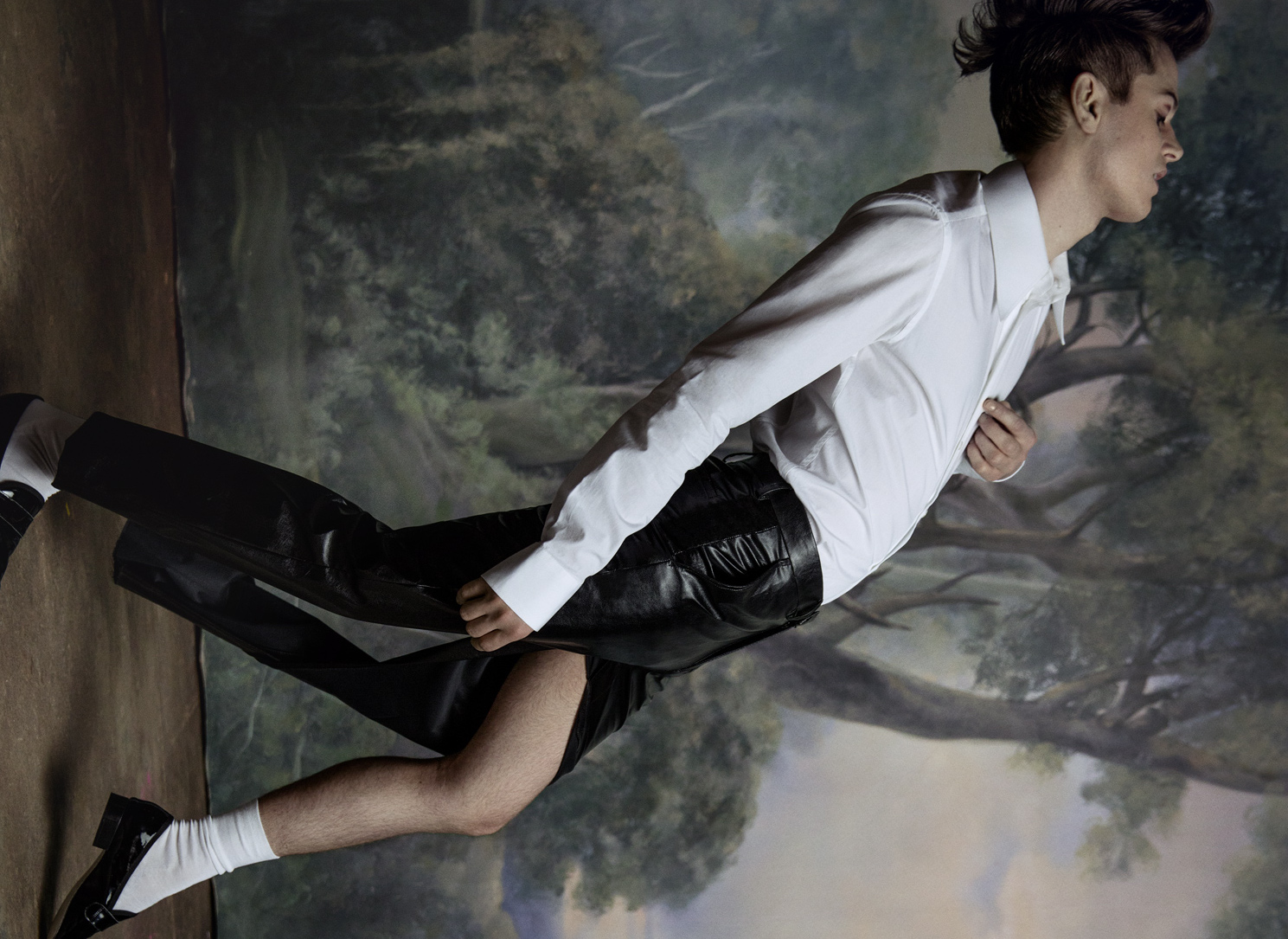 'Jory' and 'Lulla' have been uploaded to the singer's YouTube account with little fanfare.
A few weeks ago, Perfume Genius uploaded a pair of new songs to his YouTube account, and they've now finally been spotted by some eagle-eyed fans.
'Jory', 'Lulla' and 'Onscreen' follow last year's brilliant 'No Shape' LP from Mike Hadreas. The three tracks are slow and piano-led, and full of ambient textures. 'Jory' concentrates on the male form, while 'Lulla' and 'Onscreen' are based around female.
We spoke to Perfume Genius for a feature in the magazine around the release of 'No Shape' last year. "There's this idea of transcending, or escaping, your body," he told us, "and the limits of your brain, the limits of your body. I'm not happy with those things the way that they are now; I don't really like…" he pauses to form the right words "my brain… I feel like even creatively I'm limited by my anxiety, and the patterns that I'm always thinking in.
"I feel like I'll get to the edge of an idea, and might be brought back. I can't really fully get over it, because physically maybe I don't feel well or something. I would like to not have those limits. 'No Shape' is like a formlessness, or the second stage of something. I also liked how it could mean there's no set rule for how to be or seem, or talk."
Read the feature in full here and listen to the new tracks below.
WE'VE GOT A FAVOUR TO ASK
We're often asked by potential advertisers about you, our readers. So we'd really appreciate it if you'd offer up a bit of information about you, and your music-loving habits by filling in our 2019 readers' survey.
Click here to reach the 2019 DIY readers' survey.
(Don't worry, none of what we're asking for is personally identifiable - and no questions are compulsory.)