Album Review
Hot Snakes - Jericho Sirens
4 Stars
Hot Snakes throw a hell of a rock and roll party.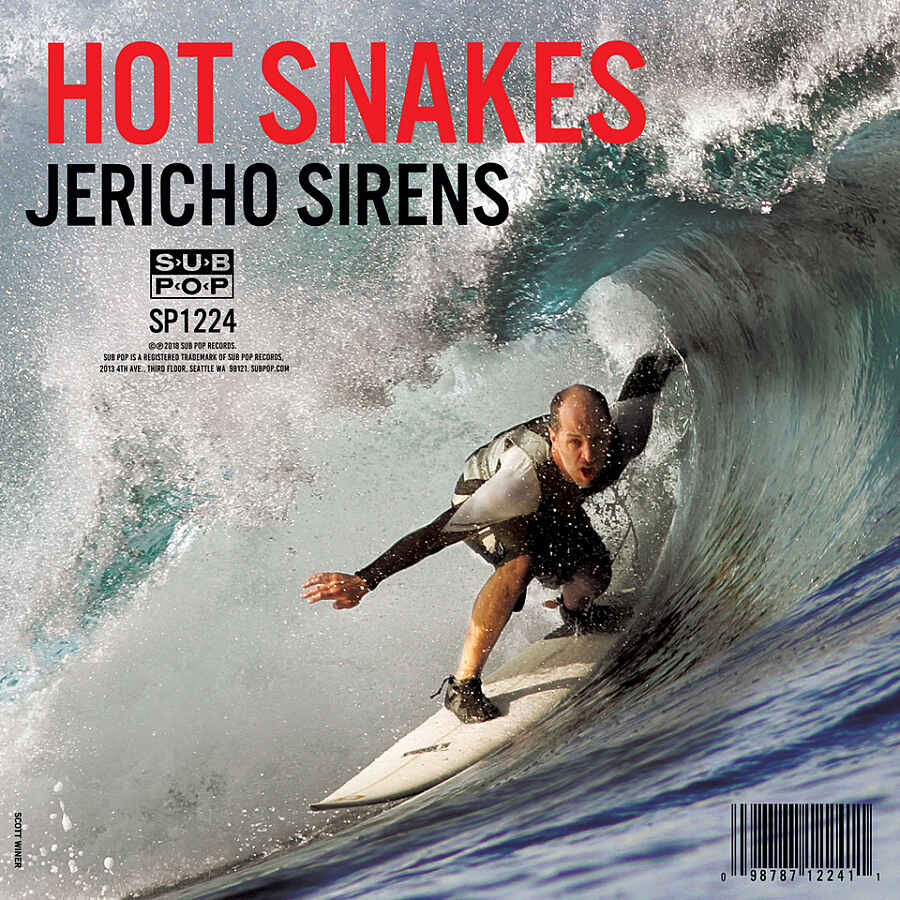 Anybody unfamiliar with the many collaborations between the individual members of Hot Snakes over the years should be advised that the spider diagram you'd have to draw to try to explain it would be extraordinarily convoluted. Frontman Rick Froberg and guitarist John Reis played the same roles in the hugely influential post-hardcore outfit Drive Like Jehu, while John, bassist Gar Wood and drummer Jason Kourkounis have worked together both here and in The Night Marchers. With John also continuing to front Rocket from the Crypt and Rick a fixture in a clutch of other San Diego outfits, you begin to wonder a) how they manage to keep so many plates spinning at once and b) how much the different groups must bleed into one another in terms of their songwriting.
On the latter count, the distinction of identities is remarkable. This is the first Hot Snakes record since 2004 and it sounds every inch as if it was formed in the same mould as the last three, despite all of the work that John and Rick have done together and apart since then. Unlike Drive Like Jehu in particular, Hot Snakes always seemed to value fun over ferocity - not that there was every any lack of either - and 'Jericho Sirens' is bound to have long-time fans grinning like Cheshire cats at its sheer energy. 'Death Camp Fantasy', 'Death Doula' and 'Psychoactive', in particular, fizz along at signature breakneck pace, but there's evidence of evolution in their sound, too; both the title track and 'Candid Cameras' are based primarily in groove, with Gar's bass and Rick's spat-out vocals lending them an edge that's somewhere between glam-pop stomp and funk-driven strut. Hot Snakes throw a hell of a rock and roll party; let's hope the invites to the next one don't take another fourteen years to arrive.