Round-up:
Tracks: Courtney Barnett, MØ and Jack Antonoff, Sigrid & more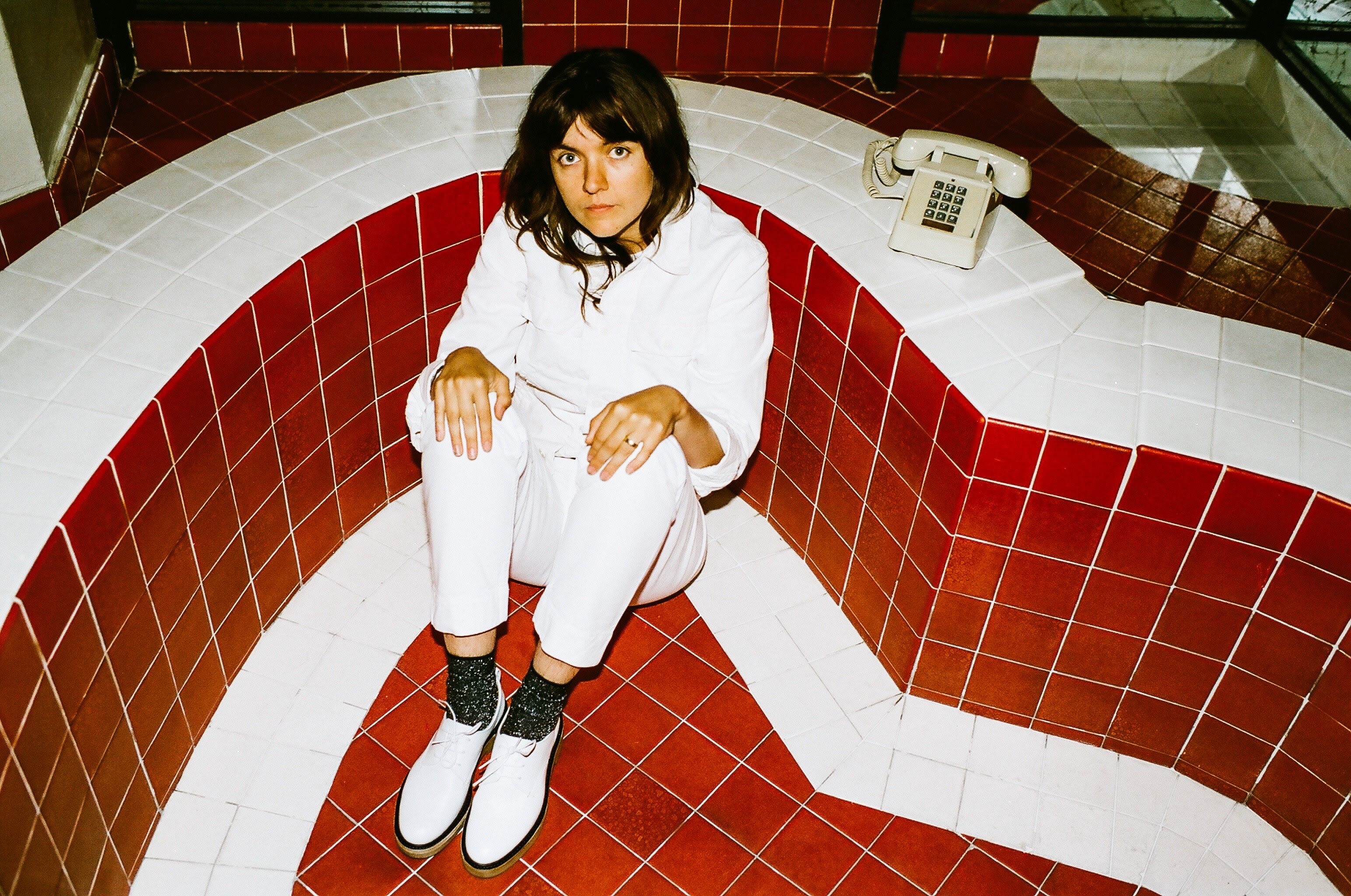 All the biggest and best tracks of the week, rounded up and reviewed.
It's Tracks time again! The end of another week, and it's one that's provided us with some pretty special new tracks.
First up, Courtney Barnett returns with 'Need A Little Time', the second preview of her new album 'Tell Me How You Really Feel'. If that weren't enough, it comes fit with a video in which our C-Bar goes to space. Actual space! Okay, maybe not actual space, but it looks pretty damn good anyhow.
She's joined in this week's round-up by Sigrid, who followed up mega-smash 'Strangers' with newie 'Raw', and a very (very!) special collaboration between MØ and Jack Antonoff, contributed to the soundtrack for new film Love, Simon.
With new ones from George Ezra (ft First Aid Kit no less) and The Vaccines also included, it's a bumper edition!
For our verdicts on all of this week's biggest and most exciting tracks, all you need to do is scroll down. And if you're itching to check out everything else out this week, step this way for DIY's Listening Hub, and our Essential Playlist.
Courtney Barnett - Need A Little Time
Veering the opposite way to Courtney Barnett's returning moment 'Nameless Faceless' - a fearsome ripper that swapped miniscule, artfully rendered details for the patently political - 'Need A Little Time' pulls things back again in some respects; taking apart a close relationship in a careful jumble of shaven heads, impatience, and a sedated removal of "your inner most lecherous" components.
Its light-handed, confiding touch might place it in a world slightly closer to her debut album 'Sometimes I Sit and Think and Sometimes I Just Sit', but make no mistake, C-Barnz is pulling boundaries in other ways. She's never sung quite like this before, for one, Courtney's usually distinctive spoken drawl traded in for a soaring, tender chorus hook. "I need a little time out, from me… and you" she sings, cleverly aligned syllables and left-field scenarios nowhere to be seen. Plus, its title is also a lyric in a song by The Beautiful South, which can only be a good thing, really. (El Hunt)
MØ and Jack Antonoff - Never Fall In Love
t's sort of par for the course when it comes to break-up songs, really; usually, they're miserable as fuck. Sobbing snottily through endless minor chords and aching to get someone back in deepening shades of blue is all well and good - and has its place in music, of course - but it's not always representative of the whole spectrum. Sometimes, ending a relationship that just isn't working can feel bravely victorious instead; and that pure, unapologetic glee centres MØ and Jack Antonoff's 'Never Fall In Love'.
Combining shades of off-hand, Uffie-nodding delivery from MØ with Jack Antonoff's usual glossy pop production - by way of a massive chord change, and more bop than the national Bop It Extreme conference - is a sure-fire recipe for a winner. And revelling in being alone and more importantly, refusing to regret a single thing, MØ's not an entirely perfect protagonist, here, but she's certainly a very honest one. "I was lying when I told you that I love you," she admits, "I will never fall in love with you". What a song. (El Hunt)
With last single 'Strangers', Sigrid took a gigantic leap forward. Taking the significant promise of her debut 'Don't Kill My Vibe' EP to a whole new level, the track was a turbo-banger that thrust her directly into the path of the mainstream.
On its follow-up 'Raw', Sigrid takes a different approach. Worming her words around slow, earthy synths, it's a change of pace that's disconcerting at first, but all falls perfectly into place. "No apologies for being me," she asserts, and 'Raw' is as uncompromising as Sigrid's become famous for; from 'Don't Kill My Vibe''s hushing of a male producer to refusing to keep up appearances here, Sigrid's power has never looked stronger, and she takes another assured step forward. (Will Richards)
George Ezra ft First Aid Kit - Saviour
Of all the big-hitters of modern folk(ish) music, the title of most distinctive voice could easily be split between George Ezra's booming, soft-as-silk baritone and First Aid Kit's delectable harmonies. When they come together on 'Saviour', then, it's a simply gorgeous meeting of minds.
The track appears on George's new album 'Staying At Tamara's', but before being told such, it'd much more easily sit in amongst First Aid Kit's catalogue; its acoustic rumble is classic Söderberg. It doesn't detract from the song's power, though, and is another brilliant pointer towards 'Staying At Tamara's' being an album to treasure. (Will Richards)
The Vaccines - Surfing In The Sky
"How many lightbulbs does it take to change the mood?" questions Justin with the kind of propulsive delivery that suggests he couldn't really give a shit about your answer. The Vaccines were categorised by their lightning fast riffing and tongue-in-cheek lyrics, belted out at a pace. 'Can't Quit' - the first single from upcoming LP4 'Combat Sports' - saw a return to this kind of form, and newie 'Surfing In The Sky' amps the energy levels even further.
A high-octane fizz of giddy riffs, it drives the tempo up a notch further for 'Combat Sports'. (Will Richards)
WE'VE GOT A FAVOUR TO ASK
We're often asked about you, our readers. So we'd really appreciate it if you'd offer up a bit of information about you, and your music-loving habits by filling in our 2019 readers' survey.
Click here to reach the 2019 DIY readers' survey.
(Don't worry, none of what we're asking for is personally identifiable - and no questions are compulsory.)