Watch:
Danny Goffey announces new album 'Schtick!'
He's also shared a video for 'Buzzkiller' and details of 'Goffstonbury'.
Back in January, Supergrass' Danny Goffey released new track 'Ancient Text' and now he's back with details of a new album too!
'Schtick!' is being released on 22rd June through Distiller Records, and has been co-produced with Simon Byrt. It's set to feature cameos from Suede's Brett Anderson, Rialt's Louis Eliot and Insecure Men's Marley Mackey. Take a look at the tracklisting below.
01. Let It Happen
02. Ancient Text
03. Sick Holiday
04. Buzzkiller
05. I Can't Leave It Alone
06. Psychomental
07. Cosmic Bob
08. 3 Day Bender
09. Television
10. I Am Done (Trying To Be Young)
11. Oh Yes, Hey Hey!
As well as announcing details of the new album, Danny's also shared a video for latest single 'Buzzkiller' and details of 'Goffstonbury', his own festival and Glastonbury placeholder. It's set to take place in Somerset on 23rd June. Speaking of the festival, Danny offers: "Madness galore… including music, emotional dance, hedonistic treats and a Les Dawson impersonator. It's gonna be bonkers". Fans who pre-order the album will be entered into a draw, with 100 lucky people being invited to the festival.
Watch the video for 'Buzzkill' below.
More like this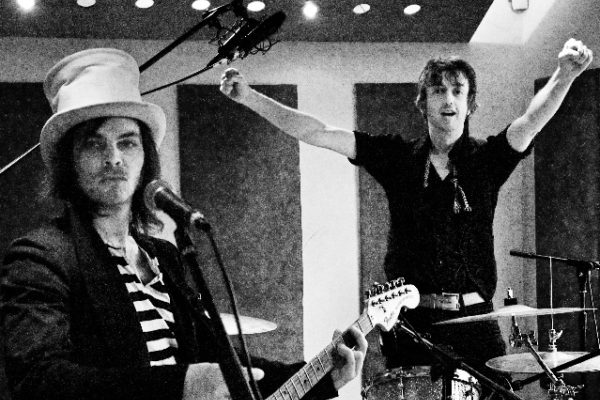 The Supergrass duo share the visuals created by Gaz under lockdown.