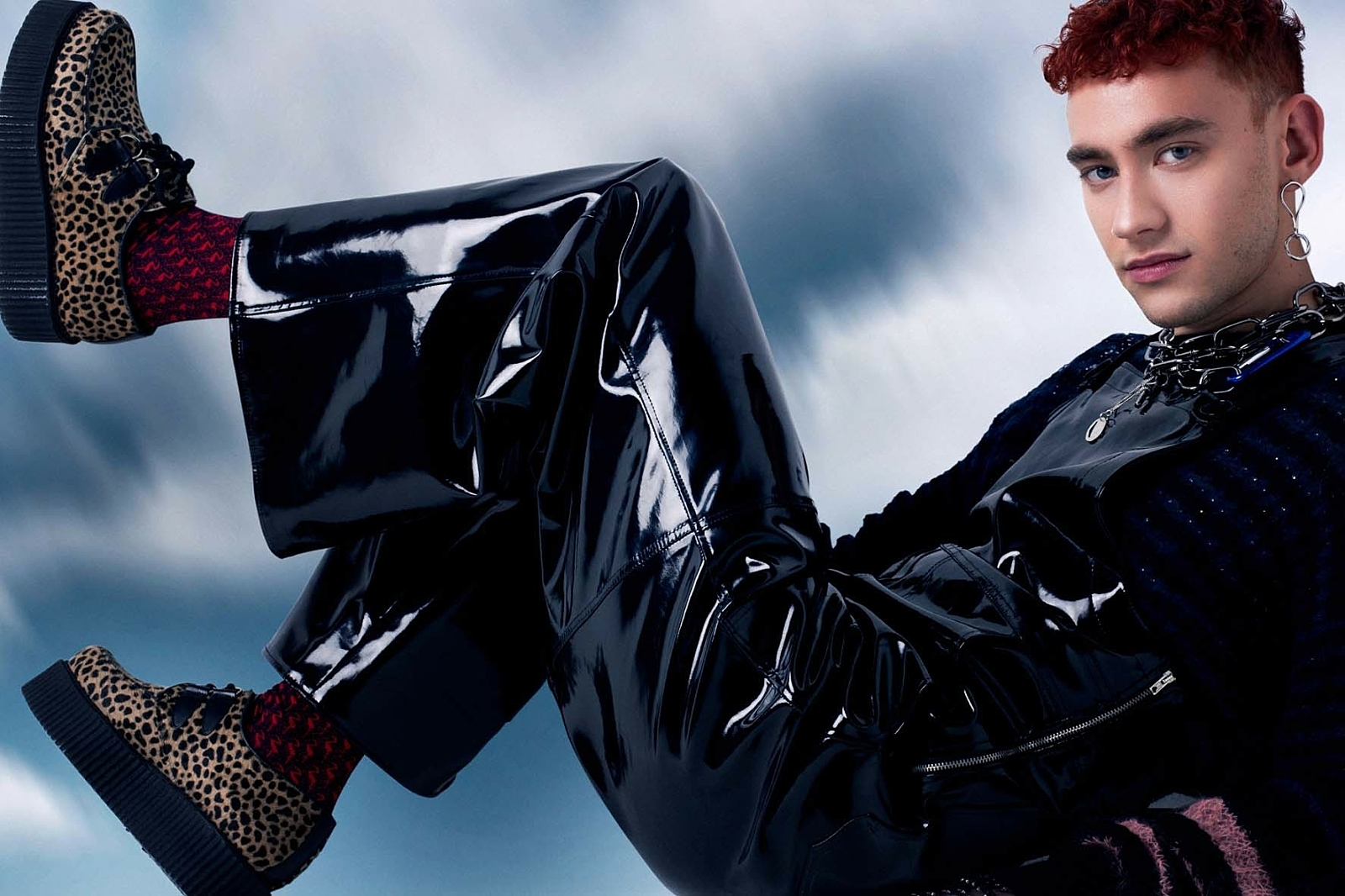 Planet Holy Wood: Years & Years are back
Returning with the ridiculously brilliant 'Sanctify' - beamed straight from your new favourite planet, Palo Santo - Years & Years are back to smuggle pop filth into the mainstream.
Do you remember exactly where you were when you first saw the video marking Years & Years' gigantic return? Here at DIY HQ, we bloody well do; in fact we pressed pause on the entire day and gathered around a single desk to watch 'Sanctify' in the eager manner that yer nan might've watched the moon landing back in the day, gasping with shock at the moment that Olly Alexander - complete with a BDSM-nodding metal collar - strolls up to the sweeping neon landscape of Palo Santo: a genderless, android-ruled dystopia from several thousand years in the future. And don't even get us started on the chair-grinding dance routine that takes place later on in the video…
To be frank, the build up to 'Sanctify', and Years & Years' return as a whole - which, among other things, included bouts of code-breaking, alien communications, a brand new red hairdo for Olly, and Emre Türkmen playing a newsreader - has been fully fucking ridiculous to witness, in the same way that Britney's snake-brandishing 'I'm a Slave 4 U' or Rihanna's 'Loud' era left the pop world reeling. And like many of his biggest heroes (just take a look at the lyrics for Christina Aguilera's 'Genie In A Bottle' or Brit's aforementioned outing to get the idea) Olly Alexander's obsessed with using giant, danceable pop gold as a covert vehicle for sexual, subversive exploration. It's this darkness, after all, that makes music human.
"I think pop music can be like a Trojan horse," agrees Olly, who has been spending his morning so far - in typical rock 'n' roll fashion - at home taking delivery of a new memory foam mattress. These pop stars, eh? "You can infiltrate the masses with your freaky agenda!" he enthuses. "There's a tension between something that's really playful, that you can dance to, and sing along to, but actually, it has quite a deep, or even a subversive meaning. I think, having agency over my own sexuality and how I present that is really fun," he adds. "I get a thrill out of it. I can't believe that Radio 1 is playing this song I wrote, that's about - to me - explicit references to men having sex with other men. I find that funny," he concludes with a gleeful cackle. "I love to hear that in pop music."
"
I think pop music can be like a Trojan horse.
— Olly Alexander
A song that picks apart his own encounters with straight-identifying men who experiment behind closed doors - packing in religious symbolism like Madonna at her finest, and grappling with the complexities of desire - 'Sanctify' seizes the power back from other, more problematic songs (*cough* 'I Kissed A Girl' by Katy Perry *cough*) which treat sexuality as a mere punchline. It's a powerful, bold return, and very much emblematic of what else Years & Years have planned, apparently. "I see the world through my own queer eyes," Olly says. "This whole second album," he adds, our collective ears pricking up at the mention of a new record, "when I was writing songs, I felt like I needed to actually go to some places that maybe I'd been hesitant to go to before. I think what's special about music is hearing people's voices and experiences. I know that this happens to a lot of queer people, and it keeps happening to me, so I'm gonna write a song about it. It's surprising how much hearing that narrative is relatable, no matter what sexuality you are, y'know?" he says. "It is super important to me, to keep doing that. I have a really amazing opportunity in pop music to do that, so, I'm gon' do it!"
"
I was finding my feet as a person who suddenly gets a platform.
— Olly Alexander
Though these themes aren't treading entirely new territory for Years & Years - 'King' 'Worship' and 'Desire' from the debut touched on similarly-leaning ideas - things are a lot bolder this time around. Just look at the bonkers universe, Palo Santo (translating to holy wood in English, and yes, hoots Olly, that is a penis reference) that they've created. In part, he was emboldened by the hugely positive response to his emotional Pride weekend Glastonbury performance, along with the experience of making a documentary - 'Growing Up Gay' - for the BBC. It's made him all the more confident approaching this new era of Years & Years.
"I was finding my feet as a person who suddenly got a platform, and I found that engaging with activism, I s'pose, with regards to equality, and LGBTQ equality, felt really meaningful. It felt meaningful to speak out on that topic. It was a discovery, because I didn't really know it was something I had within me," he admits. "It's pushed me to make stuff that I really love. I'm so proud of the first album, and I love all those songs, but this time it feels like more..." he ponders. "I feel happier with everything. I've put more of myself into it. It feels good."
Taken from the April 2018 issue of DIY. Read online or subscribe below.