News
The Horrors' Joshua Hayward guests on new Tim Burgess record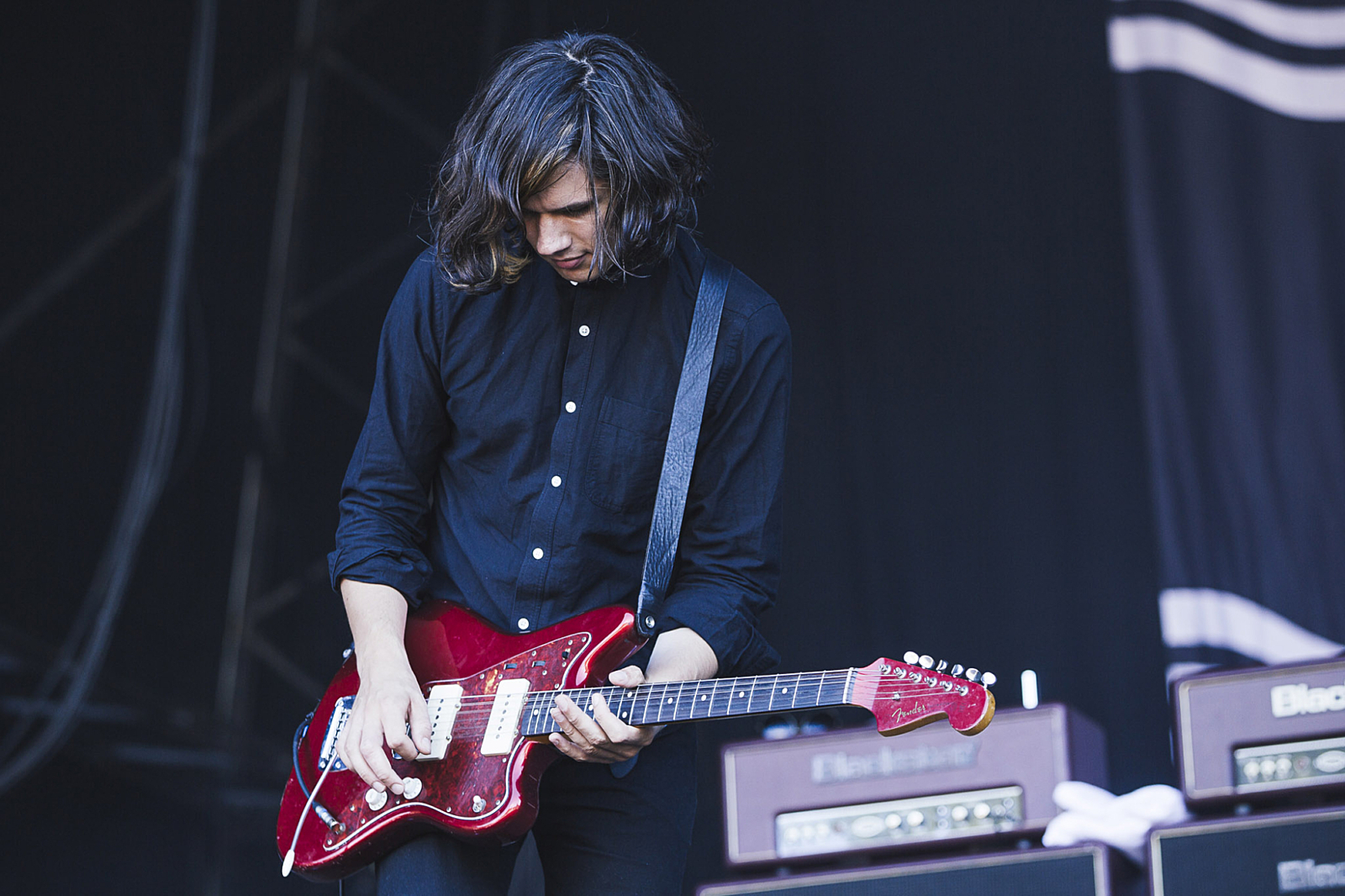 He's there alongside Ladyhawke, Debbie Googe and more.
The Horrors' Joshua Hayward appears alongside a star-studded cast on the new record from The Charlatans' Tim Burgess.
'As I Was Now' is set for release on 21st April (Record Store Day) and also features Ladyhawke on vocals, My Bloody Valentine's Debbie Googe on bass, Primal Scream's Martin Duffy on keys, and Klaxons drummer Steffan Halperin.
It was recorded in December 2008, as Tim explains. "We were complaining about how boring things were between Christmas and New Year, so we got together to record some songs. Some songs were more complete than others, others appear on this record more finished than others."
The track listing is:
'Clutching Insignificance'
Vocals Tim Burgess
Bass Debbie Googe
Guitar Joshua Hayward
Organ, Martin Duffy
Drums & Organ Steffan Halperin

'Just One Kiss (One Last Kiss)'
Vocals Ladyhawke
Vocals & Guitar Tim Burgess
Drums Bass Keyboards & Guitar, Steffan Halperin.

'Many Clouds'
Vocals Tim Burgess.
Guitar Josh Hayward
Bass Debbie Googe.
Keyboards, Drums Steffan Halperin
'Nik V'
Vocals Guitar Bass Keyboards Programming & Vocals Tim Burgess
Programming James Spencer.

'Inspired Again'
Vocals Tim Burgess
Guitar Josh Hayward
Piano & Organ Martin Duffy
Keyboards, Drums Steffan Halperin

'Another Version Of The Truth'
Vocals & Guitar Tim Burgess
Drums Bass Keyboards Guitar Steffan Halperin

'Not Buying'
Vocals & Guitar Tim Burgess
Drums Synth Bass Keyboards Steffan Halperin

'The Savages (A Table For Their Heads)'
Vocals Acoustic Guitar & Bass Tim Burgess
Guitar Keyboards & Drums Steffan Halperin

'Take Me Places'
Voice Acoustic Guitar Keyboards Tim Burgess
Programmed Drums Jim Spencer