Watch:
Fizzy Blood share hypnotic lyric video for 'Pink Magic'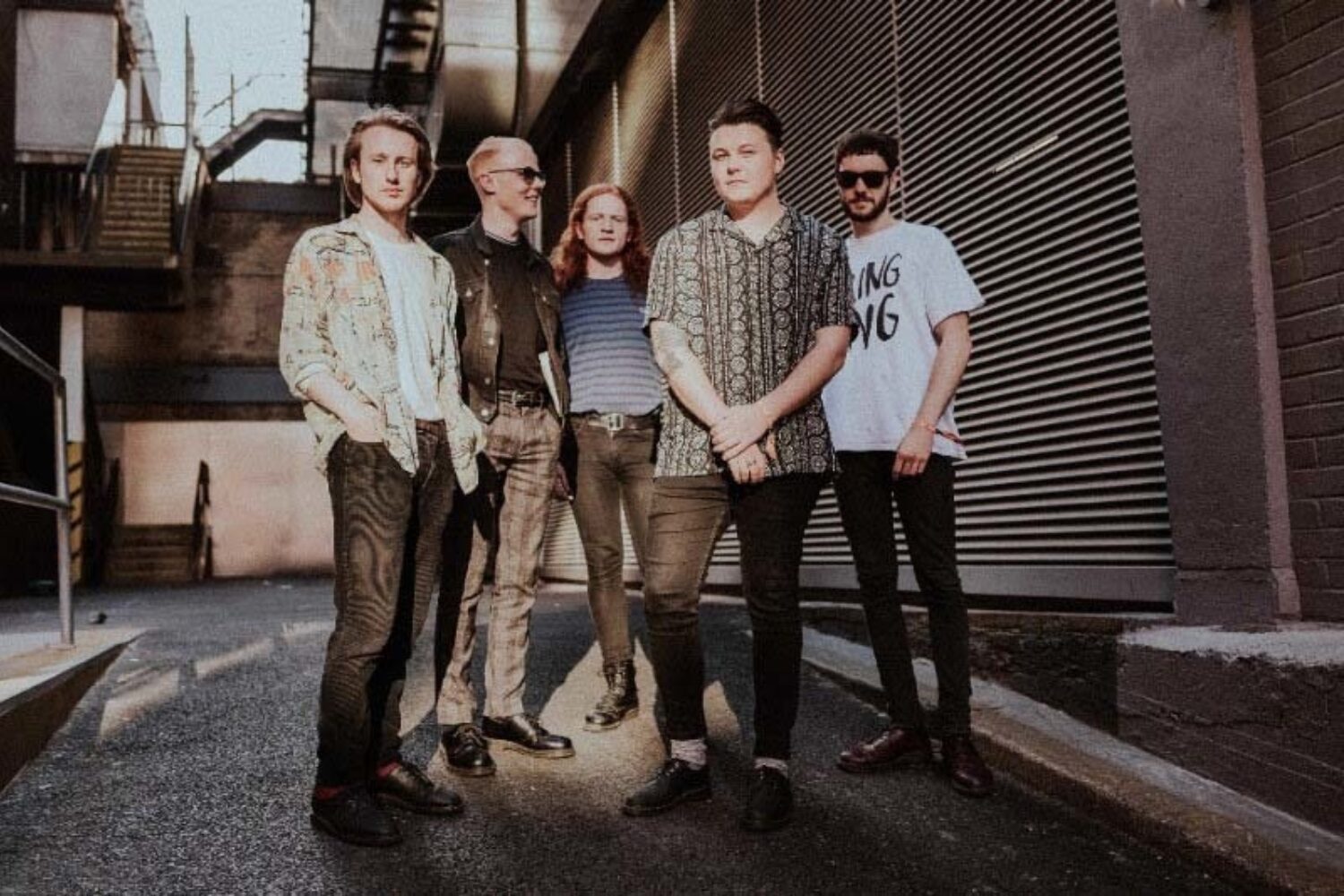 The band are releasing new EP of the same name later this year.
Fizzy Blood are releasing new EP 'Pink Magic' later this year via Killing Moon, and we've got the first play of their hypnotic new lyric video for its title track.
A punk song injected with healthy measures of disco-inspired strut, it's a supremely confident first impression of the new release.
Speaking about the track and new release, the band's guitarist Paul Howells says: "The 'Pink Magic' EP is our third and final EP. It's taken us a few years to develop as a band, as musicians and as people and this is the happiest we've ever been with the music. We were but a 4 piece rock band when we wrote and recorded 'Feast' our first EP, and during the writing process of 'Summer Of Luv' we were still getting to grips with the dynamics of being a 5 piece. After touring and being around each other non stop for the past 4 years, we're now very comfortable in our own skin.
"Our 3rd EP is what we believe to be the most accurate representation of who we are as a band and where we want to take our music moving forward into the future. We're happy to present the 3 EPs as a trilogy but I wouldn't kid anyone and say this was the plan from the start. These 3 offerings will have to tide you over till we're finished with what comes next.
Having said that, the EP's namesake single 'Pink Magic' is probably the easiest song we've ever written, it kind of just fell into our laps when together we were messing around with a korg, we got a bit of a trance-like groove going and just decided to see how far we could take that before it became boring, we never found the answer, instead we got Pink Magic."
The band are playing a host of tour dates across the next few months. Watch the 'Pink Magic' video and view the dates below.
22nd April - Karnage Festival, Keele Uni
5th May - Live at Leeds Festival
6th May - Hit The North Festival
12th May - Hanwell Hootie Festival
18th May - Craufurd Arms, Milton Keynes (HEADLINE)
25th May – Dot To Dot Festival - Manchester
26th May – Dot To Dot Festival - Bristol
27th May – Dot To Dot Festival - Nottingham
1st June - Long Division Festival
27th July - Vintage Bar, Doncaster (HEADLINE - Free Show)
28th July - Y Not Festival
12th August – Boardmasters