Hall of Fame:
Looking back on Late Of The Pier's 'Fantasy Black Channel'
An undersung cult classic which worked genius out of a cosmic muddle, this Castle Donington band didn't muck about with their one and only album.
Thanks to recent social media phenomenons like #TBT and Facebook Memories, it's all but impossible to escape our dubious new-rave phases of an era long past. Back in that heady golden skan-tinted age - a far simpler time, personified by glowsticks, skin-tight neon-hued skinny jeans and Henry Holland slogan tees - indie took a garish new turn, exchanging blokey rock, roll, and a frothy pint of lager for fast-paced, grinding electronic rock that revelled in weirdness, flamboyance, and excess of an entirely different kind. At its best, the whole thing was responsible for Klaxons winning the Mercury Prize with their quite frankly batshit 'Myths of the Near Future', and tastemaking labels like Kitsuné (which, along with Klaxons, and fellow Day-Glo lovers Boys Noize and Fischerspooner, helped to kickstart the now-massive Two Door Cinema Club, La Roux, Years & Years and Phoenix) supporting the next crop of new talent.
At worst, new-rave became ridiculed as a style-over-substance flash in the pan. Even de facto ringleaders Klaxons - who arguably coined the expression themselves for an early gig flyer - admitted it all started off as a joke. After their wider recognition helped the band flog a jaw-dropping 340,000 copies of their debut album, the whole thing seemed to die down a bit; bands of varying qualities - ShitDisco, Hadouken, Does It Offend You, Yeah? - came and went. Few would really be remembered, besides being a footnote to all of those embarrassing fashion choices.
In the year following Klaxons' surprise Mercury triumph, Late of the Pier would release their one and only album 'Fantasy Black Channel'. Inventive, thirsty for newness, and steered in part by the deft hand of Erol Alkan on production, theirs was an album that would buck the trend. A decade later it stands out as an undersung cult classic that surpassed the neon hype and worked genius out of a cosmic muddle.
A decade later it stands out as an undersung cult classic that surpassed the neon hype and worked genius out of a cosmic muddle.
A frantic onslaught of thrashing, unforgiving experimentation, the hard-hitters just keep coming; from the thrashing math-rock yowls of 'Heartbeat' to the sleazy, prowling intro of opener 'Hot Tent Blues'. 'Focker', meanwhile, is the deliciously unhinged sonic equivalent of a strobe light that's just been possessed by a Demogorgon. And few other lyrics can stand up to the the incredible aside - "cabbage! Can you smell snacks…?" - that ends 'VW'; save for perhaps those two heroic lads who poked fun at alt-J in a YouTube video years later, admittedly with the help of a large joint and a pack of crackers.
Though 'Fantasy Black Channel', and the theatrical essence of Late of the Pier themselves, was certainly indebted to what Klaxons began - undeniably saturated with retina-searing colour, cosmic ambitious, and an admirable lack of focus on any one fixed creative direction - here was a Nottingham band creating sonic chaos outside of the insular London hype. And whatsmore, this debut owes as much to the synth-twiddling of Gary Numan, the spacey melodrama of Talk Talk (no small compliment) and the booming delivery of Sparks on a great quantity of pingers. Think of their debut as new-rave meets new-wave. It's a flippin' modern masterpiece.
Taken from the April 2018 issue of DIY. Read online or subscribe below.

Get your copy of the latest issue
More like this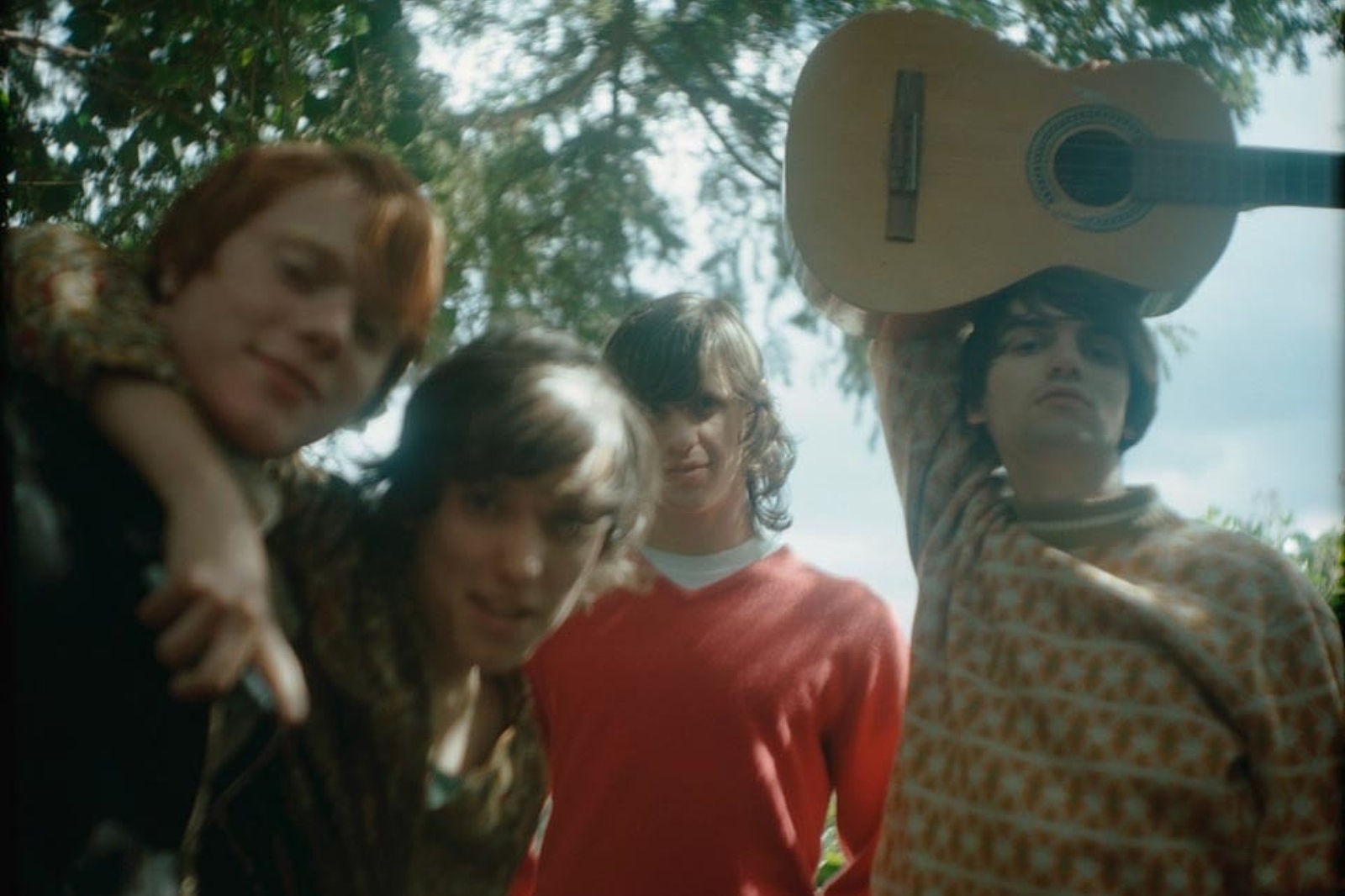 It's out in January and features new additions, obv.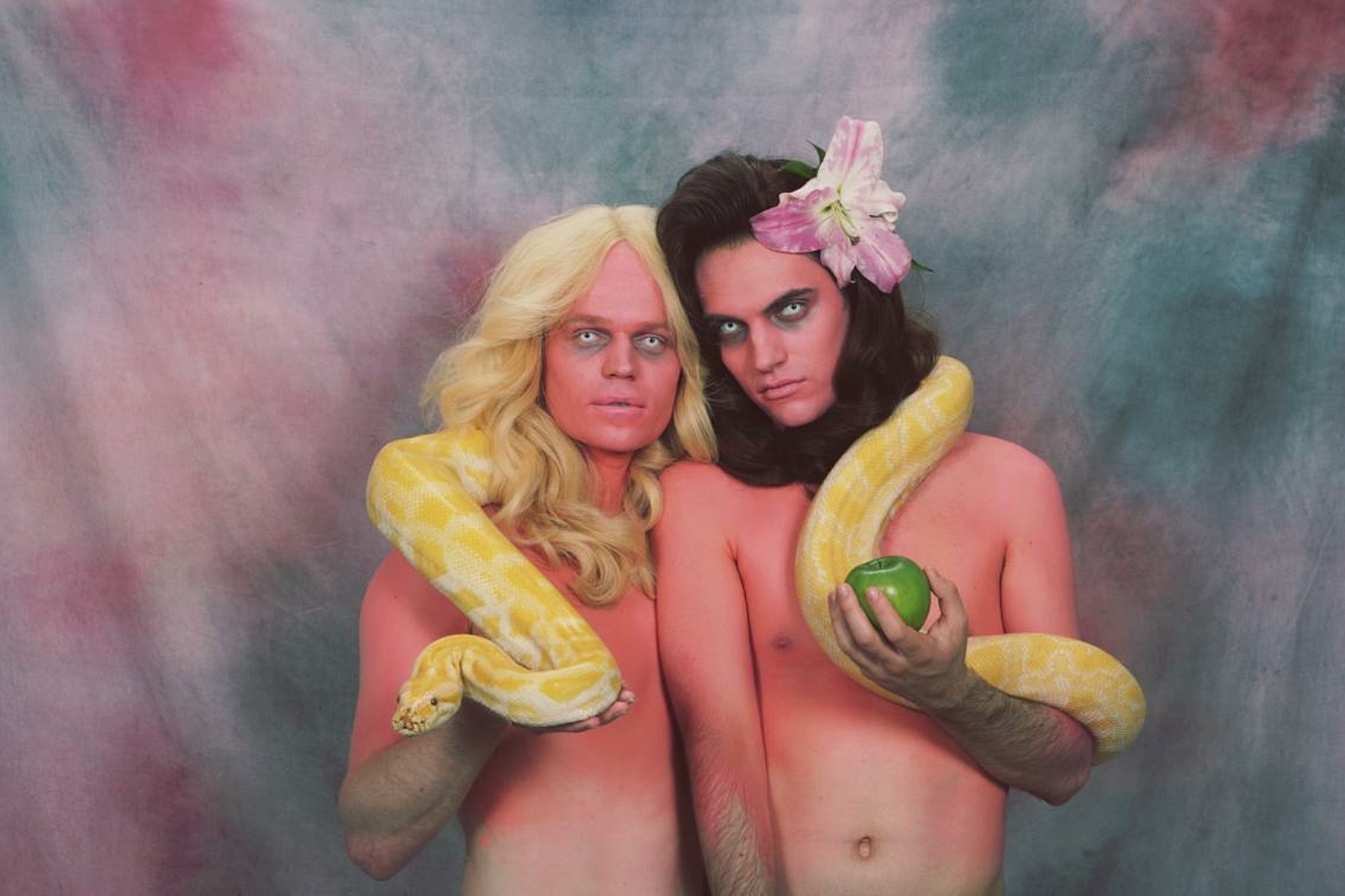 The duo's self-titled album is out on 28th October.