On the telly:
Parquet Courts bring 'Wide Awake' to Ellen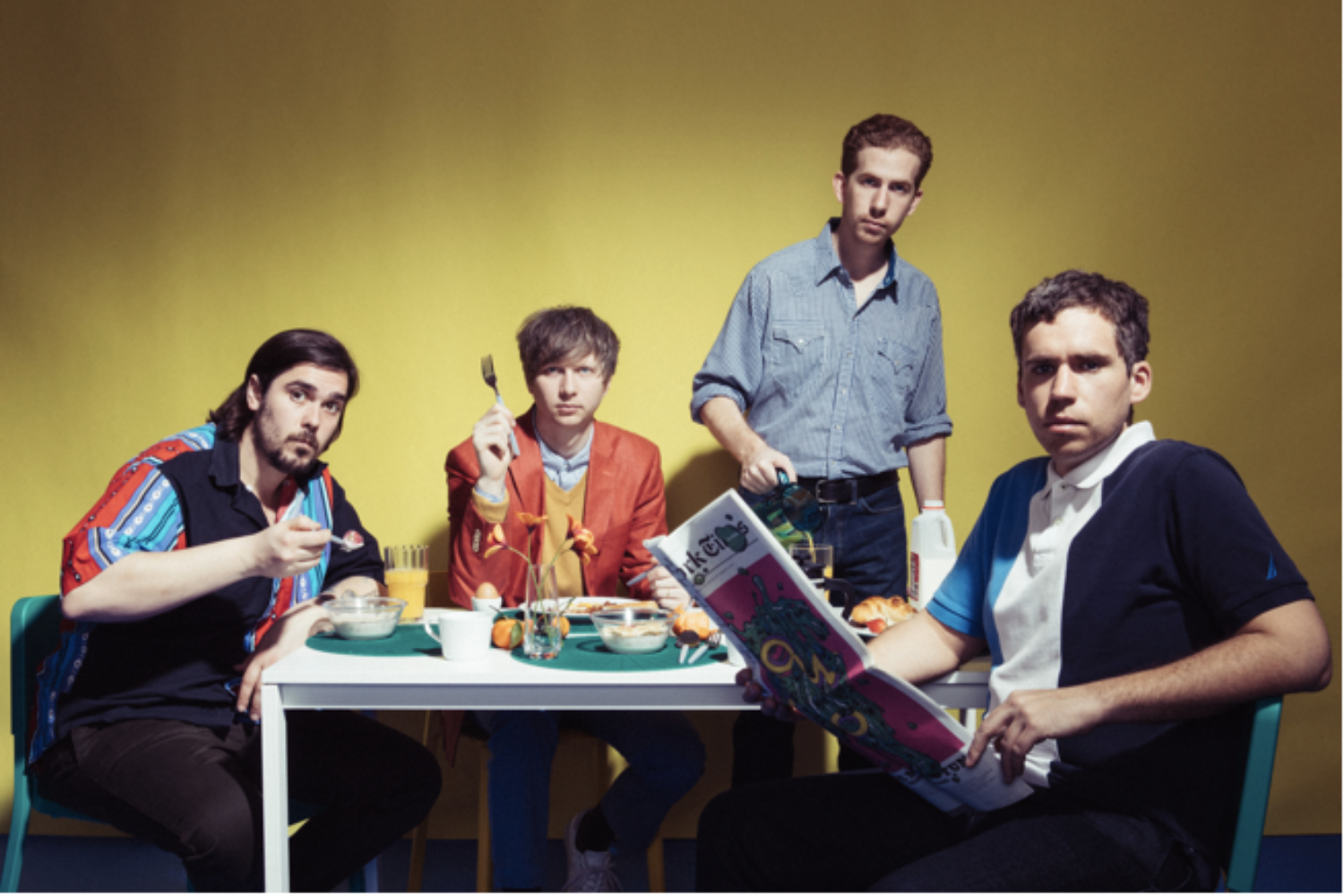 Photo: Ebru Yildiz
The band's new album of the same name is out next month.
Parquet Courts are releasing their new album 'Wide Awake!' next month, and headed to the Ellen show for a brilliantly carnival-like performance of its energetic title track.
'Wide Awake' followed the album's first preview - 'Almost Had To Start A Fight/In And Out Of Patience' - recently, and the whole album is coming on 18th May via Rough Trade.
The album was produced by Danger Mouse. "I personally liked the fact that I was writing a record that indebted to punk and funk, and [Danger Mouse]'s a pop producer who's made some very polished records […] I liked that it didn't make sense," the band's Andrew Savage says of the record.
View the tracklisting for 'Wide Awake!' and watch the Ellen performance below.
01. Total Football 02. Violence 03. Before the Water Gets Too High 04. Mardi Gras Beads 05. Almost Had to Start a Fight/In and Out of Patience 06. Freebird II 07. Normalization 08. Back to Earth 09. Wide Awake 10. NYC Observation 11. Extinction 12. Death Will Bring Change 13. Tenderness

Get your copy of the latest issue