Hall of Fame:
Looking back on My Chemical Romance's 'The Black Parade'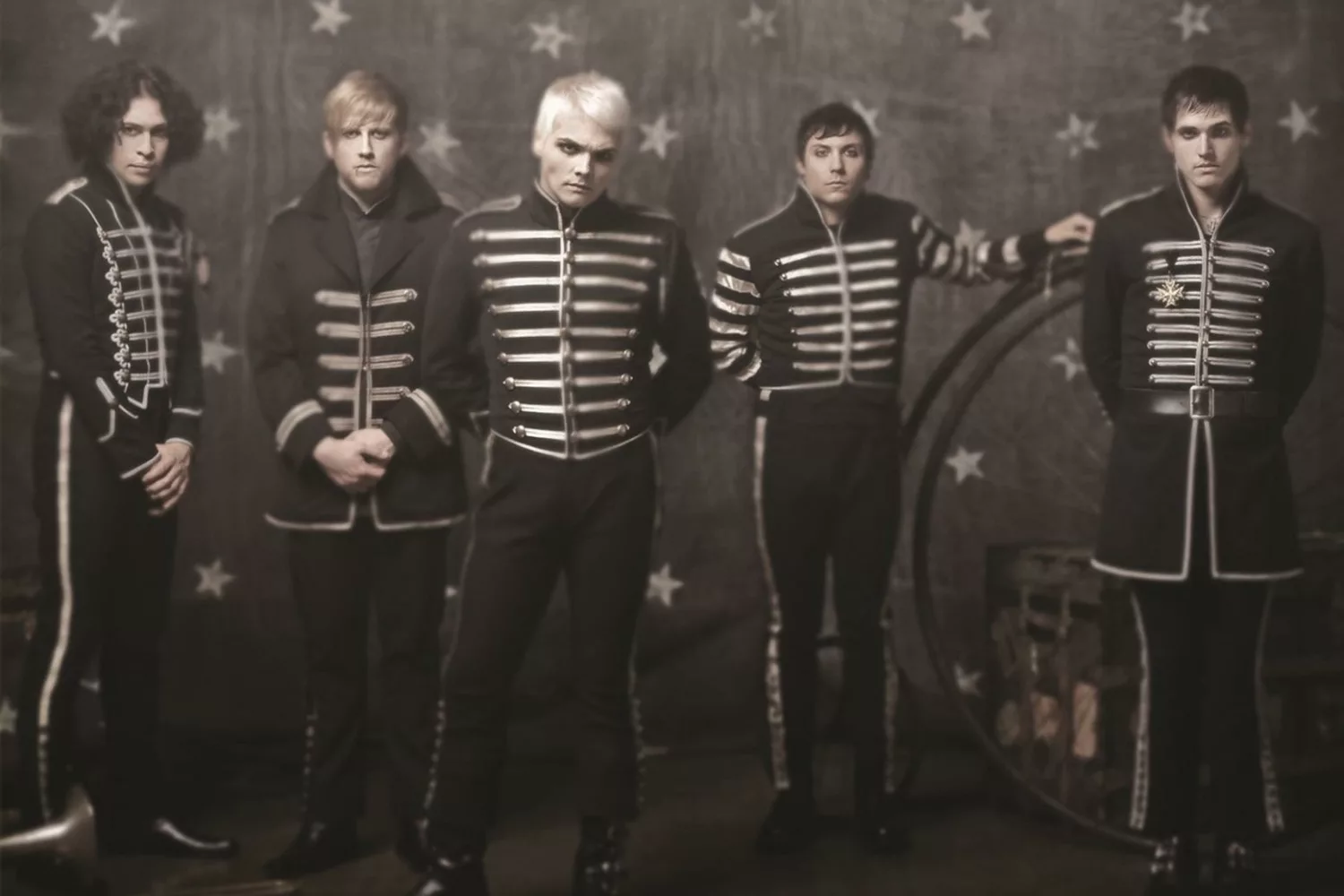 From haunted mansions to Liza Minelli, My Chemical Romance's third album was no mean feat. Twelve years on, there's still no finer goth-rock opera out there.
Let's not beat around the bush: not many gothed-up rock bands have managed to top the charts and score a multi-platinum selling album with a self-confessed rock opera. Even fewer have blagged the talents of Liza Minnelli for a feature part in the process. But, as their ridiculous but powerful third album would go on to prove, not many bands can compete with My Chemical Romance's conceptual heights.
Having cut their teeth on the New Jersey underground scene with their darkly incendiary debut 'I Brought You My Bullets, You Brought Me Your Love' before infiltrating the mainstream with their blood-soaked, punked-up 'Three Cheers For Sweet Revenge', their next step took just about everyone by surprise.
Written in Los Angeles' infamously haunted Paramour Mansion and centred around the death and memories of the tale's central character, The Patient, 'The Black Parade' first burst into darkly resplendent life with its semi-titular offering 'Welcome To The Black Parade', setting the dystopian but theatrical scene. With the band themselves transformed into the monochrome marching band at the heart of the narrative, the track – and its accompanying video and artwork – showed their ambitions from the off: it was go big, or go home.
'The Black Parade' is an album that so easily could've been the band's undoing. Instead, it became their defining move.
'The Black Parade' itself is an album that rallies against convention or expectation; it packs excruciating detail in amongst massive guitars and classic rock troupes, while its narrator – be it The Patient, or just the band's Gerard Way – leaves no shadowy path untrodden. From the unnerving bleeping of an anonymous heart monitor that opens the record, to the wild scream that introduces 'Dead!', from the gut-wrenchingly haunting 'Cancer' to the unhinged merry-go-round of 'Mama' – which boasts that obscenely brilliant Minnelli moment – it's a record that revels in darkness and cackles in the face of the unknown. It's also an album peppered with hope: closing number 'Famous Last Words' offers up enough poignancy to make the hairs on the back of your neck stand on end even now, twelve years on.
At times ridiculous, excessive and yet still overwhelming and meaningful, 'The Black Parade' is an album that so easily could've been the band's undoing. Instead, it became their defining move.
Discover the rest of our Hall Of Fame inductees here.