Premiere:
Now, Now share the huge, sparkling 'MJ'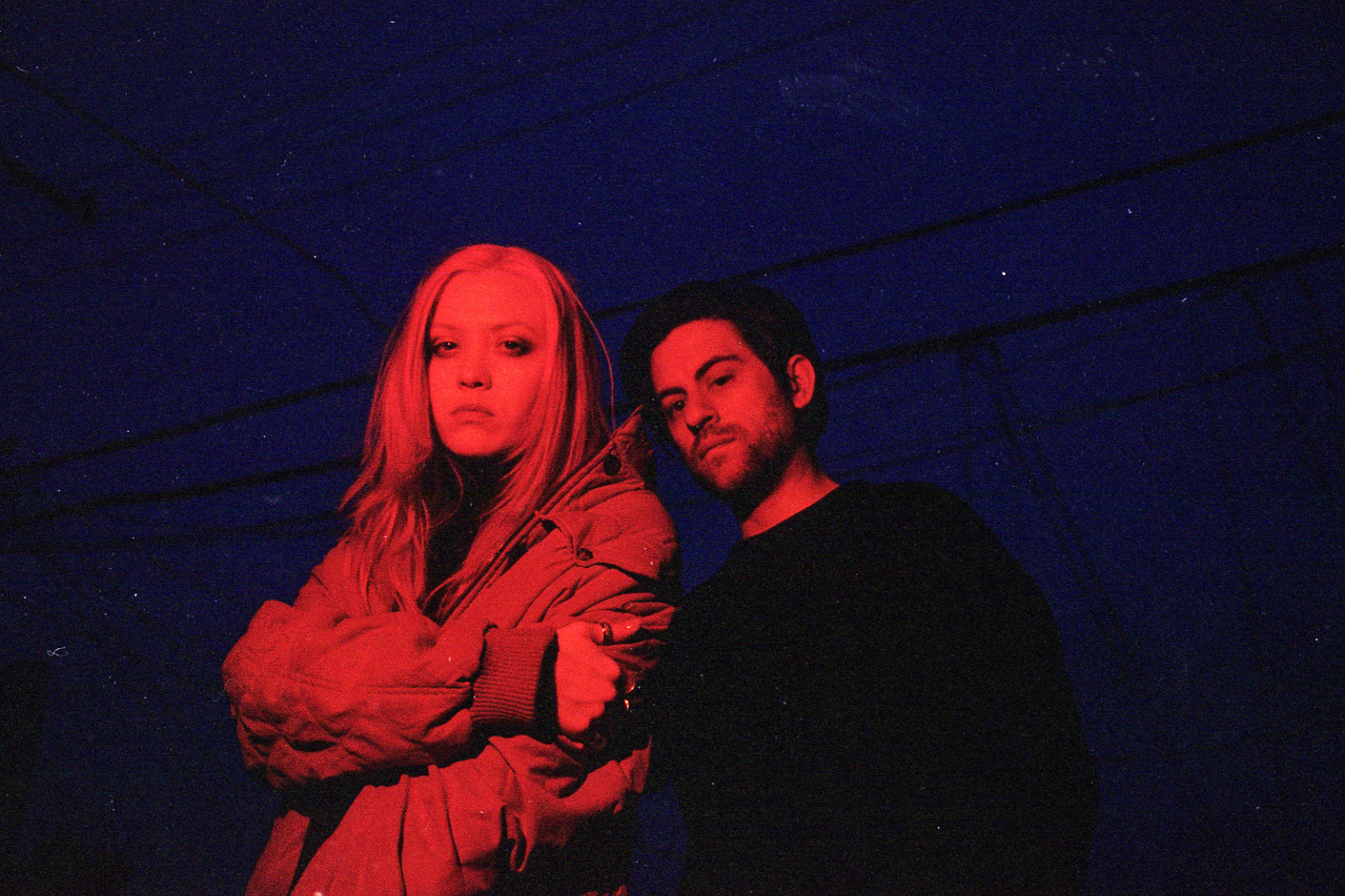 We speak to Brad Hale and KC Dalager about the towering new track and upcoming LP 'Saved'.
In the five years since Now, Now released their brilliant second album 'Threads', the trio have become a duo, with Jess Abbott departing, and returned with a glittery makeover.
Brad Hale and KC Dalager's new album 'Saved' is out later this year, and so far we've heard the slick 'SGL', the irresistible, poppy 'Yours' and the emotional alt-pop of latest cut 'AZ'.

We're now pleased to share the latest preview from 'Saved', the sparkling shot-in-the-arm that is 'MJ'.
Recalling Shura in its shiny, propulsive nature, the track hurtles forward with brilliant momentum, and shows the band continuing to finally find their feet. The confidence is infectious, and permeates every second of 'MJ', lifting it to far greater heights.
'Saved' is out on 18th May. Listen to 'MJ' and read a chat we had with Brad and KC about the new single and their time away below the jump.
Can you tell us a little bit about new single 'MJ?'
This song was written from the perspective of me speaking to Michael Jackson about a deteriorating relationship. He's my childhood idol and someone I looked up to that has influenced my life. I felt he was someone that was a connecting point between me and someone else, only to realize that was used as a connecting point between that person and another person. So this song is me venting to Michael about that situation.
Does this track feel representative of the new record as a whole?
I think all of the tracks represent the album well. It's the first time I can really say that, which is a really cool feeling.
It's been a long time since 'Threads' - was it a case of taking time to solidify your identity and sound?
We were going through a lot in our personal lives. We were questioning whether or not we wanted to pursue this project or music in general anymore. It wasn't even something we openly said to each other, but I know we both felt it. We were having a very difficult time writing. We were writing that entire time.
We had some negative influences in our life at that time that were making us question our self worth and whether or not we capable of this. But we found our confidence slowly but surely and started to piece everything back together again. It was a really dark time for us, but looking back I wouldn't change any of it. It made us stronger.
What can we expect from you for the rest of 2018, moving past the album's release?
More shows and more visual art. One of my favorite pieces of this project is being able to create the visual content.
£7.00
Buy Now