Interview
Out Of The Woods: Peace
Not all has been sweetness and light in Peace's world of late. But on 'Kindness Is The New Rock And Roll', they're back stronger than ever.
Peace have never been a band to lay bare all their problems and flaws for the world to feast upon. Over two albums, they've built a colourful world around themselves in which, from an outsider's perspective, the only thing taken seriously is having a laugh. But life is never that one note, even for a band synonymous with hijinks, like when they entered the stage for their Glastonbury debut with their frontman waving a sword over his head like a dungaree-clad knight of the Stone Circle.
Enter third album 'Kindness Is The New Rock And Roll'. It's an inherently Peace album, stuffed with their trademark swagger, knack for euphoric, heart-swelling indie, and ever-quotable lyrics. But this is a subtly different Peace, too - one all the more powerful and invincible, even when they're showing the most fragile version of themselves yet. The Birmingham four-piece have rarely explored that side in song, save for some heartache and the insecurities of 'Perfect Skin'. While their new record still has plenty of classic Peace anthems (see the indestructible strut of 'Power' or 'You Don't Walk Away From Love'), it also strips away the varnish and shows everything isn't always a rainbow-filled joyride in their world.
"I used to write because it was almost like writing can be quite prophetic - you'd write something into a song and it would come true," frontman Harry Koisser says. "[We've had] so many happy, upbeat songs because the effect of having to go play these songs and people singing along to them would make me feel really good."
By using that technique to try and lift himself out of sadness, the singer and guitarist felt like he became a "spokesperson for positivity, and great vibes, and 'Fuck it, everything's groovy all the fucking time.'" Unknown to his fans, he was actually struggling with depression. "The duality of it became almost sickening," he says. "On the second record especially, I was really trying. But then drinking a fuck load and feeling absolutely dreadful all the time… I was like, 'I can't do this anymore.'"
Out of that moment of realisation, the last straw snapping, came 'From Under Liquid Glass' - the bravest, most honest, and maybe best song Peace have released so far. Instead of writing from the perspective of someone happy and content, the now-sober Harry dug into his depression. 'The camel's back is so close to broke/Held together by a thread,' he sings early on, before describing his brain as his 'big fucking mental head.'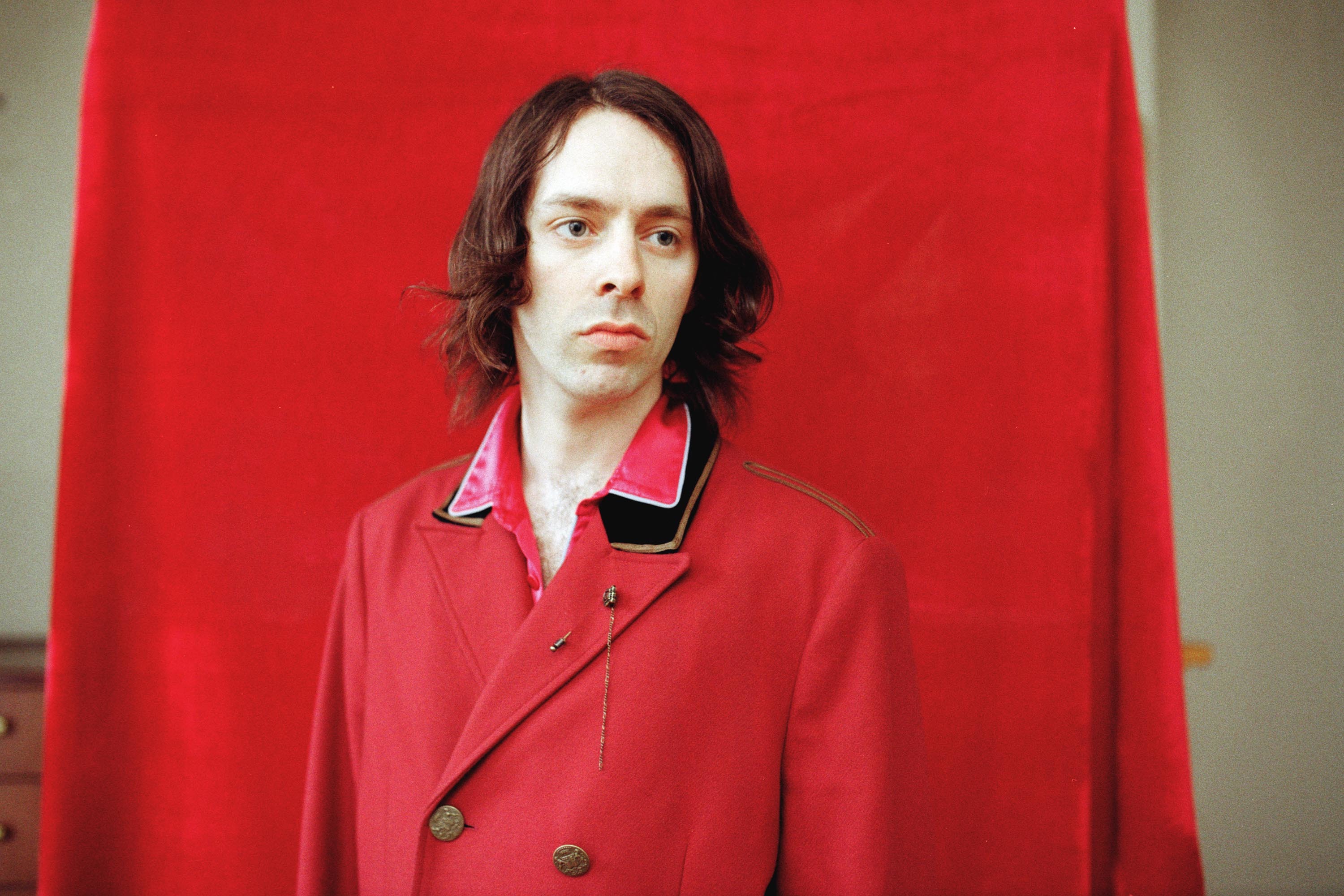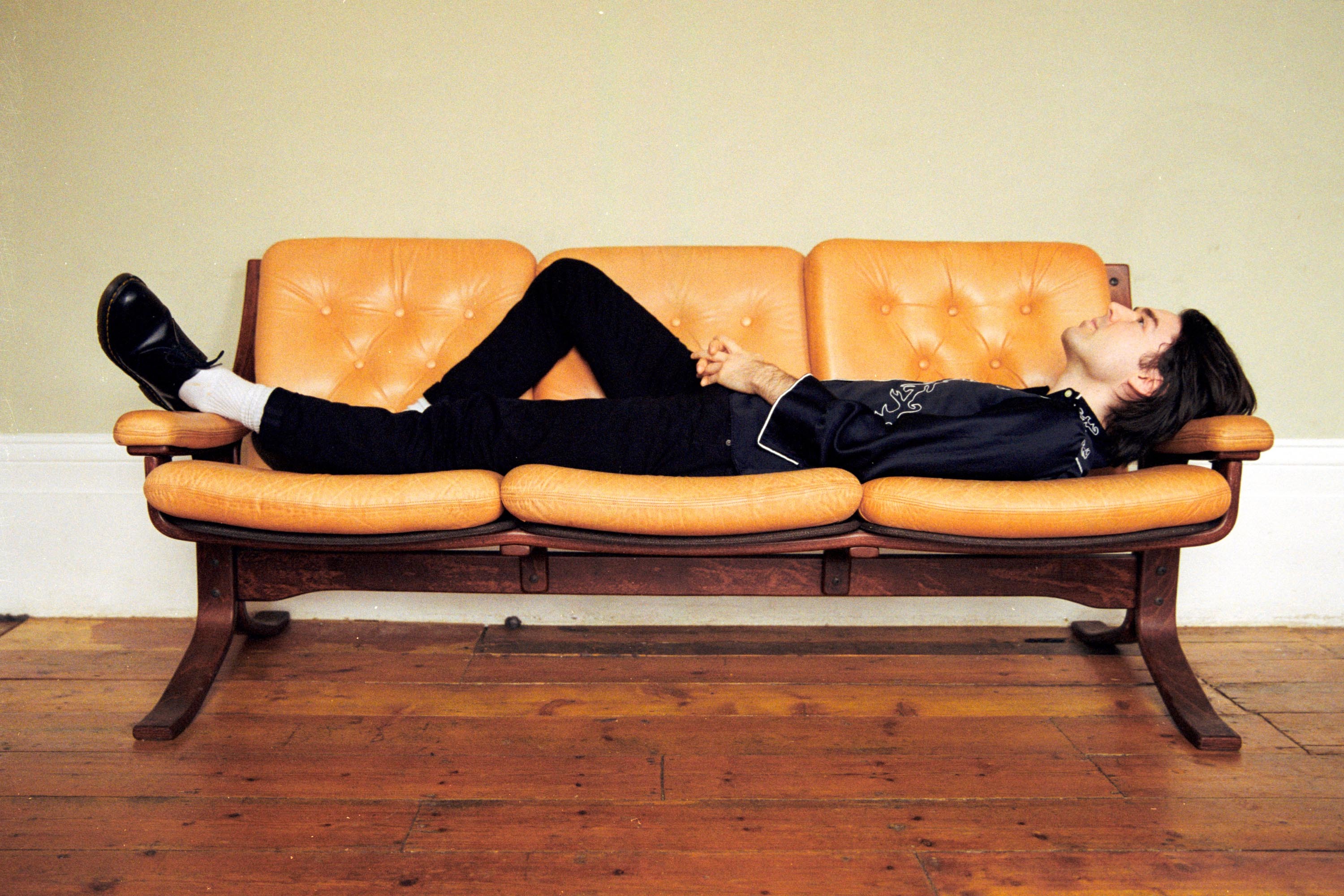 "Everyone's been whinging that music isn't political enough and then I was like, 'Wait, hold on. Why don't I just write songs that encompass that side of my thoughts?'"
— Harry Koisser
Since its release in December 2017, it's resonated with fans in a way Harry didn't foresee. "When I'm writing a song, I'm like, 'This is about me', but I realised it's actually a voice for people who feel the same way. It's been really good for me seeing people be like, 'I feel this way as well.' I don't feel as alone now."
One piece of praise in particular has stuck out so far. In a post on her Instagram page, Frances Bean Cobain (daughter of Kurt) called it her "favourite song of the last 10 years". "I don't know if I agree or not," laughs Harry. "I need to think about everything that was released in the last 10 years, go through it with a fine-tooth comb. It's probably the best song we've done in the last 10 years."
He's similarly raw on the elegant, climbing 'Magnificent' ("I wish I was everything I'm cracked up to be"), and still trying to pull himself out from under his cloud on 'Silverlined' ("When life comes down on me with all its devilry/Love will murder hate, I know I must believe"), a soft ripple of a song that transforms into an epic, thanks to some "Doug Castle magic". The latter, he says, saved him and helped him to keep going through all of the trials Peace have been through in the last few years because of one deceptively small interaction. "When we were doing the last tour of the second album at Manchester Academy, someone came up to me and said, 'What's the name of a song you've written for the new record?'" he explains. "We hadn't done anything yet, and 'Silverlined' was the only thing I'd written in ages."
He wrote the title down on a piece of paper for the fan, who tweeted the band a couple of weeks later to show them a photo of the word tattooed on her arm. "There was this thing throughout the whole process - and I was feeling really fucked - of, 'This girl has got this song tattooed on her arm and if I do not make this record or record this song then it's gonna be such a disappointment to her'," Harry says. "It was just always in the back of my head."
On their second album, 'Happy People', the Brummies - completed by guitarist Doug Castle, bassist Sam Koisser, and drummer Dom Boyce - reached new heights, building on the impressive foundations of their 2013 debut, 'In Love'. They secured their best chart position yet, played their biggest headline shows to date, and cemented themselves as one of Britain's most beloved rising bands. Yet, when touring came to an end, they found themselves more distant from each other than they'd ever been. "There's something I find really hard to put my finger on with bands," explains Harry. "It's like a sacred energy, [something] almost magical. At the end of 'Happy People', that was at its weakest. We were all happy and having a good time, but there was just something [off]."
To remedy that, they decamped to a remote farmhouse in Herefordshire, accidentally immersing themselves in a series of spooky occurrences straight out of The Blair Witch Project. "There was an old hut in the woods with loads of statues of the Virgin Mary and loads of voodoo and Satanic things hanging from the trees," the frontman says. "I'd go up to the top floor of the house alone and open the door, and there'd be like 10,000 dead flies that had come out of nowhere. I'd leave the room and then, next time I came back, they'd be gone." Really, it's a wonder Peace came out of the woods with their sanity intact, let alone the genesis of a new album.
Some scrapped recording sessions and a parting of ways with their label and management later, Harry got a call from musician and producer Simone Felice (Bat For Lashes, The Lumineers), in which the New Yorker declared: "I've seen the future, this is what's gonna happen." His vision saw Peace abscond from home yet again, this time to Woodstock, the storied location of the '60s peace-promoting festival in upstate New York. If the farmhouse was the dark side of 'Kindness…', then this trip was "the light and the glory".
But there was more drama yet to unfold. Halfway through recording, Dom was hit by a truck, leaving him with a broken wrist. "For some reason, my gut reaction was just, 'Bollocks! This is classic Dom,'" Harry says of the drummer's roadside phone call to the studio requesting a lift to safety. A true trooper, he finished his parts one-handed, but was told on his return to the UK that the bone hadn't healed correctly and he might never drum again. "I'm not a doctor, but I think they were gonna saw off a bit of his wrist and then put a new bit in," the frontman says, pondering the complexities of such an operation. "I imagine they'd have to cut off the whole hand to put in a new wrist… What do you do with the old wrist when you've had the new one installed? Do you get to keep it? And what about the tattoo on that wrist? Luckily, he doesn't have to have a full wrist transplant, but it was a little scare."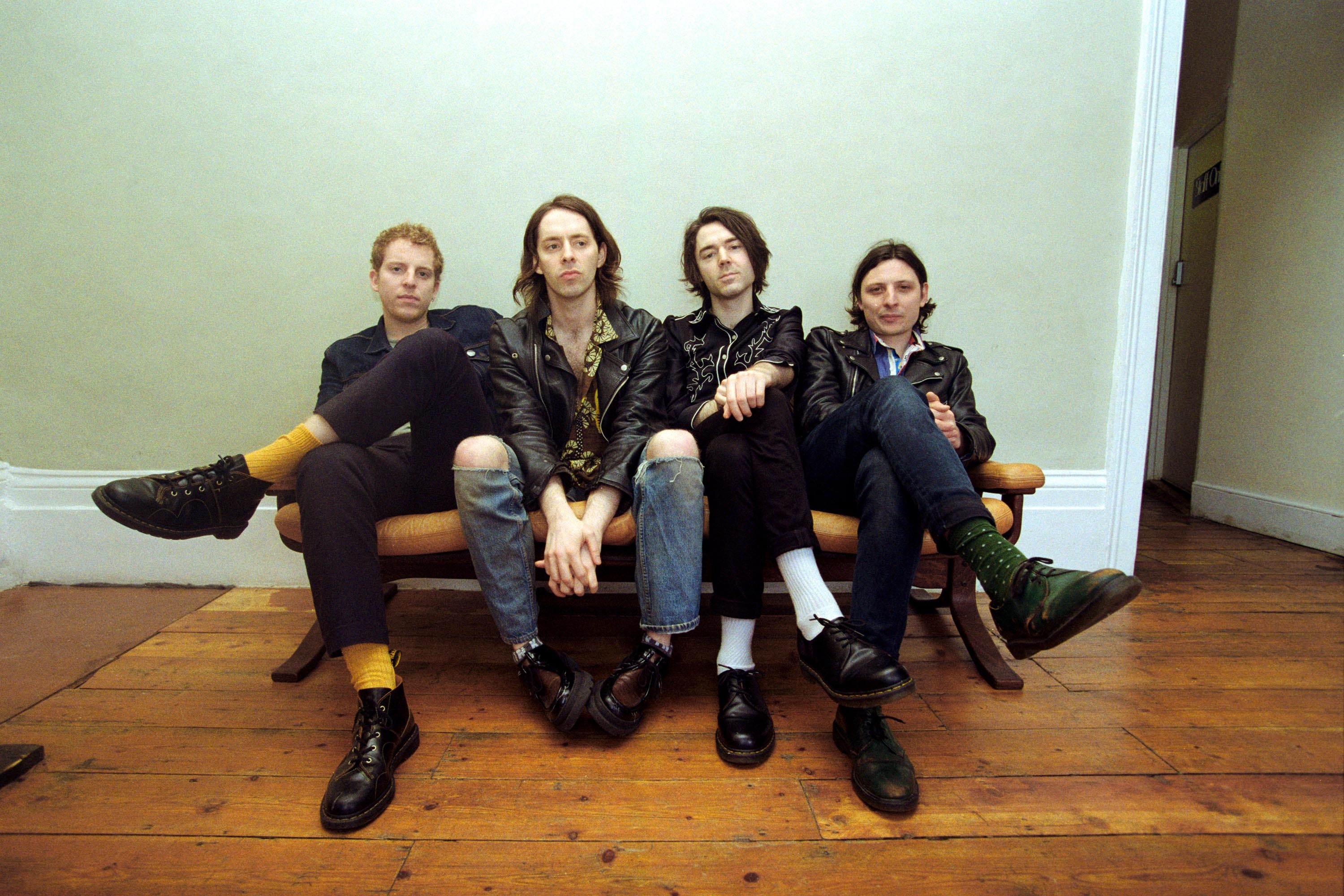 Fittingly for an album recorded in Woodstock, 'Kindness…' promotes ideas of unity, compassion and, well, peace. Album closer 'Choose Love' shares its name with a Help Refugees campaign slogan (the band have worked with the charity on several occasions now) and implores listeners to "Choose love, choose life" over fear, pain, hate, and shame. The gospel choir-backed title track, meanwhile, suggests making "war on war".
"I'm aware it's a big statement," Harry says of the latter. "But I think it's nice to be that ballsy about it. Everyone's been whinging that music isn't political enough - myself included - and then I was like, 'Wait, hold on. I have these views. I'm not a douche. Why don't I just write songs that encompass that side of my thoughts?'" After Swim Deep's Cavan McCarthy pointed out to him that "people aren't rock and roll anymore, they're kind," he decided to name the album after the song, to "write it on billboards, and scream about it."
Since releasing 'Happy People', Peace, like the world around them, have become more politicised as a band, raising awareness for Help Refugees, playing at Grenfell Tower benefits, and appearing at protests in the wake of last year's General Election. Harry says they have more plans to work with Help Refugees over the course of this album, while his main aim now is to "save the world and have a good time doing it". The former might be getting harder and harder to do, but, now they're back and stronger than ever, the latter should be a snap for him and his bandmates.
'Kindness Is The New Rock and Roll' is out now via Ignition Records.
Taken from the May issue of DIY. Read online or subscribe below.
Photos: Emma Swann / DIY

Get your copy of the latest issue