Album Review
Peace - Kindness Is The New Rock And Roll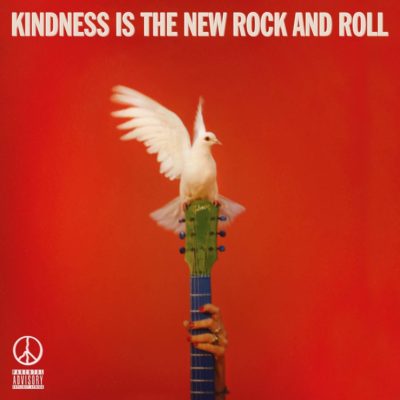 Peace know just what they're doing.
Label: Ignition
Released: 4th May 2018
Thank heavens for Harry Koisser. if that wasn't your overriding sentiment before pressing play on Peace's third record, it bloody well should be after opener 'Power' kicks in. "Wake up and smell the lavender," he orders, making just the appropriate amount of sense. He's the ideal frontperson: a heady mix of swaggering bombast, fashionable loucheness and your mate down the local spewing inspirational Tumblr quotes at closing time. If there's a joke here, he's in on it. And when coupled with tracks that'd sit favourably at home on Robbie Williams' post-Britpop epics 'Life Thru A Lens' and 'I've Been Expecting You', if The Good Mixer hadn't already been saved from ruin last-minute, there's a nagging sense that 'Kindness Is The New Rock And Roll' could've stepped in.
'You Don't Walk Away From Love' is an iconic stomp, 'Silverlined' is custom-made for arms-around-shoulders festival singalongs, holding court with the best of the foursome's anthems, while 'Magnificent' showcases Harry's duality perfectly: at one moment, he's both primed to take on the world, and doubting his every step. 'From Under Liquid Glass', released early this year in support of mental health charity MQ, is one of indie-rock's most relatable songs on such matters, its heavy-handed lyrical approach smartly reflecting depression's ability to make articulating even the most obvious thoughts an insurmountable task. "Any idiot could sing it in a song… so sing it," goes sprawling closer 'Choose Love', just one of many smirks of a line on the record that shows Peace know just what they're doing. And on 'Kindness Is The New Rock And Roll', they're doing it very well indeed.

Get your copy of the latest issue
More like this