Album Review
Stephen Malkmus & The Jicks - Sparkle Hard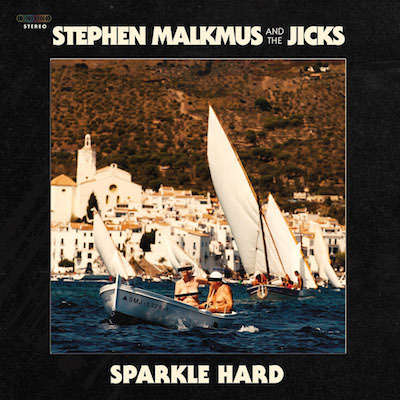 A seemingly never-ending well of ideas.
Label: Domino
Released: 4th May 2018
Whether in the game-changing, intelligently-skewed slackerism of Pavement or in his slightly more melodically fleshed-out work with the Jicks, Stephen Malkmus has spent the last 25 years making the weird and esoteric strangely accessible. On 'Sparkle Hard' he doesn't reinvent his own wheel but keeps it turning over with a seemingly never-ending well of ideas. 'Bike Lane' lands on the more abrasive end of the spectrum, a brilliantly dirgy riff underpinning lyrics about the death of police-murdered Freddie Gray; 'Kite' is a squelching, nearly-seven minute jam; 'Solid Silk' is a hazy, Real Estate-y caress interspersed with wistful strings. It's all executed with the same kind of effortless charm that's characterised Malkmus' entire career. Long may it continue.