Neu Pick:
Common Holly shares brilliant, colourful video for 'If After All'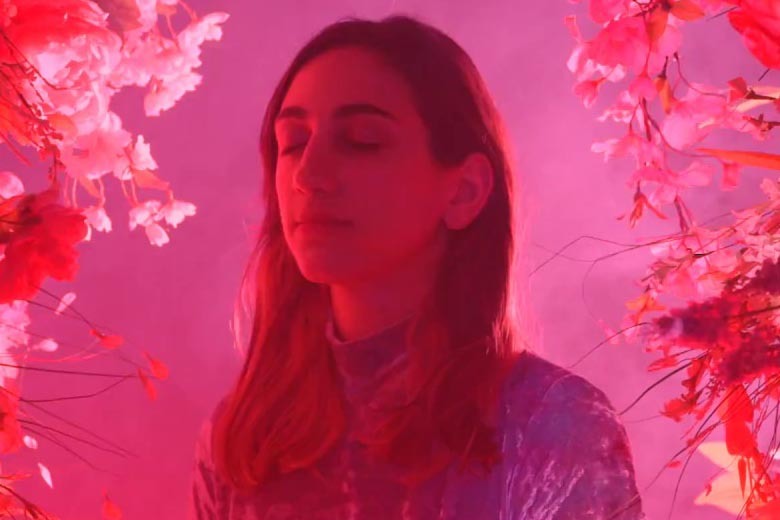 Brigitte Naggar's debut album 'Playing House' is out now.
Every weekday, DIY's new music know-it-all Neu brings you one essential new release to get obsessed with. Today's Neu Pick comes from Common Holly.
Common Holly - aka New York-born and Montreal-raised Brigitte Naggar - released her debut album 'Playing House' towards the end of last year, a colourful blend of singer-songwriter tropes and crunchier indie rock.
Today, we're sharing her brilliant, colourful new video for 'If After All' as our Neu Pick.
A swirling, floral clip, the clip perfectly traces the track's many states, from quiet, plucked acoustics to a flurry of distortion and energy.
Speaking of the new clip, the singer says: "I asked Max and Aaliyeh to make this video because I felt they could create a unique visual world for my music. I've never seen such precision on a film set before—positioning the flowers exactly right, making sure the droplets are perfectly catching the light, finding exact aesthetic consistency throughout… but overall, I think the thing they captured best was something that I hold to as a sort of Common Holly manifesto; presenting moments which are at once appealing and pretty, but also kind of unsettling, never quite landing in the way that you expect them to."
Common Holly is also set to play her first UK/EU shows this month, with a London date coming at The Islington on the 18th.
View the dates and watch the 'If After All' video below.
MAY
15 Glasgow, The Hug & Pint
16 Coventry, The Tin
18 London, The Islington
19 Brussels, Piolalibri
20 Offenbach, Hafen 2
21 Munich, Theatron Festival
22 Berlin, Acud Macht Neu
23 Copenhagen, Huset
26 Lausanne, Premices Festival
27 Kreuzlingen, Kult X