Interview
OUTLYA make huge pop tunes to lose yourself to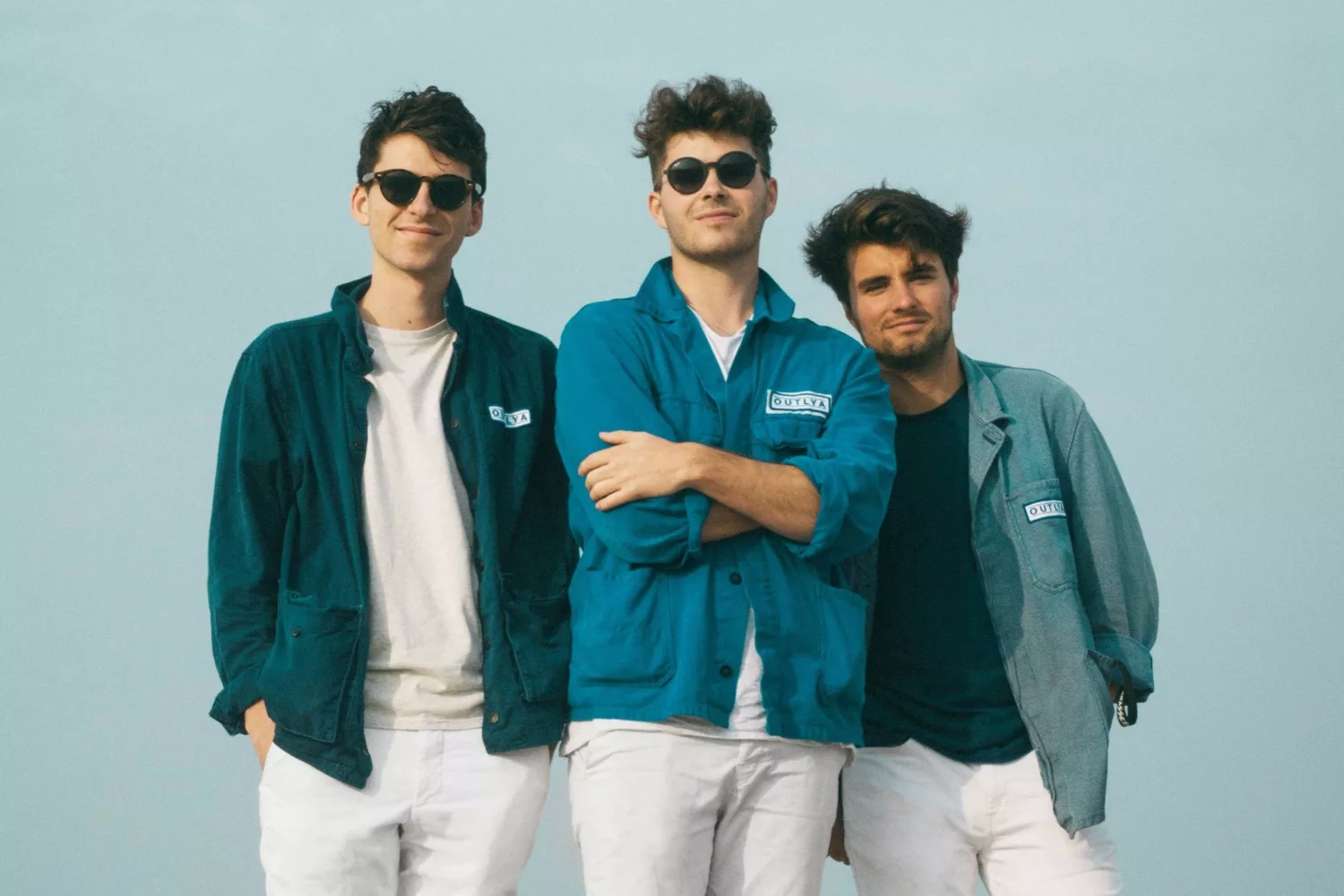 Still in their infancy but already possessing an arsenal of pop belters that could headline festivals, OUTLYA are onto something very big indeed.
There are no half measures with OUTLYA. By the size and scope of their small-yet-mighty output, an unassuming listener could easily assume the London-via-Suffolk trio were already gracing festival main stages and mingling in the Top Ten, so strong and confident have been their first steps. Debut single 'Heaven' is worlds away from the tentative first impressions of many bands; a huge, accomplished pop song with an immediate, punchy chorus built for hands-in-the-air in festival tents, it set the band on a path that they're continuing to race down at a pace.
OUTLYA is - according to vocalist Will Bloomfield - an attempt to learn from the mistakes and wrong turns he and bandmates Willem Olenski and Henry Kilmister made in previous projects, and the sense of making things right seeps through every second of the band's still tiny output; it's defiant music made with a clear purpose that's hammered home.
"This is an amalgamation of all the things we feel we didn't achieve in other projects," he states, speaking during a dense period of writing after the band's debut headline tour of the UK. "We thought we'd try and fix all of the things that we hadn't got right the first times. And that's a really beautiful place to be, because you use hindsight to your advantage. Everything was really new, and it came with the chance to re-think everything and start strong."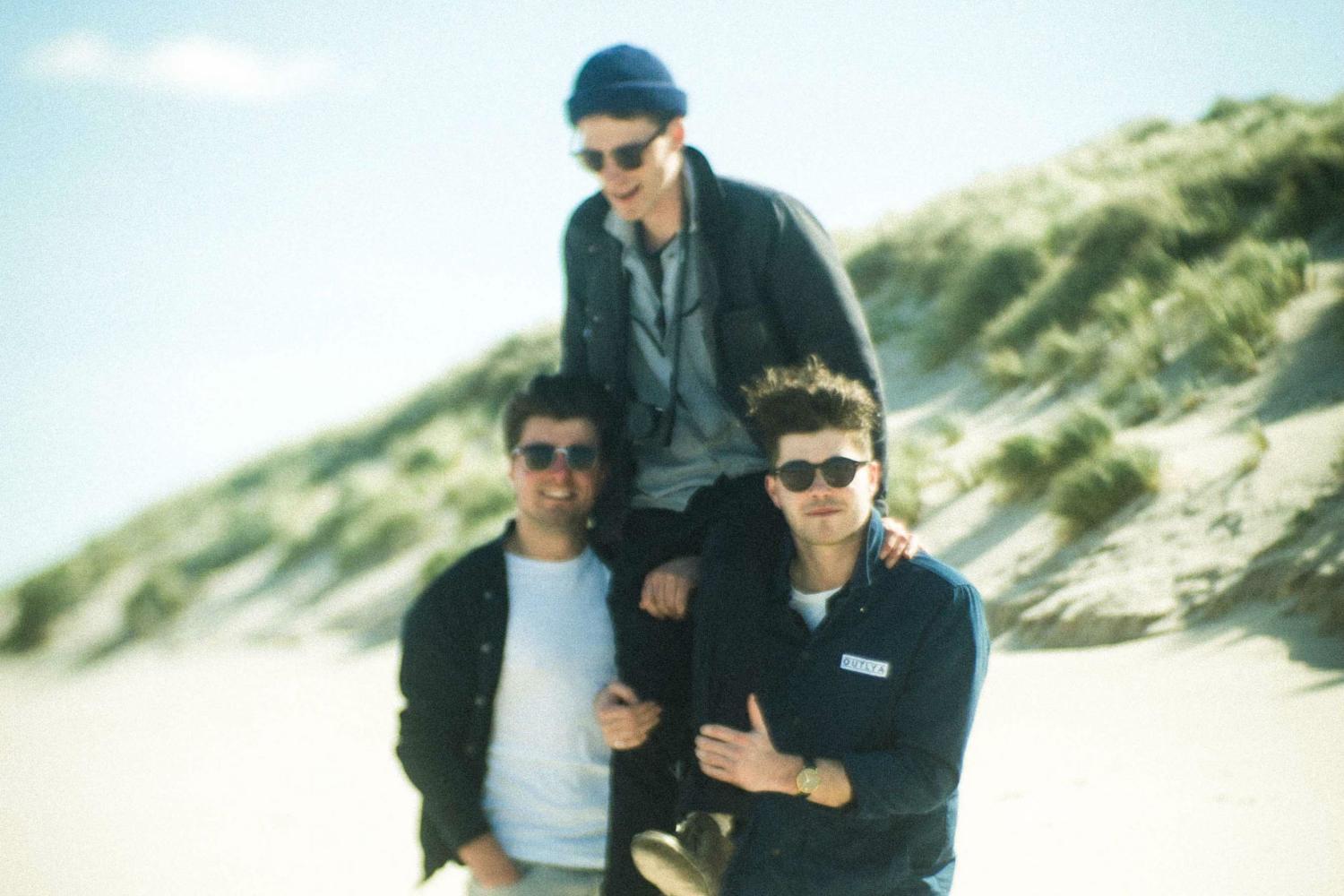 "We're definitely not scared. If it were ever to go to a bigger place, we'd be happy to go there."
— Will Bloomfield
New single 'White Light', following on from last year's 'Volcano' EP, is the band's most accomplished step yet. Recalling the pumping, off-kilter pop of Bastille, every element of the track is pushed to the red line, seeing OUTLYA as bigger, catchier and more fun than ever before. The ambition of the band - to go as big as it's possible to go - is clear from their music, but it's something Will vehemently backs up.
"We're definitely not scared. If it were ever to go to a bigger place, we'd be happy to go there. It was part of the thinking behind the writing of a lot of the songs, thinking 'I want this song to feel like anyone could sing it back to me at a gig having never heard it before'. There are some parts of it that are dumb enough for people to just pick up as the song goes along." A case in point for the latter statement came at the band's jam-packed set at last year's Latitude, with 'Volcano', unreleased at the time, provoking the biggest crowd reaction on the Alcove stage all weekend, the track's earworm of a melody hummed and whistled all the way out of the tent by hordes of new devotees.
"We want to be a big band, and a lot of the bands and artists we love are the big ones. I don't think there's any shame in that," he concludes. Possessing chart-topping ambitions and gargantuan pop songs, OUTLYAs they won't be for long; this three-piece are pelting towards the mainstream.
'Flowerss' is out now via Congrats.
Taken from the May issue of DIY. Read online or subscribe below.

Get your copy of the latest issue