Album Review
Jess Williamson - Cosmic Wink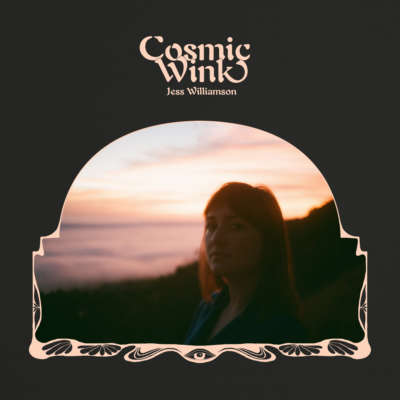 Largely free from inhibition.
Label: Mexican Summer
Released: 11th May 2018
"It's begging for answers and making a few demands too," Jess Williamson has said of new album 'Cosmic Wink', and more specifically first single 'I See The White'. "I get it, life is short but our souls live on, right?"
These few words sum up 'Cosmic Wink' as a whole pretty neatly; the album was written during the singer's move from her native Texas to Los Angeles, and is packed full of the uncertainty and excitement of movement and change, both in her personal life and musical progression from 2016's 'Heart Song'.
"Oh my love, I'm amazed, I'm amazed, I'm amazed," she sings over rousing acoustic guitar and layered, choral backing vocals on the album's opener, and 'Cosmic Wink' is an album packed full of revelations, while never dissatisfied at not having all the answers.
'Mama Proud' is a gorgeous, mid-album highlight that channels folk singers of old, while lamenting a decision that she must make, but one that won't make her Mum too pleased. 'Cosmic Wink' is largely free from inhibition though, documenting the big changes in life over beautiful, sweeping folk. While the album doesn't hold all the answers, it's still sure enough in its message to connect and remind you of the important things.