Jäger Curtain Call
The Big Moon, Superfood and more are playing the DIY-curated JägerHaus stage at All Points East!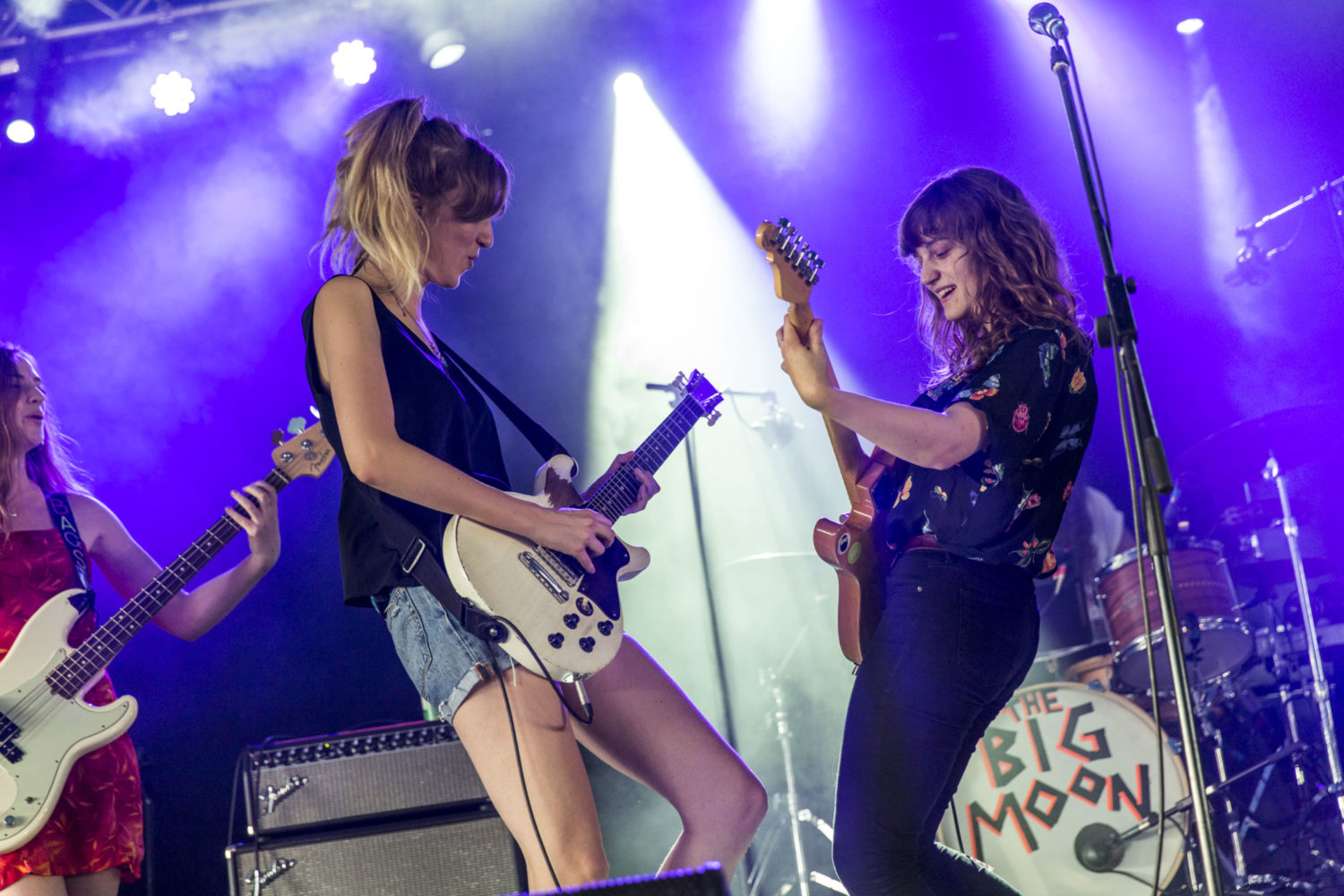 Have we got a treat of a line-up for you…
Last year, DIY partnered with Jägermeister to bring a specially-curated line-up to the JägerHaus stage at Bestival.
This year, we're upping the ante and taking over the stage at London's biggest new festival All Points East on Friday June 1st, and oh my have we got a doozy of a bill for you.
Headlining the stage will be DIY faves and previous cover legends The Big Moon, who'll be playing their most intimate set in yonks in the 250-cap room (in other words, get down early for that one).
You'll also wanna be down the front for Superfood, who released a solid gold, five star album in last year's 'Bambino'.
In fact, heck, just pitch up a tent alright? Why? Cos we've also South London's best new exports Yowl, Hull punk upstarts LIFE, Kent boys (and Slaves' best mates) Lady Bird, Glasgow's own Sweaty Palms and the flamboyant on-stage japes of Sports Team.
Meanwhile, if you're heading to APE across the rest of its two weekends, then you'll find a whole barrage of treats in the JägerHaus including Marika Hackman, Gengahr, Pumarosa, Hot Chip and Warpaint DJ sets, plus loads more.
AND stay tuned for more DIY x Jäger news in the near future, as we'll be unveiling this year's Curtain Call programme, featuring three of our esteemed stage players…

Tickets for All Points East Festival are on sale now. Get 'em here.


Get your copy of the latest issue