EP Review
Hatchie - Sugar & Spice EP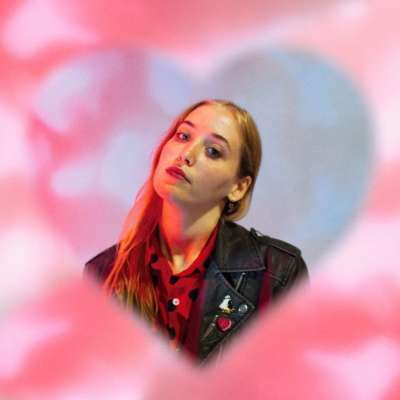 The end result is pretty ecstatic.
Label: Heavenly
Released: 25th May 2018
24-year-old Brisbaner Harriette Pilbeam has been described as something of a modest "runaway success" since the release of debut track 'Try' in May last year. The swirling pop number began circulating almost immediately on Triple J Radio in her native Australia - and now, nearly a year later, Hatchie's first full EP 'Sugar & Spice' is signposting her way to the international stage.
'Sugar & Spice' cements her as the modern day successor to dream pop titans Cocteau Twins from the get-go. Robin Guthrie had already blessed her with a remix of 'Try' in 2017, but his influence shines through even more with the opening bars of 'Sure', as shimmering guitars wash through in layers. 'Sleep' is a climactic follow-up built around shuffling beats and heroic choruses, with a smoky hook that recalls Depeche Mode's '80's classic 'Just Can't Get Enough'. Later, the title track's shoegazey guitars closely mimic the iconic, ethereal sound of My Bloody Valentine.
Harriette doesn't possess the unique, wobbly vocal style of Elizabeth Fraser, instead opting for pure, uplifting pop hooks (it's telling, then, that she counts Kylie Minogue among her influences). It comes naturally to her - "all my songs start with singing," she says - which makes sense given the vocal strengths present across these five tracks. With a finessed production tying everything together, the end result is pretty ecstatic.