Watch:
Boston trio E share black-and-white video for the creepy, brilliant 'Hole In Nature'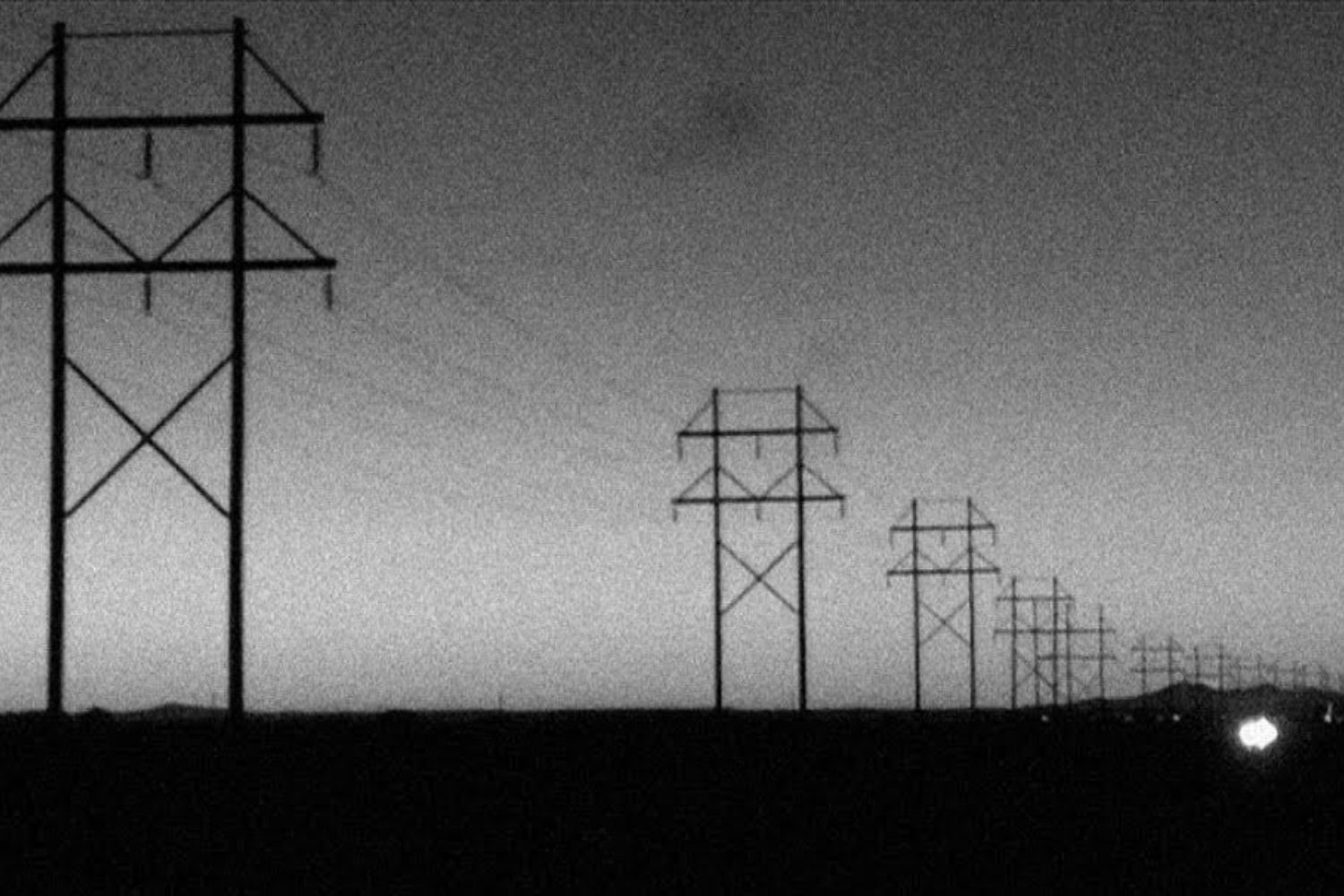 The band's new album 'Negative Work' is out now via Thrill Jockey.
Boston trio E recently released their new album 'Negative Work' via Thrill Jockey, and they've now shared a video for its track 'Hole In Nature'.
The track is a deeply creepy trip, helmed by vocals as deep and intriguing as Nick Cave's and backed by skittish percussion and a gorgeous, earthy bassline. The track creeps forward like a river, gathering pace and intensity with every next word.
'Hole In Nature' is inspired by Swiss sculptor, painter and printmaker Alberto Giacometti.

Speaking of the track and video, guitarist Jason Sanford says: "I found this book, "A Giacometti Portrait," by James Lord, in a box of discarded books on the sidewalk. I'd always liked Giacometti's paintings, much more than his sculptures, so I picked it up and started reading it. Giacometti is quoted as saying some weird stuff in the book, including the line, "I've got to make a little hole in nature," which really stuck with me.
"So I went back through the whole book and wrote out all the little weird things that Giacommetti had said, then undertook some "Negative Work", chopping that list of quotes down and down, and finally assembled them into the lyrics of the song."
Watch the 'Hole In Nature' video below.

Get your copy of the latest issue