RIP
LVL UP announce breakup, share final track 'Orchard'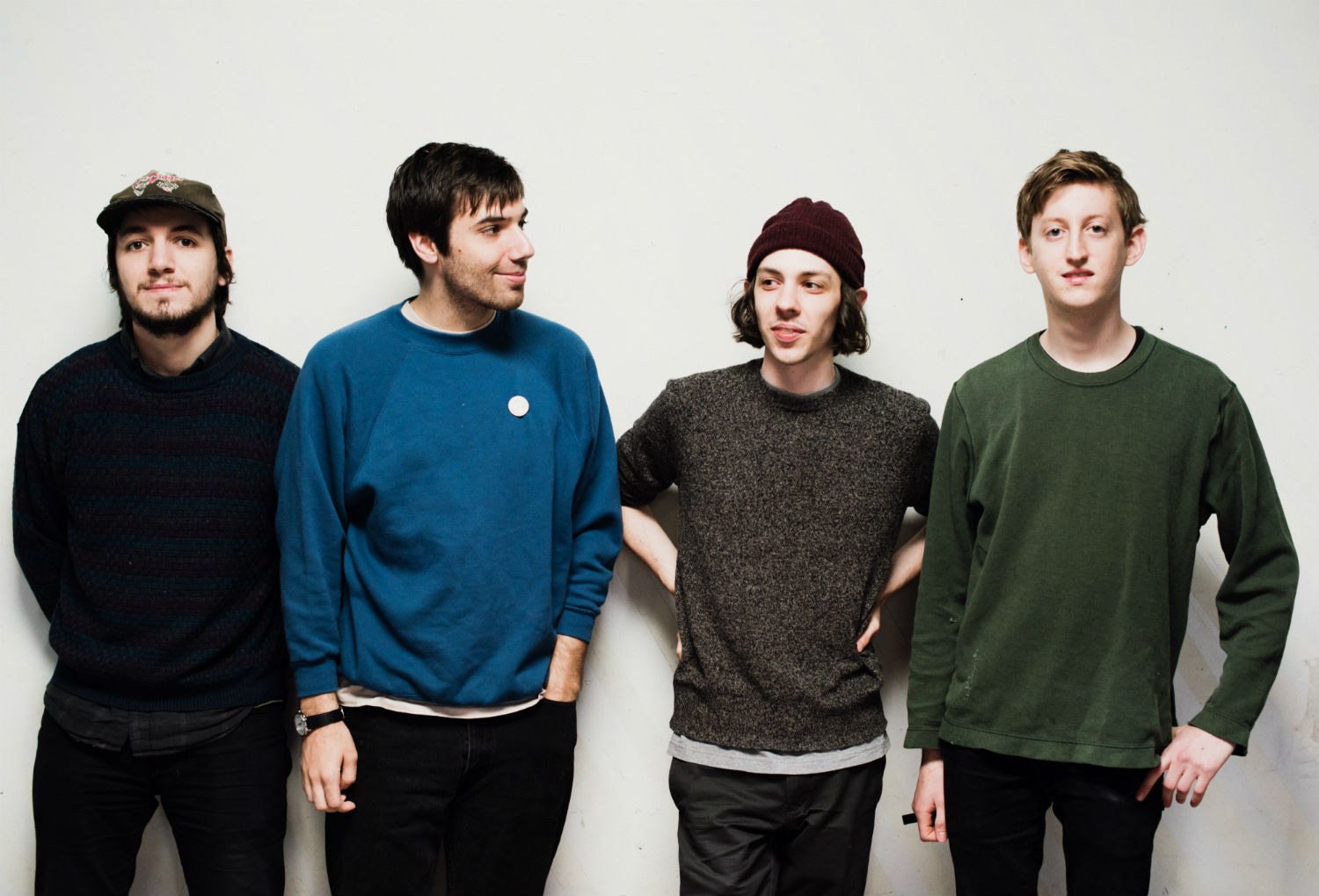 The band will head out on one final tour later this year.
Brooklyn's LVL UP have announced they're calling it a day. The four-piece, who released their Sub Pop debut 'Return To Love' in 2016, have shared a statement revealing that they'll be breaking up after one final tour later this year.
Along with the announcement of the farewell tour, the band have shared one final track in the form of 'Orchard'.
"We have decided to retire this project," the statement reads. "It has been an extremely rewarding journey beyond anything we could have ever realistically imagined. The band began in a college dorm room in 2011 as a lighthearted recording project.
"We have since been lucky enough to tour nationally and internationally over the last seven years with the support of many lovely people, and will never be able to thank our friends, families, and loved ones enough for providing such warmth throughout this experience. Our deepest gratitude goes out to every label, band, and person who's played a role in this wild ride."
View the band's final tour dates and listen to 'Orchard' below. Re-visit our interview with LVL UP around the release of 'Return To Love' here.
Aug 27th | Great Scott, Boston, MA
Aug 28th | Casa Del Popolo, Montréal, QC
Aug 29th | The Garrison, Toronto, ON
Aug 30th | Mahall's, Cleveland, OH
Aug 31st | Beat Kitchen, Chicago, IL
Sep 1st | 7th St. Entry, Minneapolis, MN
Sep 4th | Union Ballroom, Missoula, MN
Sep 5th | Barboza, Seattle, WA
Sep 6th | Mississippi, Portland, OR
Sep 8th | Cafe Du Nord, San Francisco, CA
Sep 9th | The Echo, Los Angeles, CA
Sep 10th | Rebel Lounge, Phoenix, AZ
Sep 13th | Three Links, Dallas, TX
Sep 14th | Barracuda, Austin, TX
Sep 16th | High Watt, Nashville, TN
Sep 17th | The Mothlight, Asheville, NC
Sep 18th | Cat's Cradle, Carrboro, NC
Sep 19th | The Camel, Richmond, VA
Sep 20th | DC9, Washington, DC
Sep 21st | Boot & Saddle, Philadelphia, PA
Sep 28th | Bowery Ballroom, New York, NY