Round-up
Tracks: Years & Years, Florence + The Machine, Gorillaz & more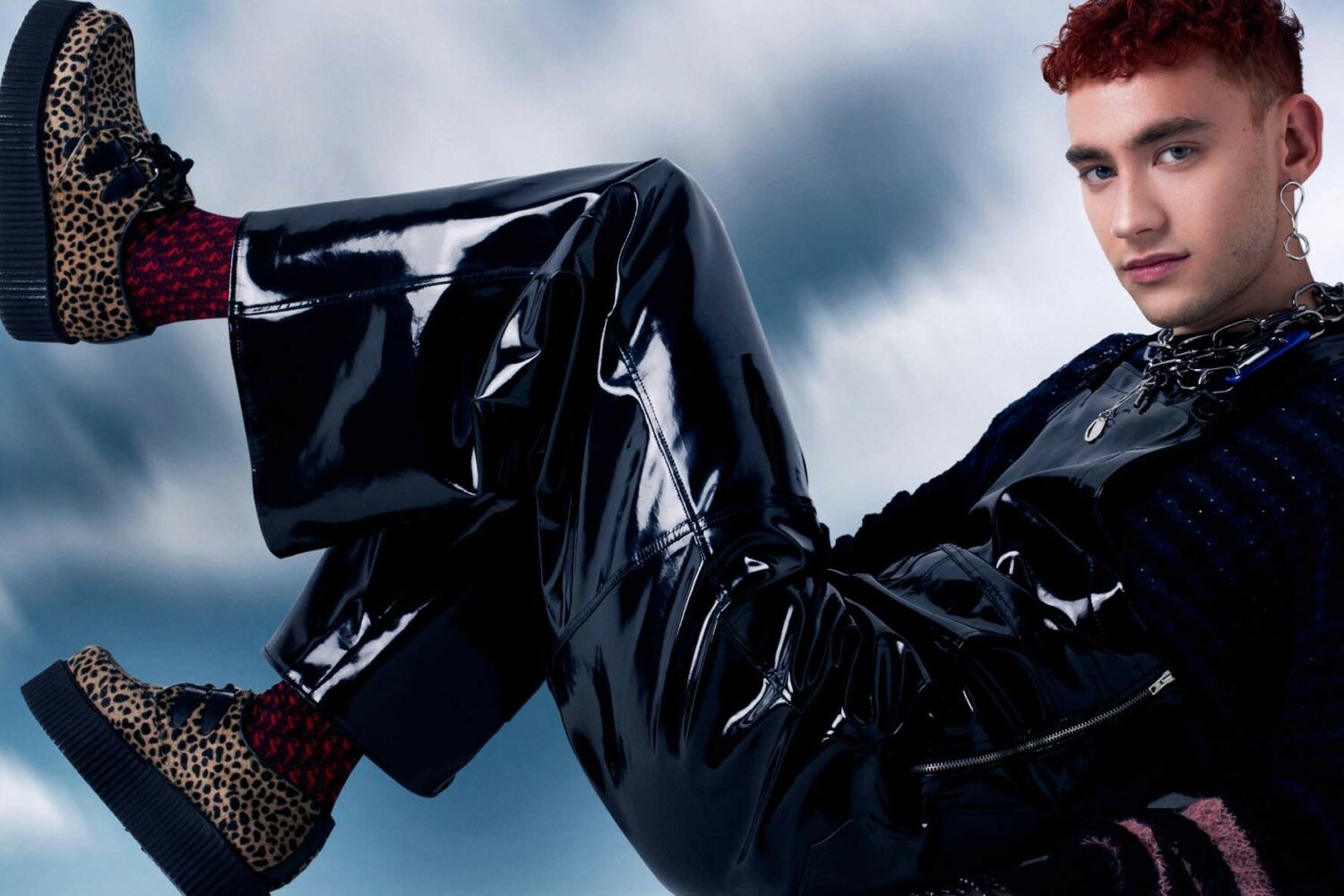 All the biggest and best tracks of the week, rounded up and reviewed.
Happy Friday, readers! With the summer solstice falling last night, today is one of the longest days of the entire year. Good job, that, it turns out: this week has been absolutely jam-packed full of brilliantly exciting new music, and we've rounded it all up below.
From Years & Years sharing the title track of new album 'Palo Santo' to Florence + The Machine giving us another glimpse of 'High As Hope' with new track 'Big God', the big guns have been out in force this week.
Brockhampton also returned with the emotional 'Tonya' - which they performed on late night tv - while Our Girl gave us another taster of debut full-length 'Stranger Today', Miya Folick continued her new-found penchant for writing synth-y bangers, and Gorillaz teamed up with Snoop Dogg once again on new track 'Hollywood': it's packed, basically.
For our verdicts on all of this week's biggest and most exciting tracks, all you need to do is scroll down. And if you're itching to check out everything else out this week, step this way for DIY's Listening Hub, and our Essential Playlist.
Years & Years - Palo Santo
It's been a big week for Years & Years: not only did frontman Olly Alexander get to meet one of his ultimate faves RiRi - just look at his glee! - but now the trio have released another brilliant cut from their forthcoming second album.
This time, they've heralded the arrival of 'Palo Santo''s title track: named after the intriguing new world in which their new record lives, it's a slow-burning offering which soon transforms into a addictively slick triumph. Flecked with gorgeous synths and seductive lyrics, 'Palo Santo' is both darkly atmospheric and starkly vivid. A different kind of glimpse at their new direction, it's yet another powerful and heady move from the trio. (Sarah Jamieson)
Florence + The Machine - Big God
Everyone's been ghosted. It happens. Not everyone, though, makes a song out of the situation, let alone one as divine as Florence + The Machine's new single 'Big God'. Described by Florence Welch as "one of my favourite words but not my favourite feeling," the track concerns - in her own words - "describing it to someone and they said to me 'you need a big god', as if the need in me were so cavernous it would take something enormous to fill it. Probably something bigger than a text message".
As such, the track is predictably defiant, set over stabs of reverberating piano and Florence's now uber-distinctive, booming voice. Shrieks of strings worm their way in and out of the track's foundations, lifting her words even higher. "Jesus Christ it hurts," Florence yelps as the track folds away, before returning even stronger, via creeping percussion and flecks of horns. A track built from the ground up, and forged out of defiance, it's Florence + The Machine at her strongest. (Will Richards)
Gorillaz - Hollywood ft Snoop Dogg
Continuing their tradition of star-studded collaborations, on new track 'Hollywood', Gorillaz team up with Chicago house pioneer Jamie Principle, who acts as co-writer and vocalist, and previous Gorillaz collaborator Snoop Dogg, who returns to sweep up the song's verses. Filled with thumping drums and funk synths, the track offers a dark take on West Coast life whilst the virtual band's mastermind Damon Albarn provides a spaced-out vocal performance. (Rachel Finn)
Brockhampton's world was significantly shaken when they kicked prominent member Ameer Vann out of the group following allegations of sexual abuse, just before their fourth album and RCA debut 'Puppy' was due to be released. Coming to late night tv (for the first time, no less) to make their return was always going to be an emotional affair, then.
The track they played, 'Tonya', is an intense trip that feels inextricably tied to their struggles of late. Joined by a trio of singers including serpentwithfeet, the track deals with vulnerability and a wish to start over, which is obviously a currently pertinent issue for the collective.
"My ghost still haunt you, my life is "I, Tonya", Kevin Abstract raps softly, drawing parallels with the 2017 film in which the star experiences a swift rise to fame before losing it all due to an abuse scandal.

Exceedingly close to the bone, and performed with the members sat round in a circle, extremely furrowed brows all round, it's an incredibly emotional return, and one which sees Brockhampton starting to move on. (Will Richards)
There are some songs that really are all about balance. That's exactly how Our Girl's newest offering - taken from their forthcoming new album 'Stranger Today' - feels. Mesmerising from the start, it's also a lesson in restraint - the track's rhythmic drums are led along at a perfect pace by pulsating bass. Soph Nathan's vocals blend in wonderfully - somehow dreamy and assertive all at the same time - and the results are bewitching. Even as the pace quickens towards its final minute, almost becoming frenzied, 'In My Head' still remains perfectly paced; the song almost on the brink of falling out of control but without ever quite doing so. (Sarah Jamieson)
Miya Folick - Stock Image
Earlier this year Miya Folick followed up last year's 'Give It To Me' EP with the excellent 'Deadbody'. Now on latest track 'Stock Image', she offers up a jubilant piece of electro-pop. "Feeling empty inside of your outline / You scratch at the door of the divide," she sings on the song's chorus, allowing her voice to soar in a theatrical fashion, whilst dancing gleefully in a red coat through the streets of New York. A song about "the conversation you have with yourself when you're feeling lost and your color has faded", according to a press release, the song nevertheless is adept at lifting your spirits. (Rachel Finn)