Watch
Oscar returns with '1UP' ft Sarah of Kero Kero Bonito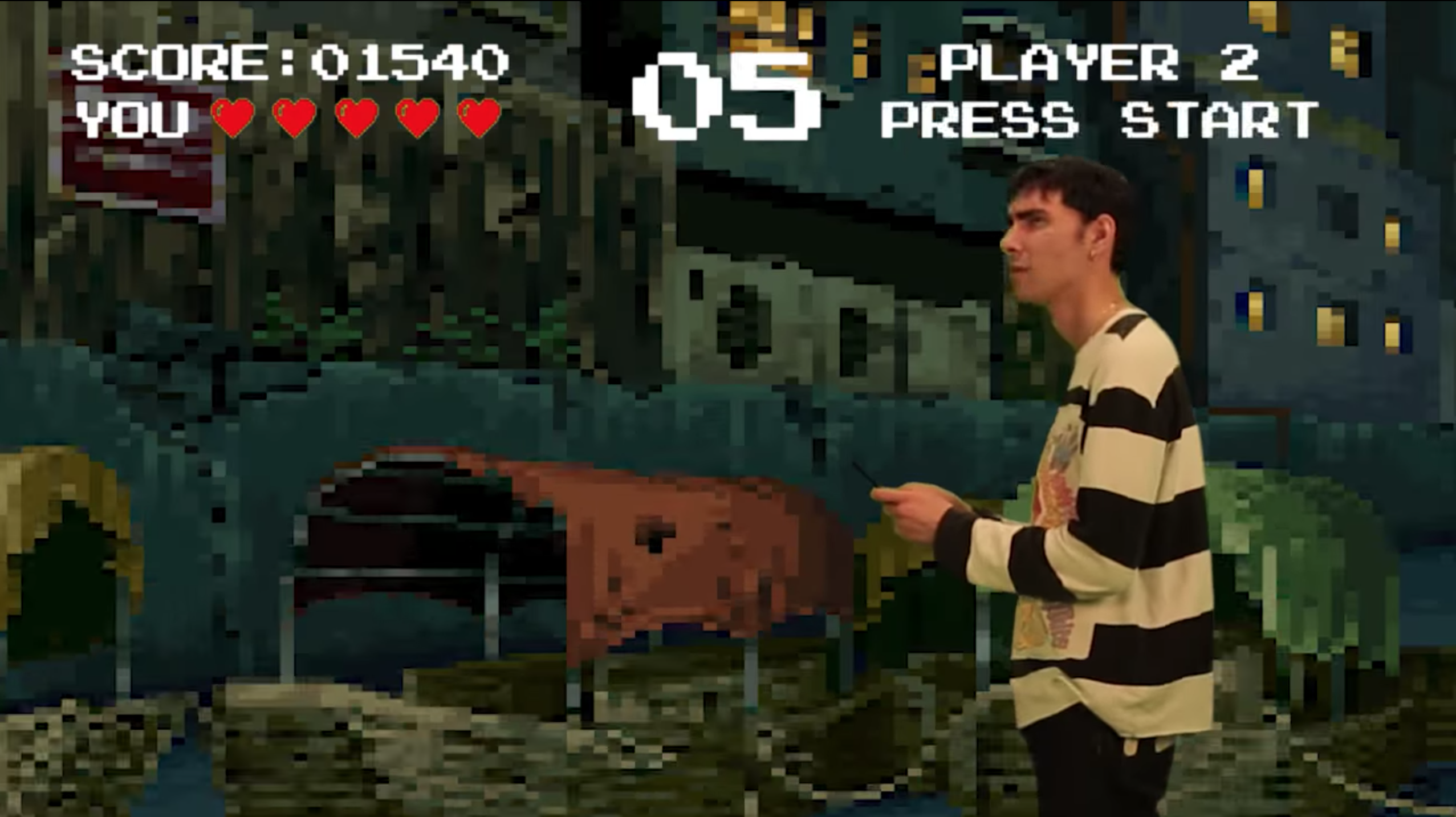 The new track - complete with video game visuals - is the first we've seen of the singer since his 2016 debut album.
We haven't heard much at all from Oscar since the release of his 2016 debut album 'Cut And Paste'. But now he's back!
The singer has shared a new track and video - '1UP' - featuring Sarah Midori Perry of Kero Kero Bonito!
Complete with video game visuals, the track is as sunny-side-up as we've come to expect from Oscar Scheller, and it flits between light, sunny synths and bleeps and bloops that perfectly fit with the accompanying video.
Sarah then comes in with a verse as brilliantly grin-enducing as anything we've heard from KKB - it's quite a return.
Watch the video for '1UP' here and revisit the time we took Oscar down to Margate for an afternoon of rollercoasters and ice creams around the release of 'Cut And Paste' here.