Neu Pick
Finn Wolfhard heads around town in Calpurnia's dreamy new video for 'Greyhound'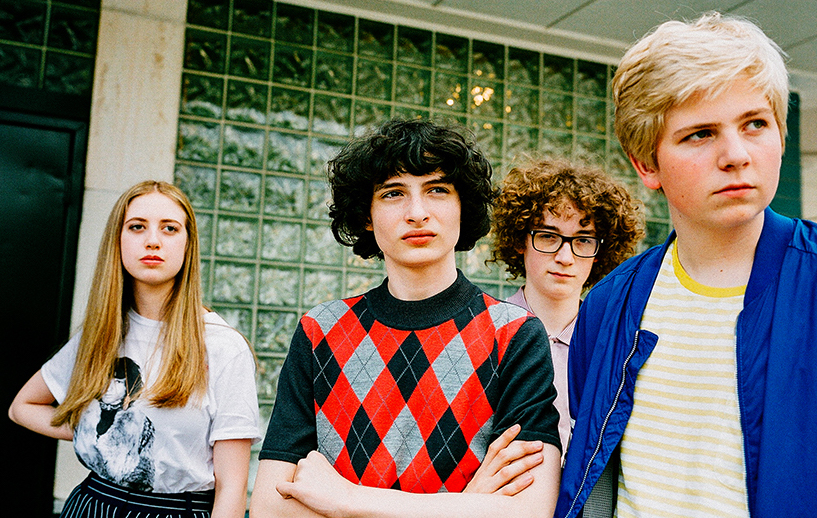 The band's debut EP 'Scout' is out now, and the new clip is playing first on DIY as today's Neu Pick.
Every weekday, DIY's new music know-it-all Neu brings you one essential new release to get obsessed with. Today's Neu Pick comes from Calpurnia.
Calpurnia released their debut EP 'Scout' - "an exciting glimpse at even brighter things to come" - last month, and they've now shared a new video for its track 'Greyhound', which is playing first on DIY as today's Neu Pick.
The clip is led by the band's Finn Wolfhard - you know him, from the telly - who trudges his way through a city at dusk with his headphones in, fitting in gorgeously with the track's faded nostalgia.
The video then tracks the movements of his bandmates - Malcolm Craig, Ayla Tesler-Mabe and Jack Anderson - before they all converge at sunset.
The video is directed by Jeremy Schaulin-Rioux, who has worked with the band's Finn Wolfhard on a previous video for Canadian punks PUP.
"If Jeremy hadn't cast me and Malcolm in PUP's "Guilt Trip" video back in 2014, I doubt Calpurnia would even exist. He was not only instrumental in the genesis of our band, but he established what for me is the ideal tone on set. To have it all come full circle with Jeremy directing our "Greyhound" video, it really is kind of amazing. I mean, I don't think you could actually write this story, because no one would believe it.
"This is the third video I've worked on with Jeremy, but with his imagination and energy so infectious, I very much doubt it will be the last."
View the band's upcoming tour dates and watch the 'Greyhound' video below.
JULY
14 New York, Irving Plaza
15 New York, Irving Plaza
24 Seattle, Neptune Theatre
AUGUST
04 Montreal, Osheaga
18 Boston, Paradise Rock Club
SEPTEMBER
02 Hamilton, Royal Botanical Gardens
14 Chicago, Riot Fest