EP Review
Youth Man - Five Songs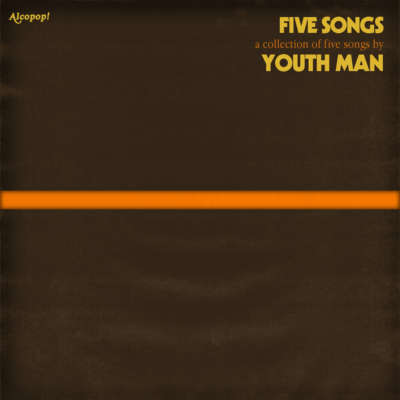 Kaila's shape-shifting vocals hold everything together.
Label: Alcopop!
Released: 29th June 2018
There's something distinctly no-nonsense, even by usual punk standards, about this latest EP from Birmingham outfit Youth Man. You suspect it may well have been an attitude encouraged by the fact that they've gone from a three-piece to a duo; bassist Miles Cocker left at the end of last year and rather than replace him, guitarist and singer Kaila Whyte and drummer Marcus Perks have chosen to forge ahead just as the two of them. Their first new music since is contained on this fifteen-minute EP, which comes with a minimalist title and cover art and generally sounds like a ferocious attempt to begin writing the next chapter of this band without giving undue consideration to anything that they might consider to be extraneous.
This isn't, though, a selection of straightforward punk cuts; there's a lot more going on beneath the surface. 'Valley Girl' screeches along at scintillating pace, with a constant suggestion that the wheels might come off at any given minute; there's a moment about halfway through where it suddenly sounds as if it's about to fade out, before Kaila's guitars come crashing back in. You can hear some jazz influence, meanwhile, in Marcus' approach to the drums, especially on the quick-fire 'Constantly' and the choppy closer 'Statuesque', which recalls Fugazi at their more experimental. Kaila's shape-shifting vocals hold everything together; it's a spoken-word snarl one minute, and a throat-shredding scream the next. 'Five Songs' bodes well for the future of Youth Man, even if it's over too soon.
More like this