Live Review
Liam Gallagher, Finsbury Park, London
29th June 2018
Wolf Alice, Loyle Carner and more are also in attendance on a baking Friday night in Finsbury Park.
Any Liam Gallagher gig is a cauldron of atmosphere, pints flying in every direction and flares lighting up the sky, but tonight really is a big one: the culmination of a slowly building solo career that's seen the rejuvenation of one of Britain's most distinctive, adored frontmen. The weather does nothing to dampen the atmosphere - it's a stonking hot Friday night in North London's Finsbury Park - and neither do the support acts.
Wolf Alice take to the stage after Loyle Carner brings a feisty performance of debut album 'Yesterday's Gone' to the main stage, and they're looking perfectly at home on such cavernous stages. The week after they played the London Stadium with Foo Fighters, tracks from last year's 'Visions Of A Life' sound absolutely gargantuan, while debut album cuts 'Lisbon' and 'Giant Peach' remain some of the most loved indie songs that the country has produced in the last half decade. When Theo Ellis isn't starting 'Three Lions' chants or dedicating 'Space & Time' to Harry Kane, the band are smashing their way through 'Bros' and 'Fluffy' at lightning fast speed.
If the crowd's limbs and vocal chords weren't sufficiently warmed up for LG at this point, they're given another chance of a run-out via a short, unannounced acoustic set from Richard Ashcroft. The Verve singer has five studio albums to his name across the last 15 years, but fully knows his place today, and what the increasingly rowdy throng want to hear. He proceeds to rip through Verve classics 'Sonnet', 'Lucky Man' and 'The Drugs Don't Work' before a lung-bursting rendition of the timeless, huge 'Bitter Sweet Symphony' sets the tone for a night that's defined by the anthems that defined a generation.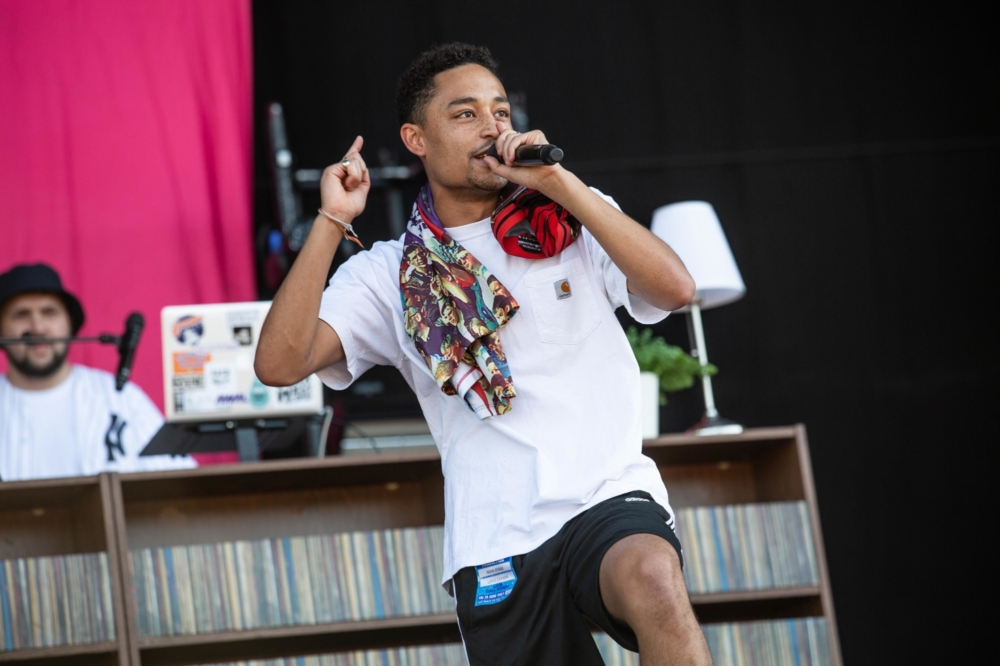 Barely ten minutes later and Liam's barrelling out onto the stage to the iconic opening notes of 'Rock'n'Roll Star'. You only really know it from the explosion of flares and mighty singalong, though: the sound barely travels to half way back in the massive field. It's a good job, then, that 80% of what he plays tonight is recited back to him word for word: every Oasis cut showcased - from the massive 'Slide Away' to a rare outing of b-side 'D'Yer Wanna Be A Spaceman?' (the first since 1996, in fact) - are picked up at the start and then carried on by singalongs alone, guitars and drums barely audible. It'd be a disaster if the songs weren't so cherished and bellowed back with such conviction.
The Oasis man's tour for last year's debut album 'As You Were' has always - predictably - been defined by the band's tracks rather than his own, but 'As You Were' was always given its dues. Tonight, though, is a showcase of Liam Gallagher the showman: a man who knows exactly what the crowd wants, and proceeds to hand it over, anthem after anthem.
A simply biblical encore begins with 'Supersonic' - again, barely audible but shouted back with adoration - before he rips through 'Some Might Say' and 'Cigarettes & Alcohol', both with backing from Oasis guitarist Bonehead. 'Live Forever', 'D'Yer Wanna Be A Spaceman?' and 'Wonderwall' close things out - all casual, like - and the singalongs continue out of the park, down the road to the tube station and into the night.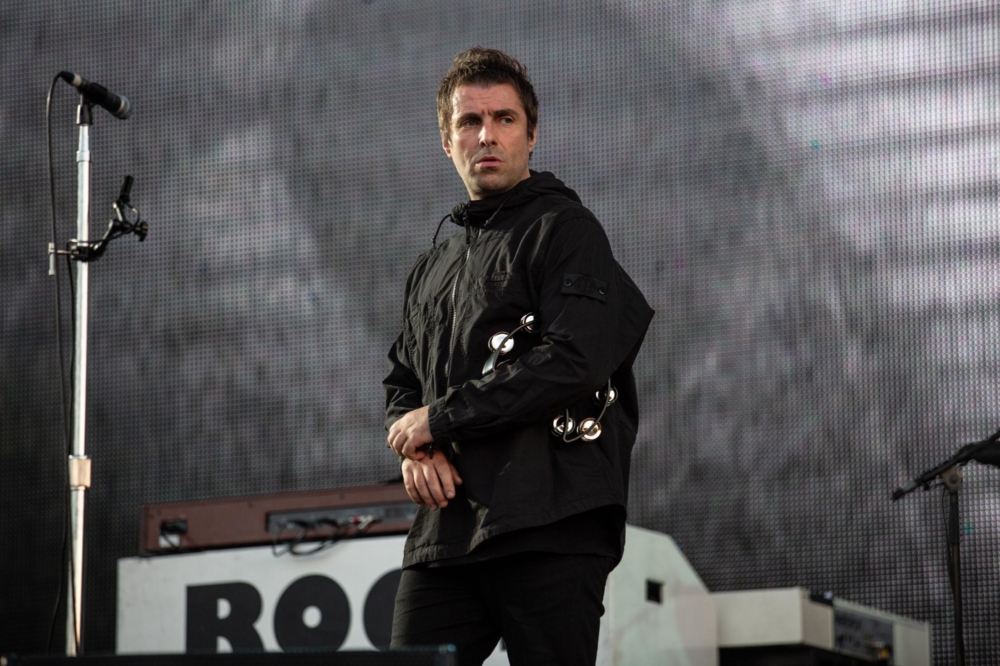 Get your copy of the latest issue