Live Review
Gorillaz, Sigrid, Vince Staples and more bring high-energy sets to day three of Open'er 2018
Little Simz and Kali Uchis also played memorable sets on the third day of the Polish festival.
It's Kali Uchis' first ever show in Poland but her opening slot on the main stage is met with adoration regardless. Flitting between groove-tinged pop, R&B, and soul, with lyrics sung in both English and Spanish, she sashays and sways her way through tracks from this year's debut album 'Isolation' with a simmering, understated confidence that gets day three of Open'er off to a mellow, but strong, start.
Backed by a live band, Little Simz spits a million syllables a bar over at one of the festival's smaller stages. But as technically impressive as the Londoner may be as a rapper, she's also a warm and engaging performer too, managing to almost double the size of the crowd during her first couple of songs alone. Having self-released two albums and a dozen mixtapes and EPs, Little Simz - real name Simbi Ajikawo - is obviously an artist eager to build a career on her own terms and her live show feels like a celebration of DIY spirit, her enthusiasm infectious yet down-to-earth, complete with a crowd that seems ready to receive her show with open arms.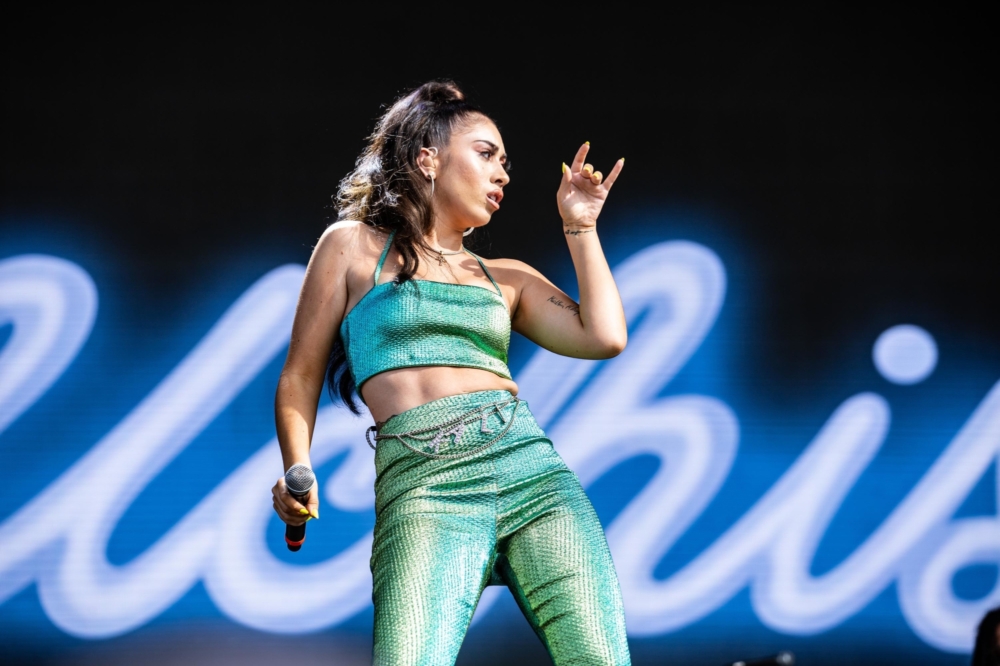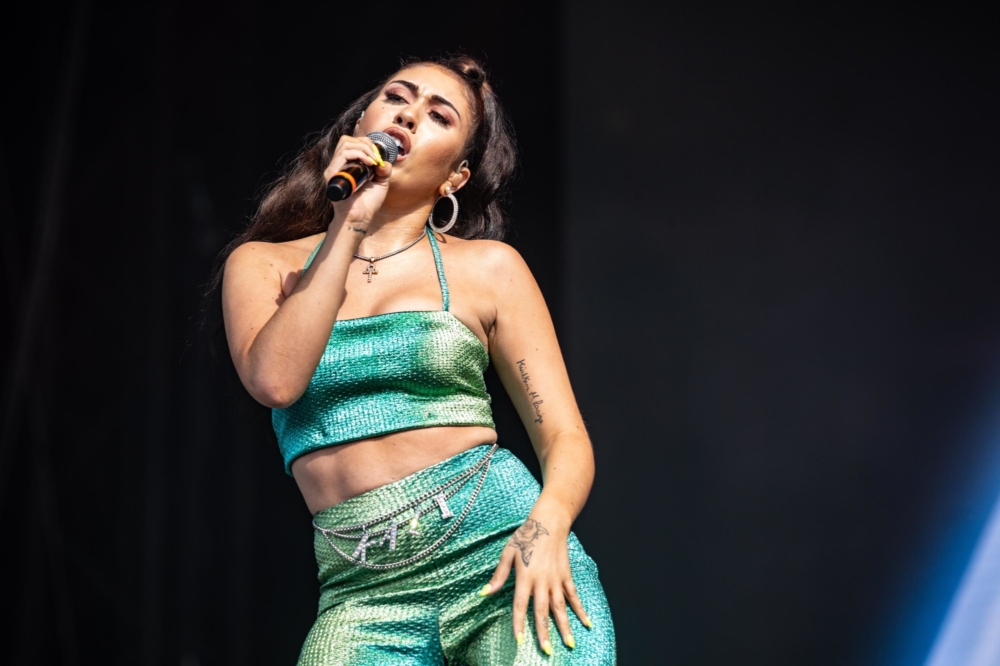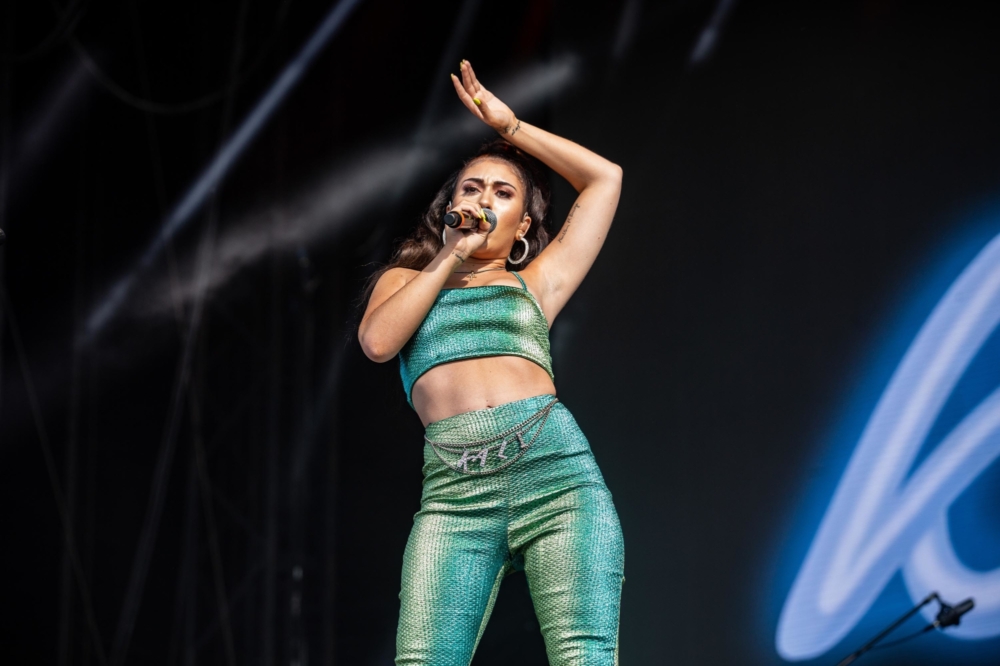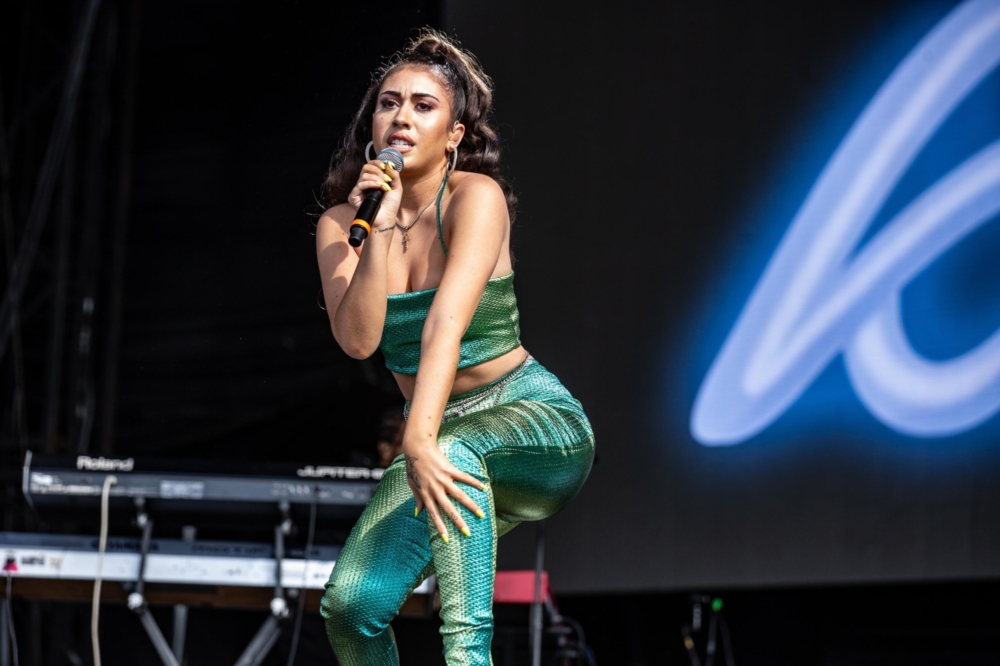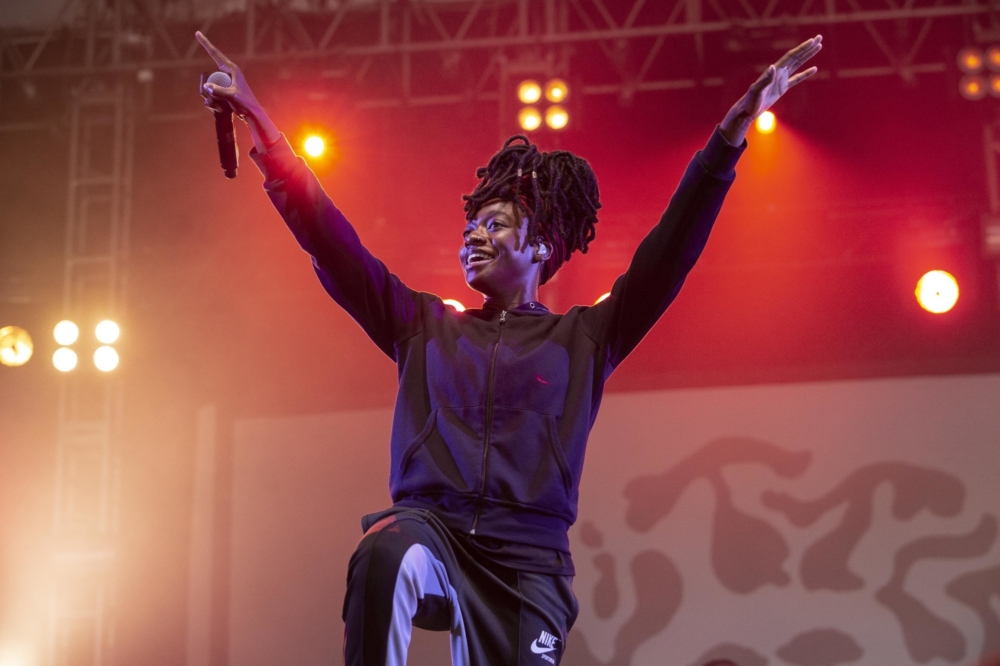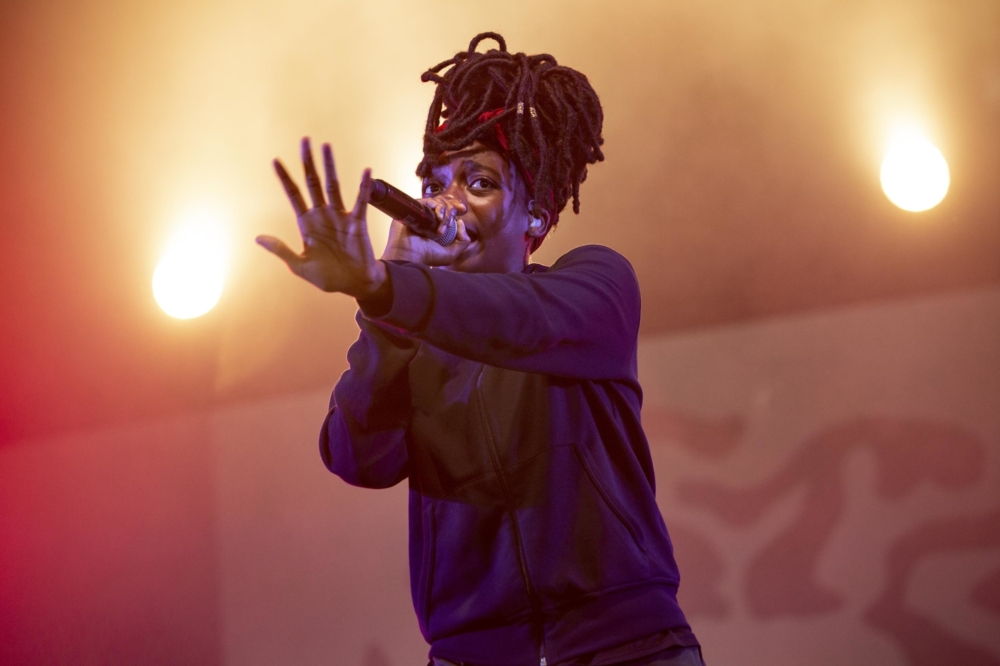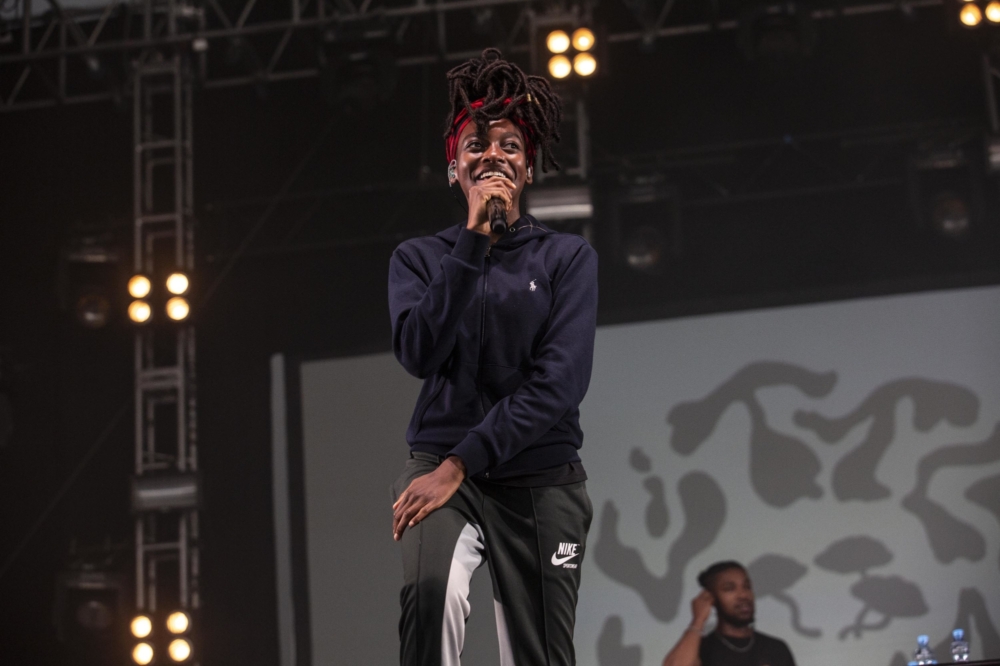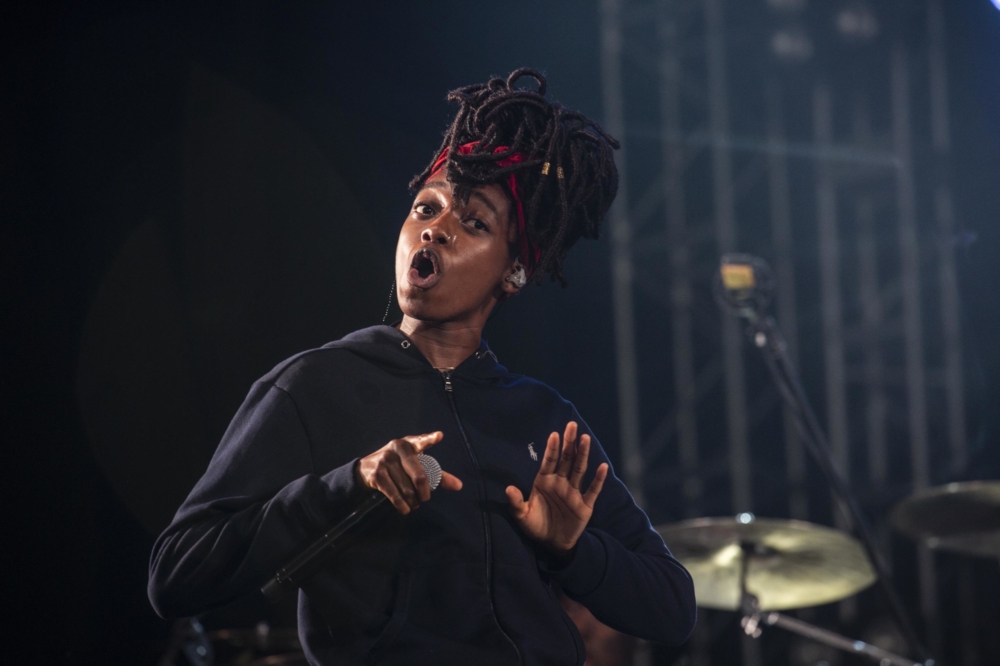 It takes a huge amount of skill to engage an entire audience of thousands completely alone on stage, but Vince Staples manages it. He's a force of constant energy, performing against a backdrop of flickering TVs and under a haze of smoke, ricocheting from one side of the stage to the other, drenched in sweat. He appears serious and po-faced throughout his set, but somehow a party atmosphere holds up, thanks to a sound that borrows from heavily from dance music; he's a performer in continuous, bounding motion, delivering ferocious line after line over juddering electronic beats.
Throwing in Gorillaz' 'Ascension' mid-set - the track he provided guest vocals on the band's 'Humanz' album last year - squashes any hopes of him making a guest appearance during the band's headline set later that night, but its a stand-out track regardless, slotting into the rest of his electrifying set with ease.
Next on the same stage, Sigrid whips up a frenzy of early evening power-pop. A popstar with a commitment to being firmly herself, she takes to the stage in her usual uniform-like t-shirt and jeans combo lets her music speak confidently for itself. Though she reacts to the mammoth crowd that greets her with level of surprise that, by now, seems a little bit feigned, with her powerful voice and infectious enthusiasm, it's easy to see why her ascent to pop stardom has been so quick. The revenge pop anthem that made her famous, 'Don't Kill My Vibe', is, of course, unashamedly massive, as is the booming chorus of 'Fake Friends' and the crowd laps it up. Not bad for an artist that, despite all the buzz, is yet to release an album.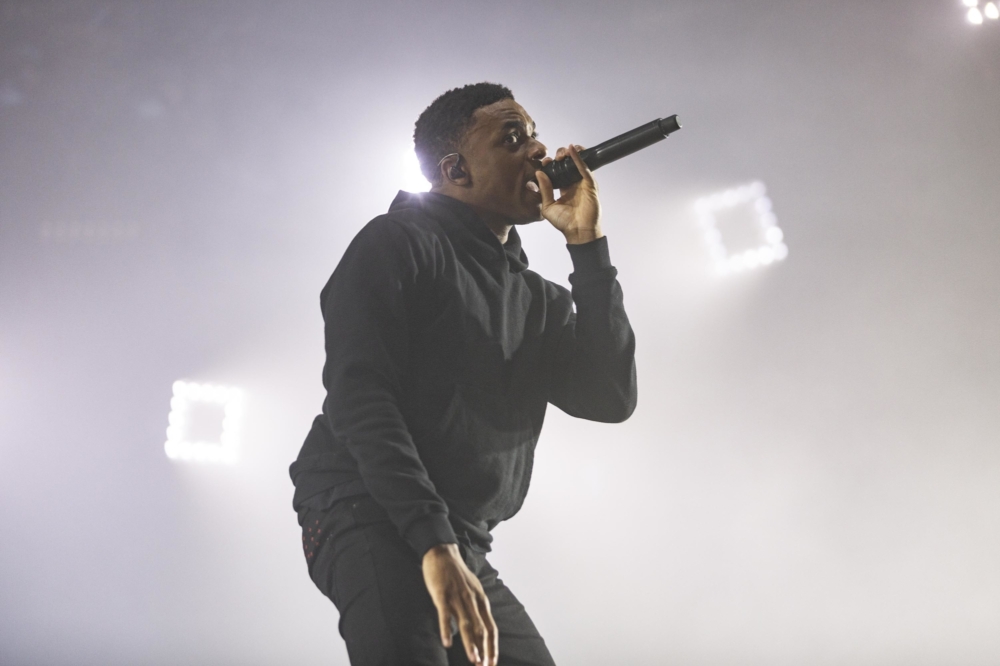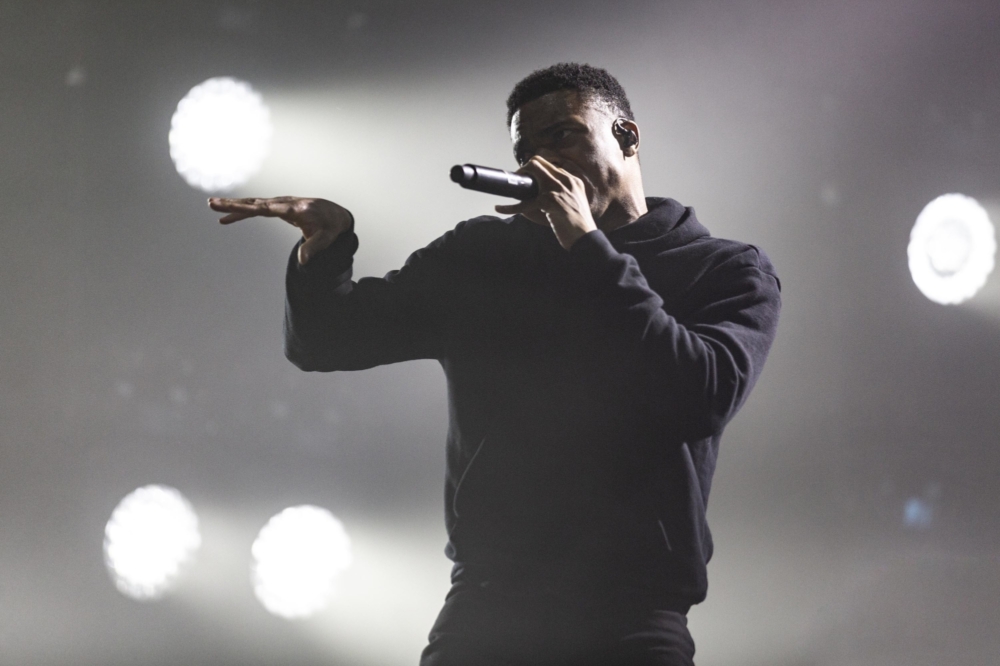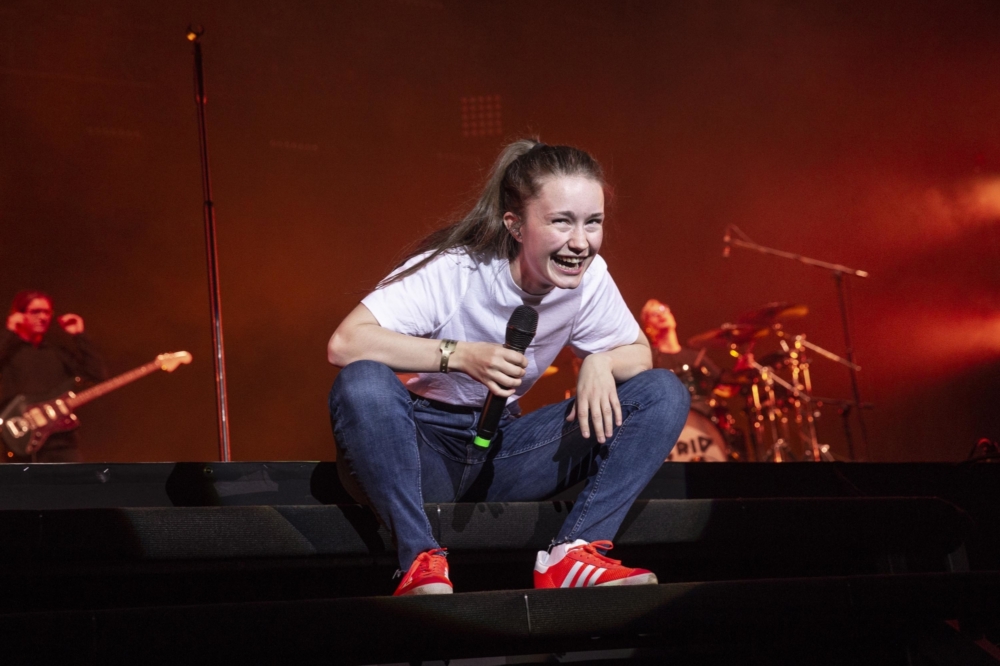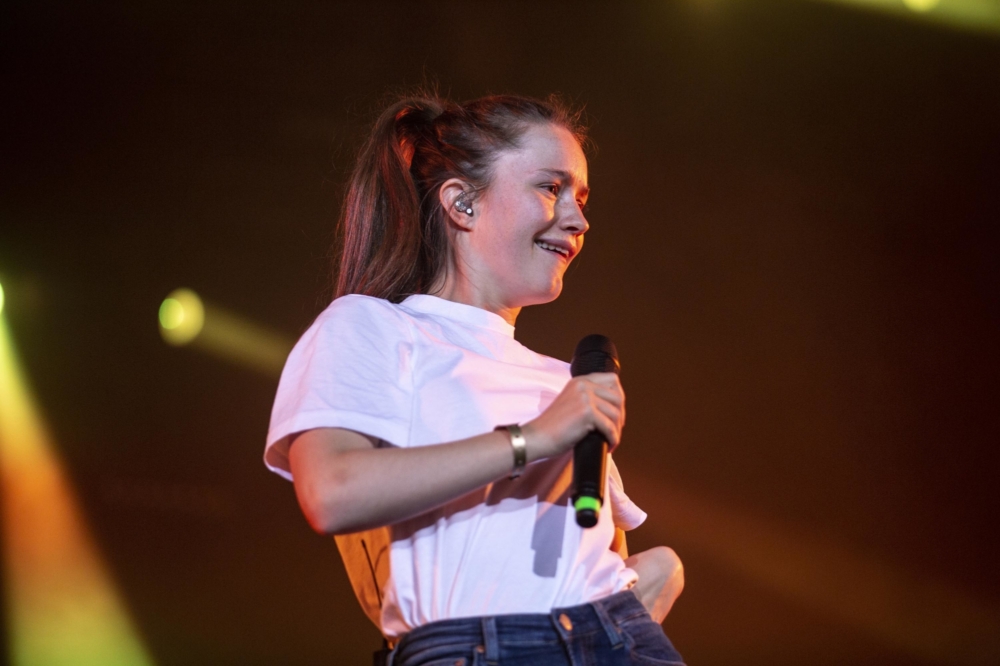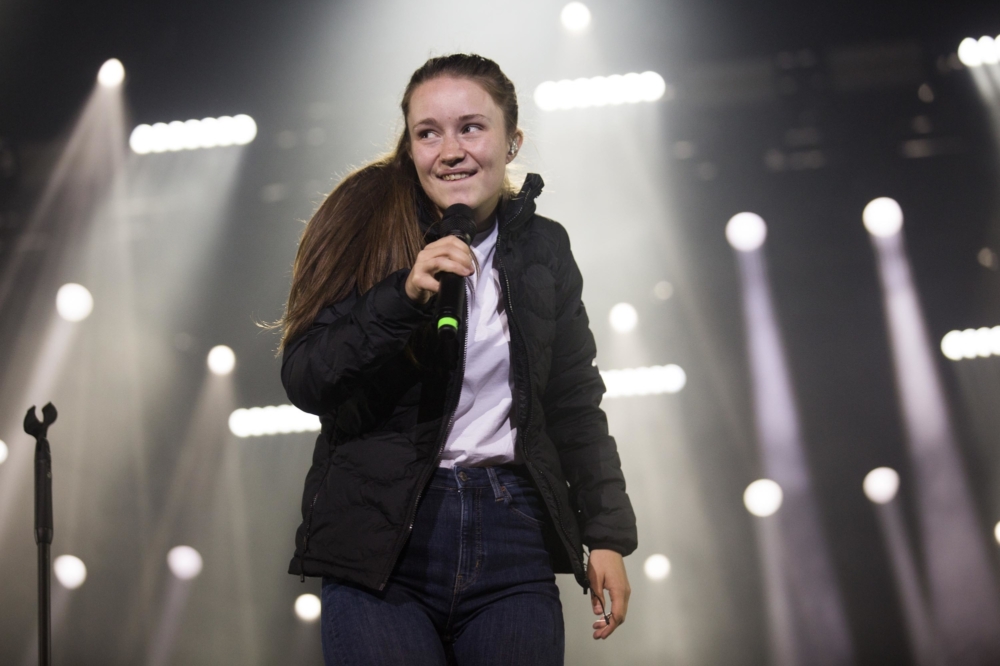 A Gorillaz live show in Poland is a rarity and, despite their two decades in existence, the band only first performed a show in the country last year. It's nothing but expected then that Damon Albarn and his band are greeted with a furore of emotion from the second they begin their ninety-minute set as Open'er's Friday night headliners.
It's clear from the offset that last week's release of new album 'The Now Now' - which marked a 180 turn away from the collaboration-heavy direction of previous album 'Humanz' - has taken the band's live show in a slightly different direction. Gone is the rotating cast of collaborators that took to the stage when touring 'Humanz' and in its place is a few carefully selected guest slots that allows the show to focus on the talent of Damon Albarn and his band.
Despite their sets at the festival earlier in the day, Gorillaz collaborators Kali Uchis and Vince Staples don't join Damon Albarn on stage for renditions of their 'Humanz' tracks. Little Simz does though and she more than makes up for their absence, bounding onto the stage to race through 'Garage Palace' with unabashed enthusiasm, following on from house legends Jamie Principle and Peven Everett, who also make respective guest appearances on 'Hollywood' and 'Strobelite'.
The slower, more chilled-out nature of the tracks on 'The Now Now' filter into the set with ease, though they can't quite match the energy of huge classics like 'Feel Good Inc' and set closer 'Clint Eastwood', which cause the field to erupt into a celebratory dance party that re-ignites any flagging spirits as the day three of Open'er draws to a triumphant close.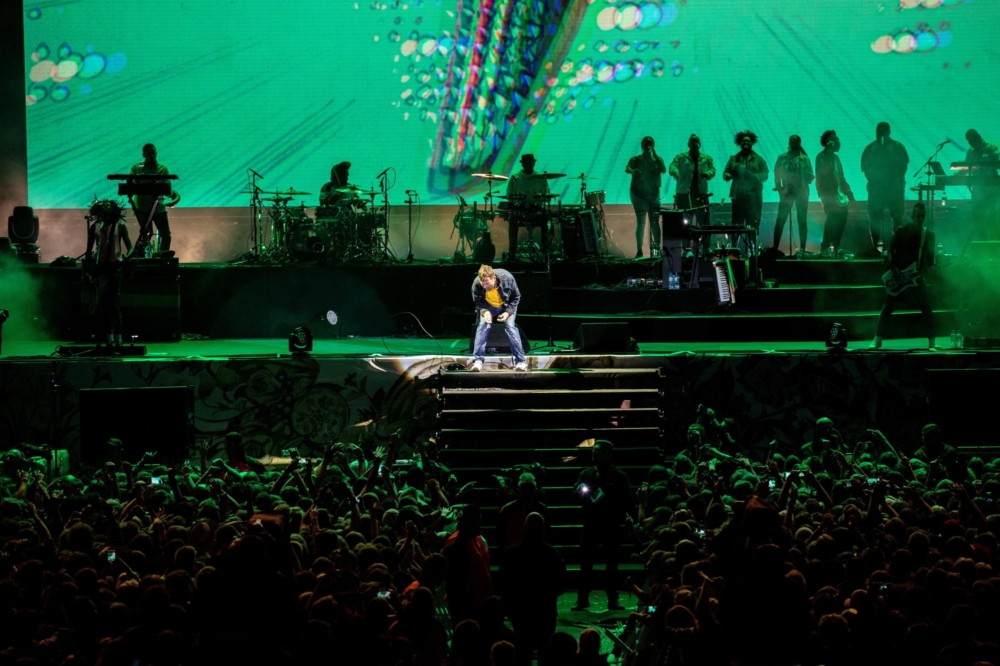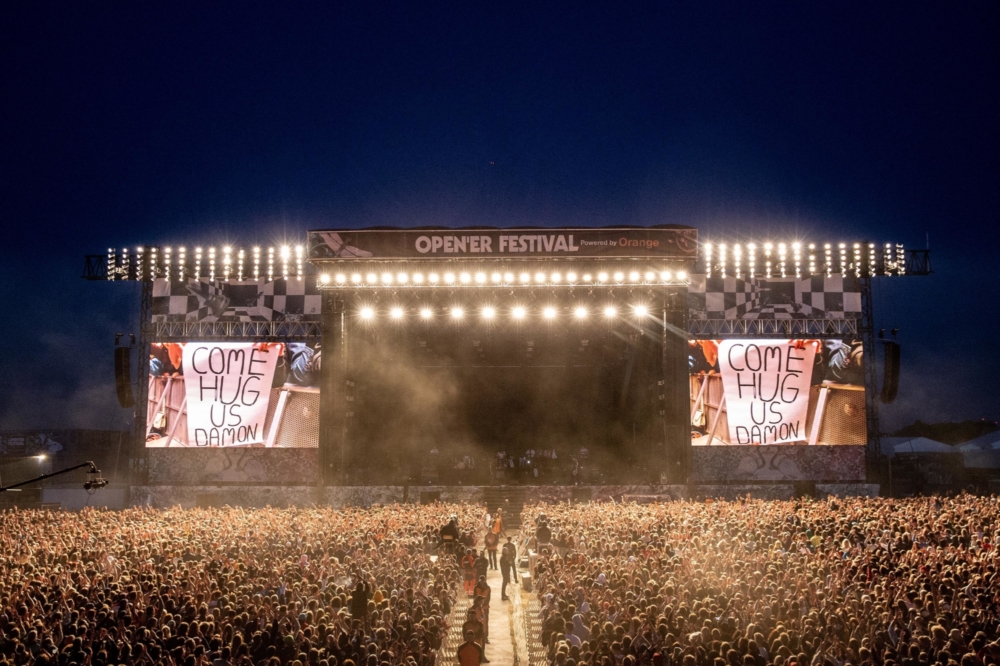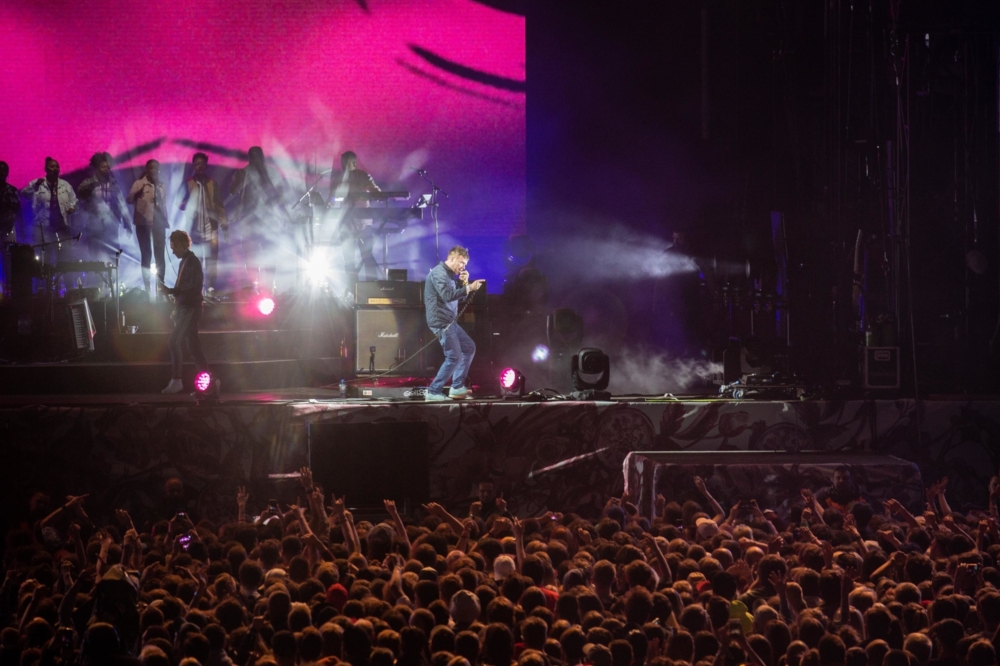 Get your copy of the latest issue