Booking now
Let's Eat Grandma to support Chvrches on European tour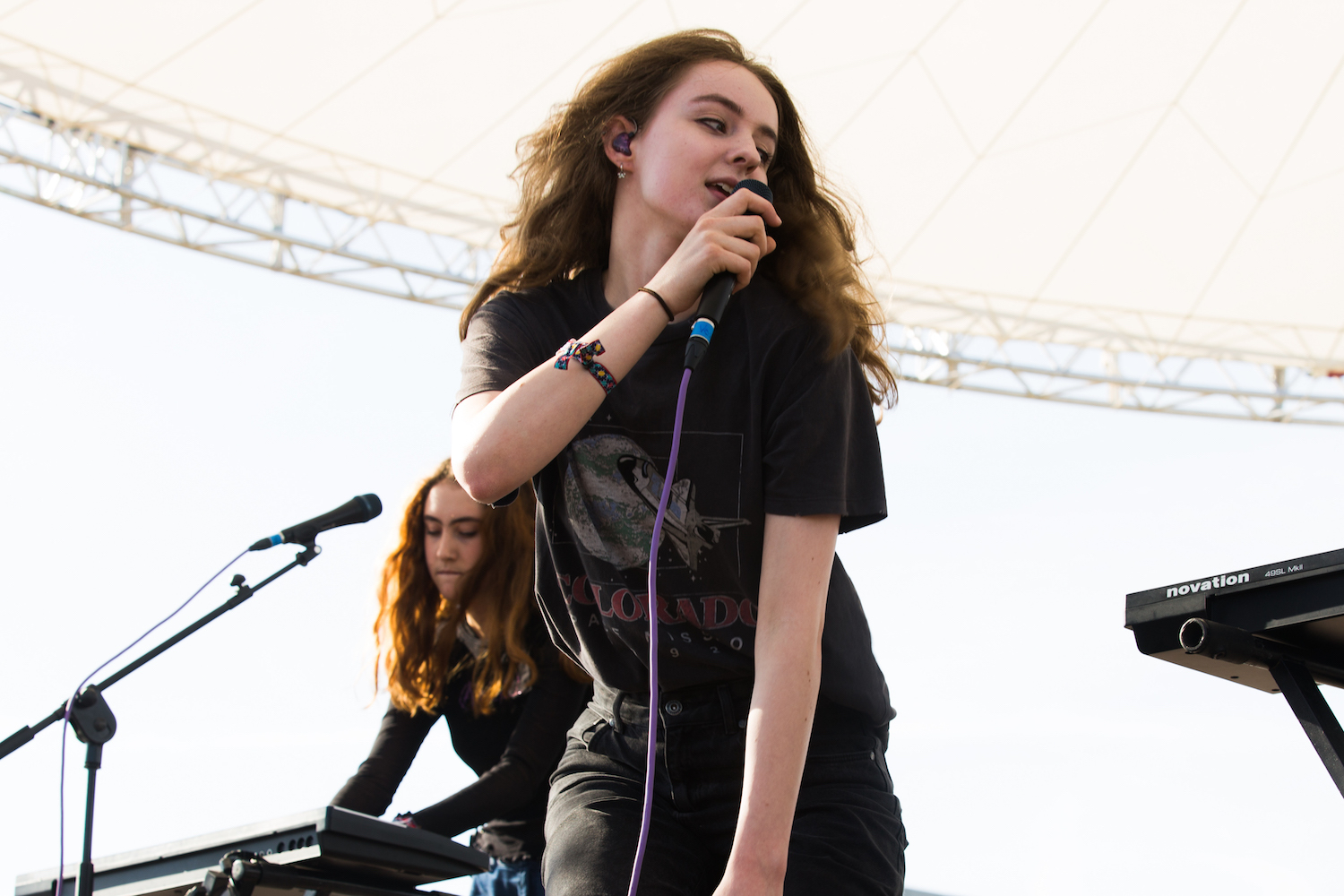 The duo released their new album 'I'm All Ears' last month.
Let's Eat Grandma released their new album 'I'm All Ears' a few weeks back, and they've now announced that they're set to support Chvrches on their huge European tour later this year.
Rosa Walton and Jenny Hollingworth will support the Scottish trio - who released third album 'Love Is Dead' back in May - on ten dates on the mainland, which begin in Utrecht on 3rd November.
The dates follow a London headline show at Heaven in September. We spoke to Let's Eat Grandma for a piece in the June issue of the mag. "To a certain extent - and this is true for anyone, just with the press it's heightened - you can end up becoming what people say you are," Jenny told us in the interview.
"If people had a perception of you, and they told you what they thought, you might start dressing more like that, or acting more like that. This is my brand! This is who I am! And you can easily fall into that, rather than just being yourself."
Read the feature in full here, and watch the band's video for 'It's Not Just Me' and view the tour dates below.
NOVEMBER
03 Utrecht, Ronda
05 Brussels, Ancienne Belgique
06 Cologne, Live Music Hall
07 Berlin, Tempodrom
09 Hamburg, Docks
11 Stuttgart, LKA-Longhorn
12 Munich, Muffathalle
14 Milan, Fabrique
15 Lausanne, Les Docks
16 Luxembourg, Den Atelier