Interview
In Full Colour: MNEK
Stepping out of the shadows of his world-beating collaborations, MNEK's debut album is set to see him truly arrive as a superstar in his own right.
MNEK is between two of his biggest shows so far. Taking to London's cavernous O2 last night and tonight to sing with Hailee Steinfeld, who's supporting Katy Perry on her 'Witness' tour, he'll face nearly 40,000 faces across the two dates. In theory, it shouldn't feel too much of a stretch for Uzo Emenike - after all, across his decade-long career he's collaborated and written with the likes of Madonna, Beyoncé and Christina Aguilera. But these shows are different: tonight, instead of sitting safely under the banner of someone's else's star, he's playing 'Colour', a Hailee-featuring song from his own forthcoming debut album.
Gaining a publishing deal and entering the music industry at the age of 14, the South London singer and producer has racked up an enviable list of contacts and collaborations, while also sharing a series of solo singles and 2015 EP 'Small Talk'. It's always felt like a predecessor to this, though: the true arrival of a singer who you always knew had the charisma, the songs and the story to become a pop powerhouse in his own right.
'Colour' and the other track to surface from the full-length - the sexy, slinky single 'Tongue' - are, he explains "indications as to where I'm at. I'm very different to how I was when I first started releasing music. My lens on life and on my music and what I want to achieve is different. [The album is] me growing up and figuring out what my purpose is. It's all well just being a singer, who sings songs, and songs that people like, but I've found that there were a lot of people that were really inspired by me being myself. It's encouraged me [to do that] even more. I'm coming out of my shell a bit more… I mean, I'm sitting here in PVC vinyl trousers," he laughs. "This is not what I would've done a year ago or two years ago. It's just not where I was. I'm now comfortable enough to do these things, and unapologetically."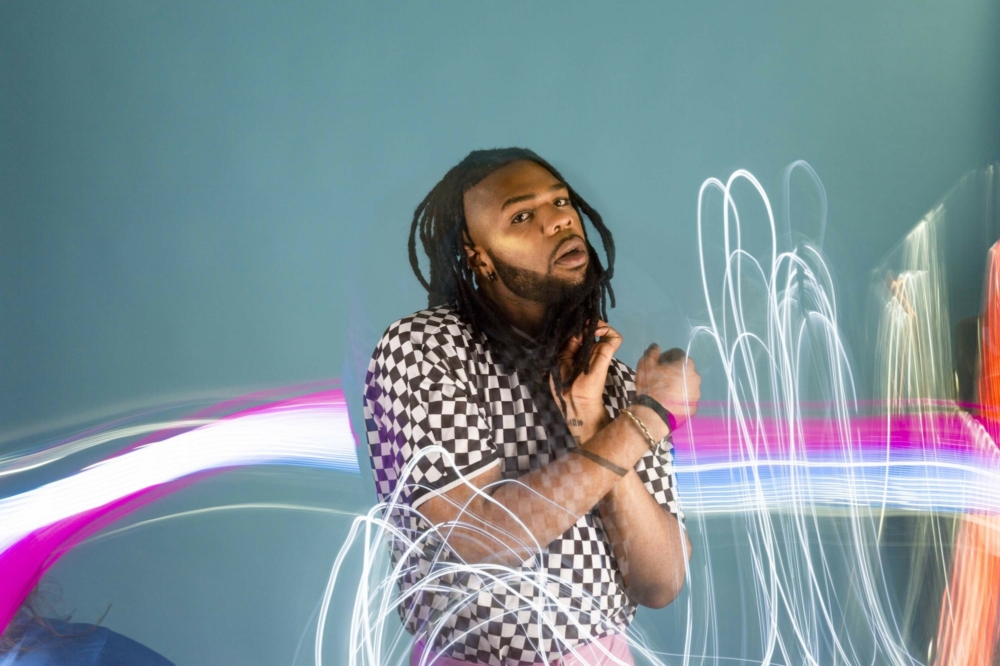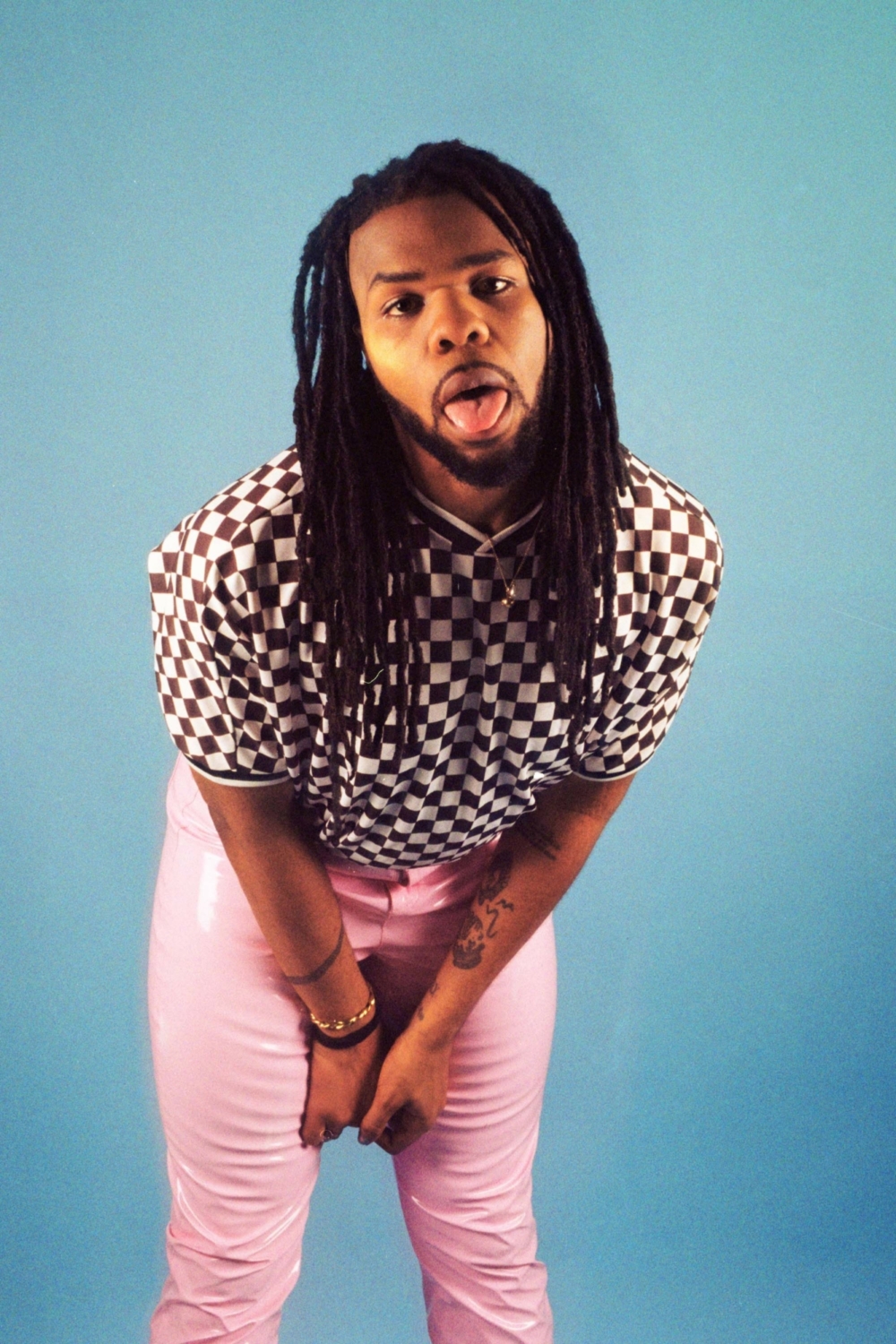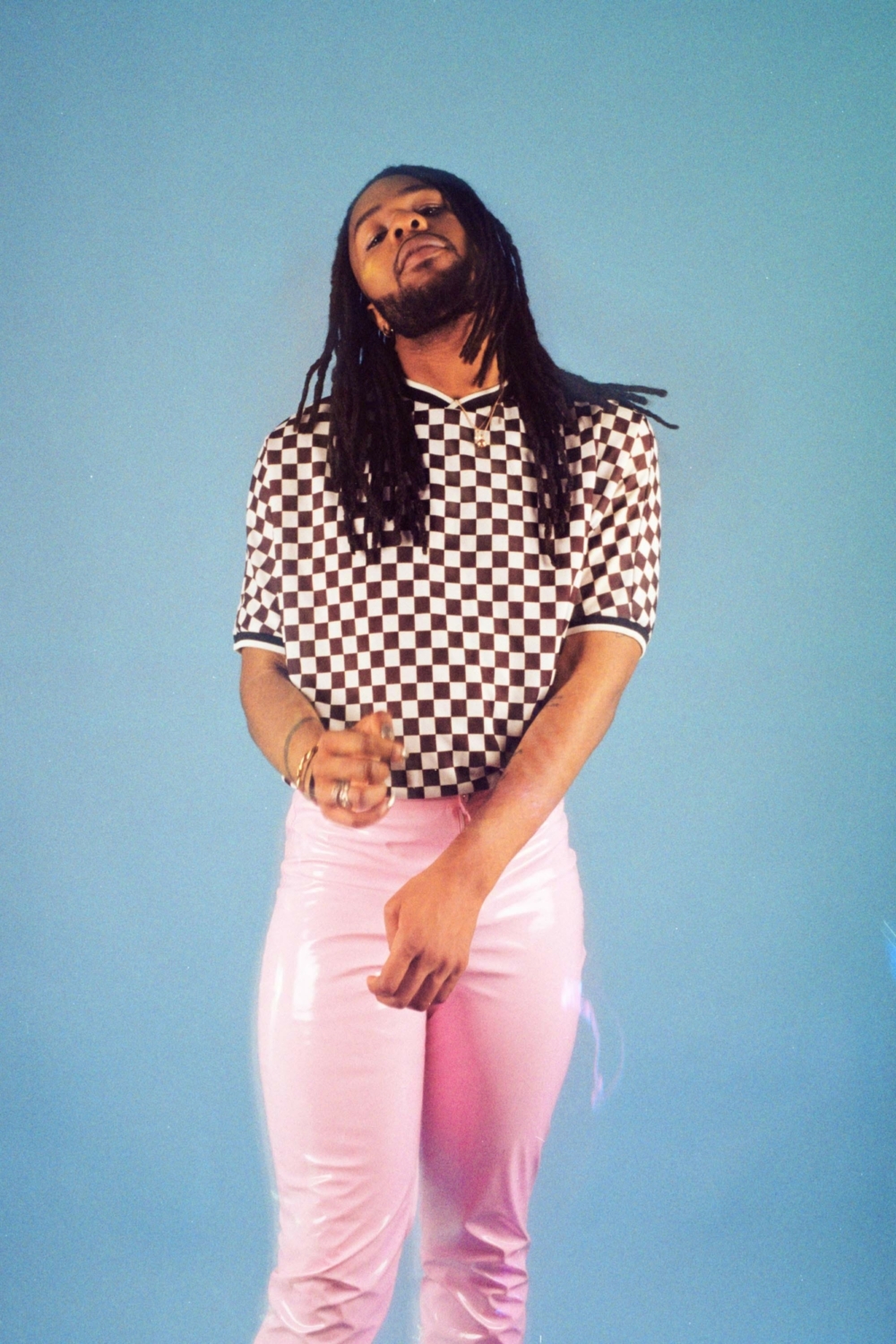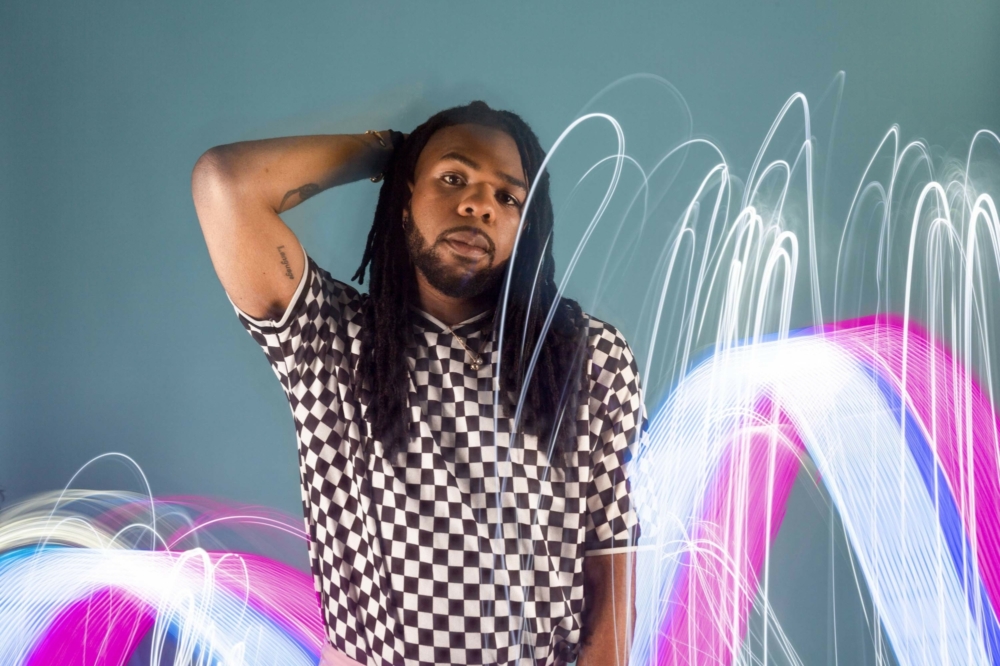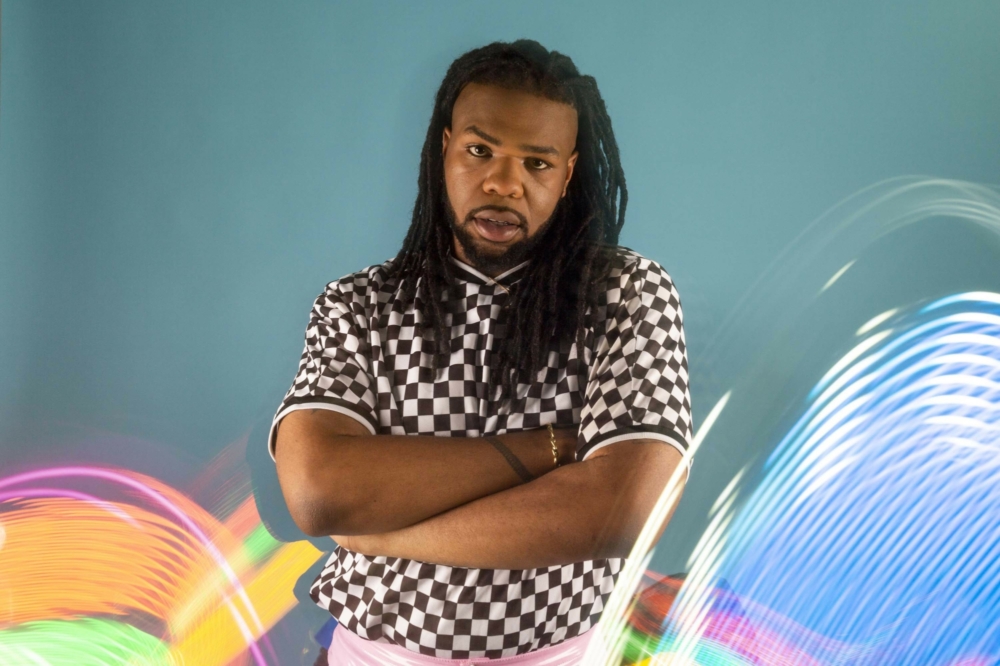 "I know that my purpose is beyond helping someone else write a song and helping them tell their story."
It's a confidence that's been fostered over time. "Me and my friends, we are…" he begins, before pausing. "People think that when you come out, suddenly the next day you're going to become this completely different person. But it develops and it grows in different ways. Your mindset, your approach to your gay… sometimes even when you come out as gay, you still have the shame. The shame of coming across too feminine. And then you edit yourself in certain environments. But then at some point, you can just have an 'Aha!' moment, and realise that actually, I don't need to edit myself anywhere. I guess I've had that switch."
Not many artists release their debut a decade after they started writing commercially successful music. But it's been a road that has allowed MNEK to develop naturally, find his true voice and release it at a time when it can arrive as the truest representation possible.
"I am thankful. I was able to skip a lot," he says of any potential regrets at spending his formative years of life in the spotlight. "I had a job at 14, so I can't really complain. It was like, 'Cool, the second I'm out of school I'm set'. I got to avoid the trauma that comes with being in uni and figuring out what you want to do. Everyone's experiences of uni are different, but the ones that I've heard have been filled with a lot of uncertainty, a lot of debt, and a lot of resentment. I'm glad I got to avoid that. I'm glad I just had a job and was getting on with it and making my money."
"I know I have a different lens on life than a lot of the people I've worked with. That deserves to be shown."
A job it was, sure, but hardly your regular 9-5. As overawed as any teenager would be in his situation, it led Uzo to a self-confessed bad habit of playing down all his achievements. His debut works to rally against this, to not be ashamed of what is a staggering list of achievements for a 23-year-old.
It's best shown on 'Correct', a confident entrance that sees him backing himself all the way. "Show me some respect," he demands over thudding beats. "I wanted to try the exercise of going full hip-hop and going full-on LA state of mind, and being grandiose, talking about all my achievements, and owning it," he says. "I listened back to it and thought that, actually, there's nothing wrong with this, because I'm saying what's happening, and that's something I'm trying to approach life-wise as well. When I'm talking to a guy, I'm scared to talk about what I've done with my day because he'll go 'Ooh fancy, look at you!'. I can only talk about my life, because it's happening and I've earned it."
For a songwriter who's spent so much of his time fostering the narratives of others, there's still a hell of an entrance for him to make himself. Finally, Uzo is fully emerging from the shadow of his famous mates.Or, as he sings on 'Correct', "Everybody's asking why they haven't heard my album yet / I had to go correct."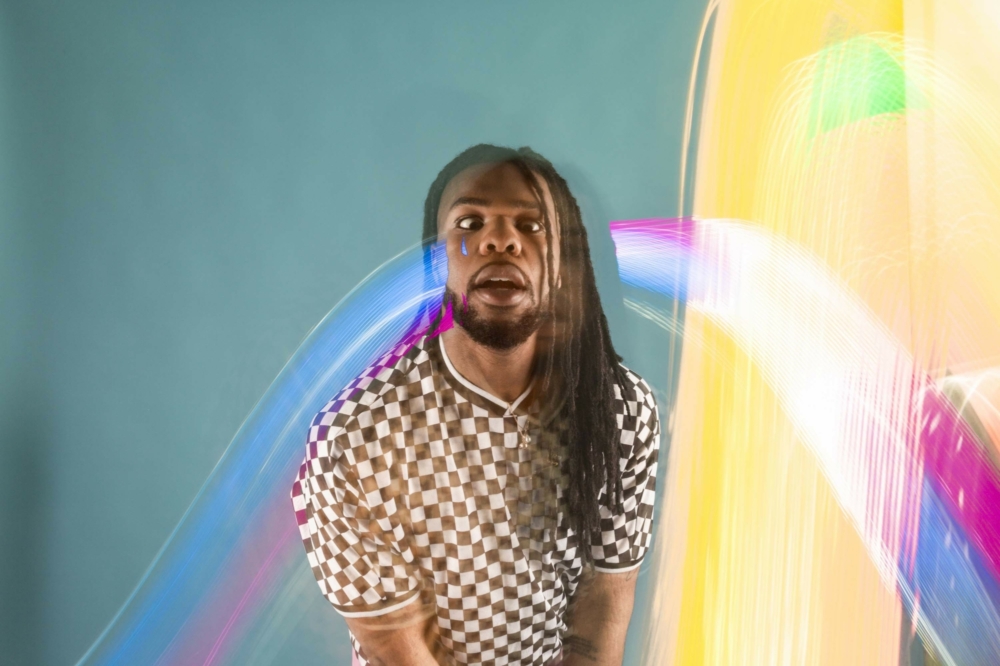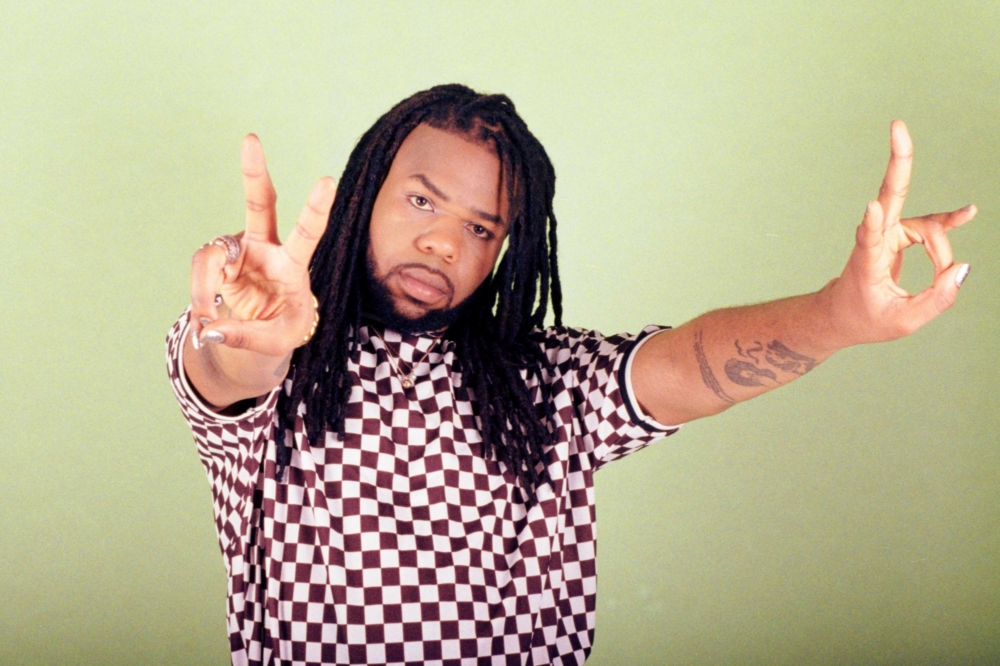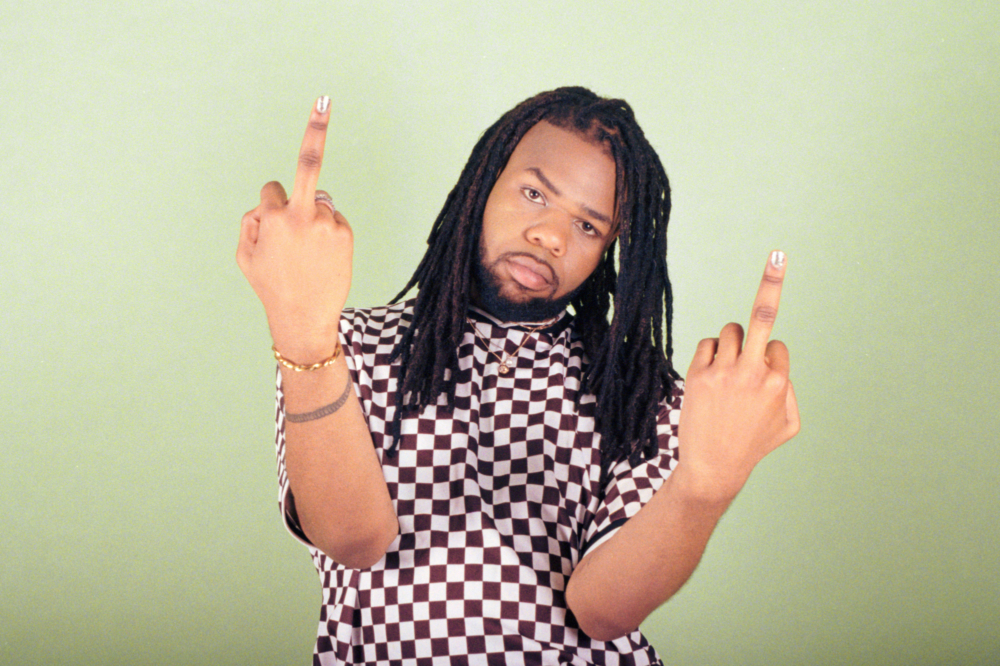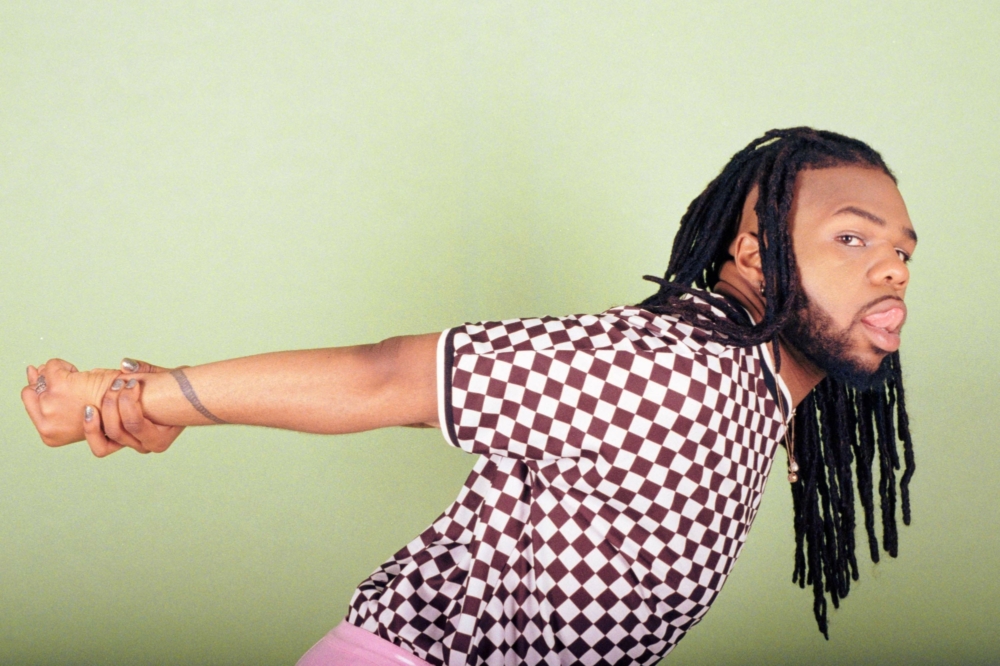 "There were a lot of people that were really inspired by me being myself."
'Yeah… it's not my favourite," he sighs of the constant mentions of said pals. It's the first time he looks back at his past unfavourably. "But at the same time," he continues, "it's exactly what got me here. I love all the work I've done. But I know that my purpose is beyond helping someone else write a song. I want to tell my story, and to be able to be the face of that. I have a different lens on life than a lot of the people I've worked with. That deserves to be shown."
Despite the record arriving a decade in, it still arrives with an acknowledgement that he remains a relative unknown. "The album is about learning," he explains. "It's about me learning what it's like to be a pop star. It's me learning what it's like to be a recording artist. It's everyone's first real chance to learn about me. This is how I articulate myself. This is how I feel. This is everything that I want to say. This is my language."