Festivals
Watch Liam Gallagher storm the stage as The Killers headline Latitude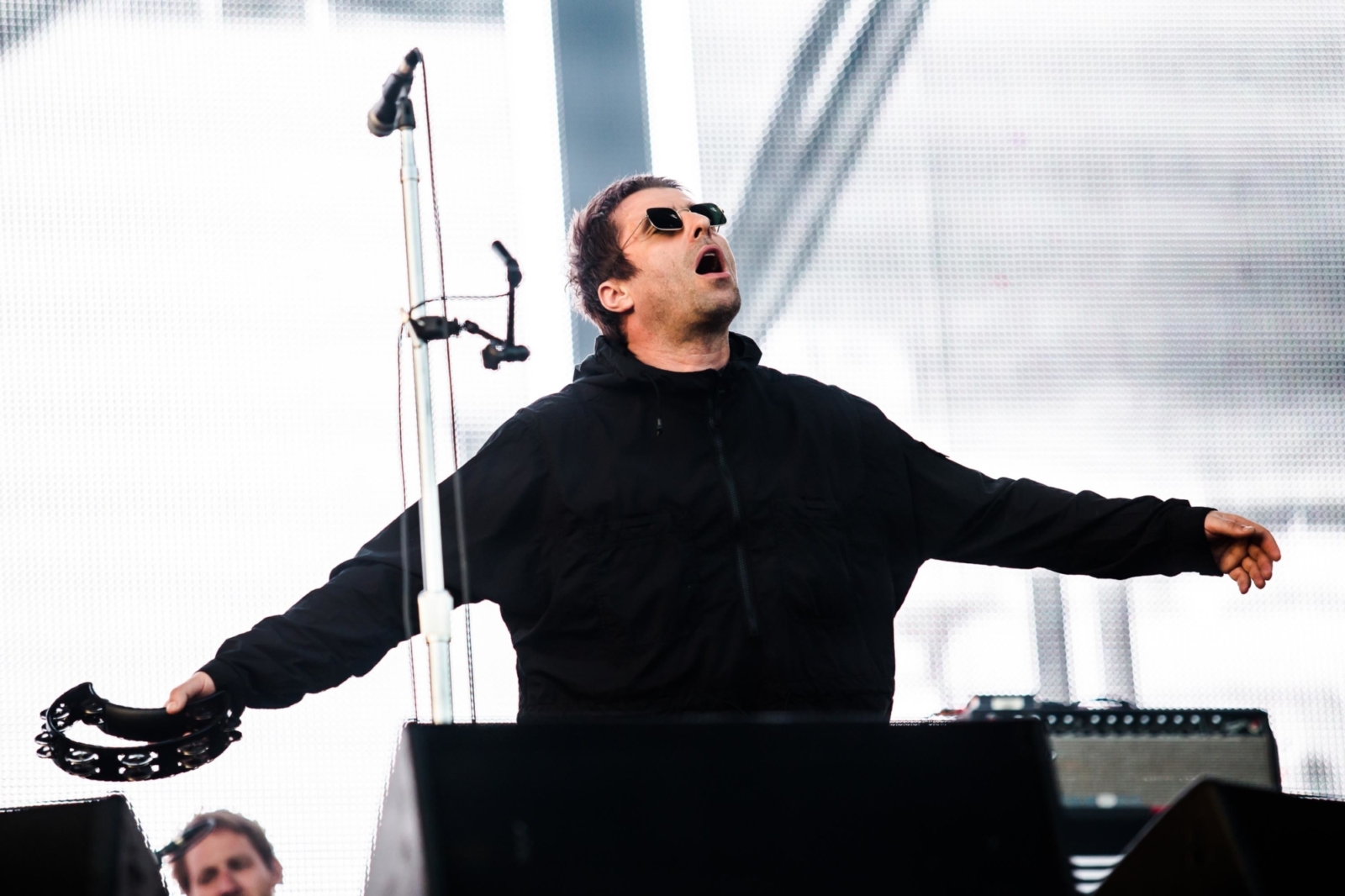 R'KID also played a secret set on the Saturday in Suffolk.
The Killers headlined this year's Latitude on Saturday night (14th July), and were joined by a particularly special guest. Back in March, Liam Gallagher joined Brandon Flowers and co on stage in Brazil, somewhat by accident it seemed, and he repeated the trick again down in Suffolk.
R'KID was playing a secret set on the BBC 6 Music stage at the festival on Saturday afternoon, and then popped up again on stage with The Killers.
Before the band were about to play 'For Reasons Unknown', they gave a fan the opportunity to play drums on the track.
Liam then - obviously, naturally - found his way on stage, knelt down, and said, as NME report, "Unlike some people, proper rock'n'roll stars do their job and get wankered. I don't know the words to nish, man, but thank the Lord he does, so I'm just gonna say hello and leave Brandon to do his thing".
The Killers then went on to play a cover of Oasis b-side 'Acquiesce'. Watch the world's most amicable stage invasion below.