Festivals
Mystery Jets talk their Kaleidoscope set: "A magician never reveals what's behind his curtain"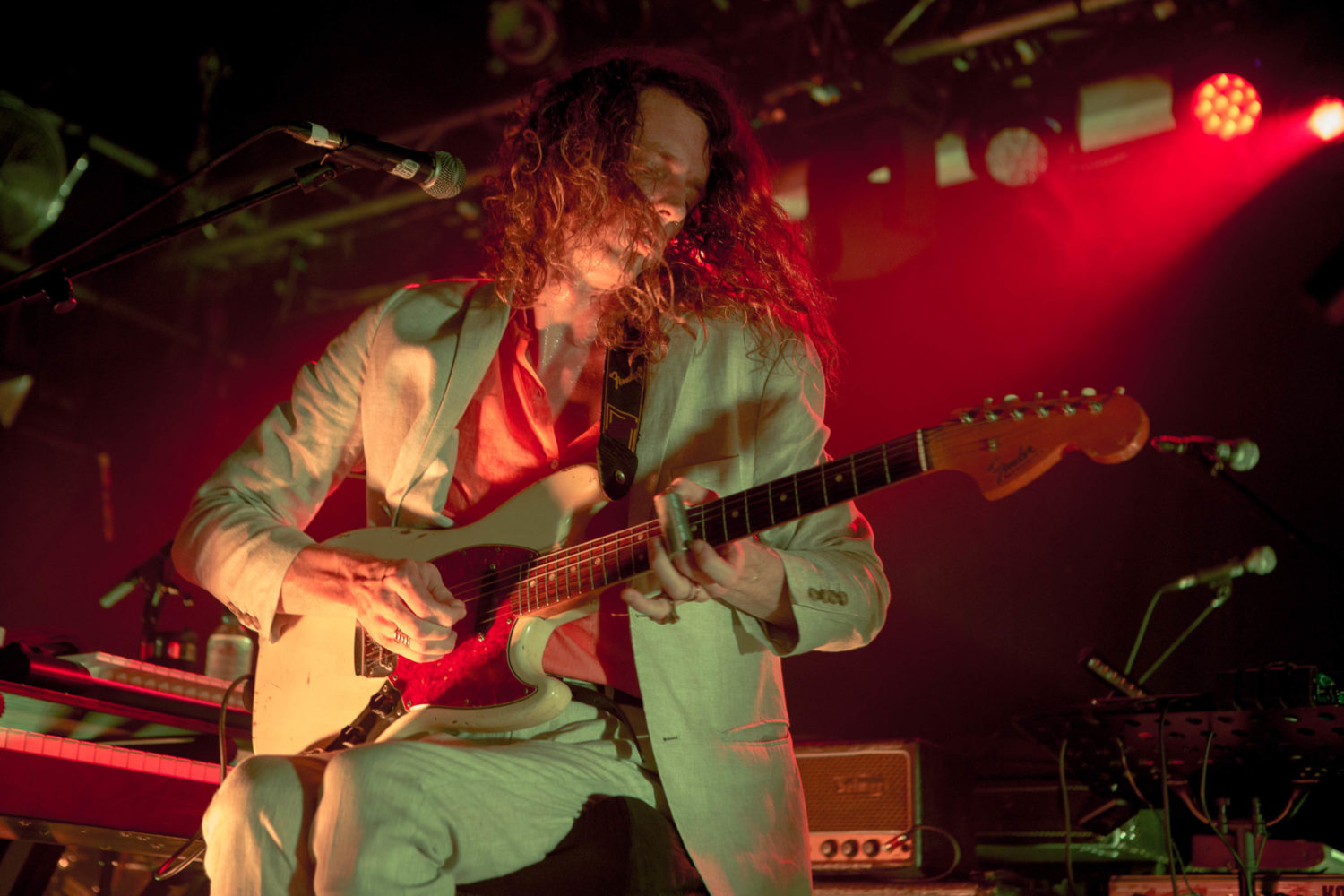 The band are gearing up to play the Alexandra Palace all-dayer this weekend.
A one-dayer at the iconic venue with a view - Alexandra Palace and Park - this year's edition of Kaleidoscope will see acts like headliners The Flaming Lips, Ghostpoet and Mystery Jets paired alongside the London African Gospel Choir performing 'Graceland', words from poet John Cooper Clarke, and DJ sets from Norman Jay and Don Letts. Quite an eclectic mix, if we do say so ourselves.
Ahead of proceedings, we caught up with Blaine Harrison of Mystery Jets, who reveals the band are huge fans of the event's headliners, that they've been working hard on new material, and that some of it - maybe - might get an airing this weekend.
Hello! What's new in the world of Mystery Jets?
We started writing new music at the beginning of 2017, but a sizeable chunk of last year was taken up preparing for playing our first five albums in full for our Jetrospective residency in London. It took an amazing amount of work to put on but in return we were blessed with the most heartwarming feedback from our fans, and a very visceral reminder of all the musical worlds we've travelled to as a band over the past 12 or 13 years.
Writing this record I've found myself looking completely outside the realm of my own reality and at what's going on in the world around us all. It's got a bit of a bite to it, I'll you that much.
After playing your Jetrospective shows last year, have you rediscovered old songs you'd long assumed you were sick of playing?
Absolutely - across the weeks of rehearsals we were reacquainted with a lot of material we had neglected over the years, some of it still sounded so fresh and caught us totally off guard. There are sounds on some of our early records that we just weren't technically evolved enough to recreate live at the time, which is why our early shows were so chaotic. We learned a huge amount producing 'Curve…' ourselves - both technically and also in how to say more by doing less. A lot less.
I can see the seeds for some of our new songs as far back as 'Making Dens'-era album tracks. That's not to say this record is going to be a throwback to then at all, but there are ambitions you have as a kid that can take you years to realise.
You're playing Kaleidoscope alongside The Flaming Lips - are you fans of theirs?
We're huge fans. 'The Soft Bulletin' has gotten a few of us through hard times at different points over the years. It's such a huge testament to their vision that they have become this global cultural experience without the support of mainstream radio or huge marketing budgets. Their songs touch this very intimate place inside you, which creates this incredibly personal connection- but then you see the show and its it's just this whole other thing. It's so all encompassing and unifies everyone in a way that few artists have succeeded in doing for long stretches in time. It's just so out there that it really shouldn't work. I can't wait to play together.
…and will there be any new material alongside those old favourites at your summer festival spots?
We're actually discussing setlist ideas as we speak. The new songs are very much of a family but that's not to say one or two of them couldn't charm their way into the summer set. But then something would have to go and that's always the tricky bit so we usually end up rotating things until they find they're home in the show. 'Someone Purer' for example, only really found its home when we started putting it at the start of an encore, or 'Serotonin' as track two…but I shouldn't really say any more. A magician never reveals what's behind his curtain.
Mystery Jets play Kaleidoscope on 21st July at Alexandra Palace. Head here for more information and to buy tickets.

Get your copy of the latest issue