Watch
Watch Another Sky's disturbing, intense video for 'Avalanche'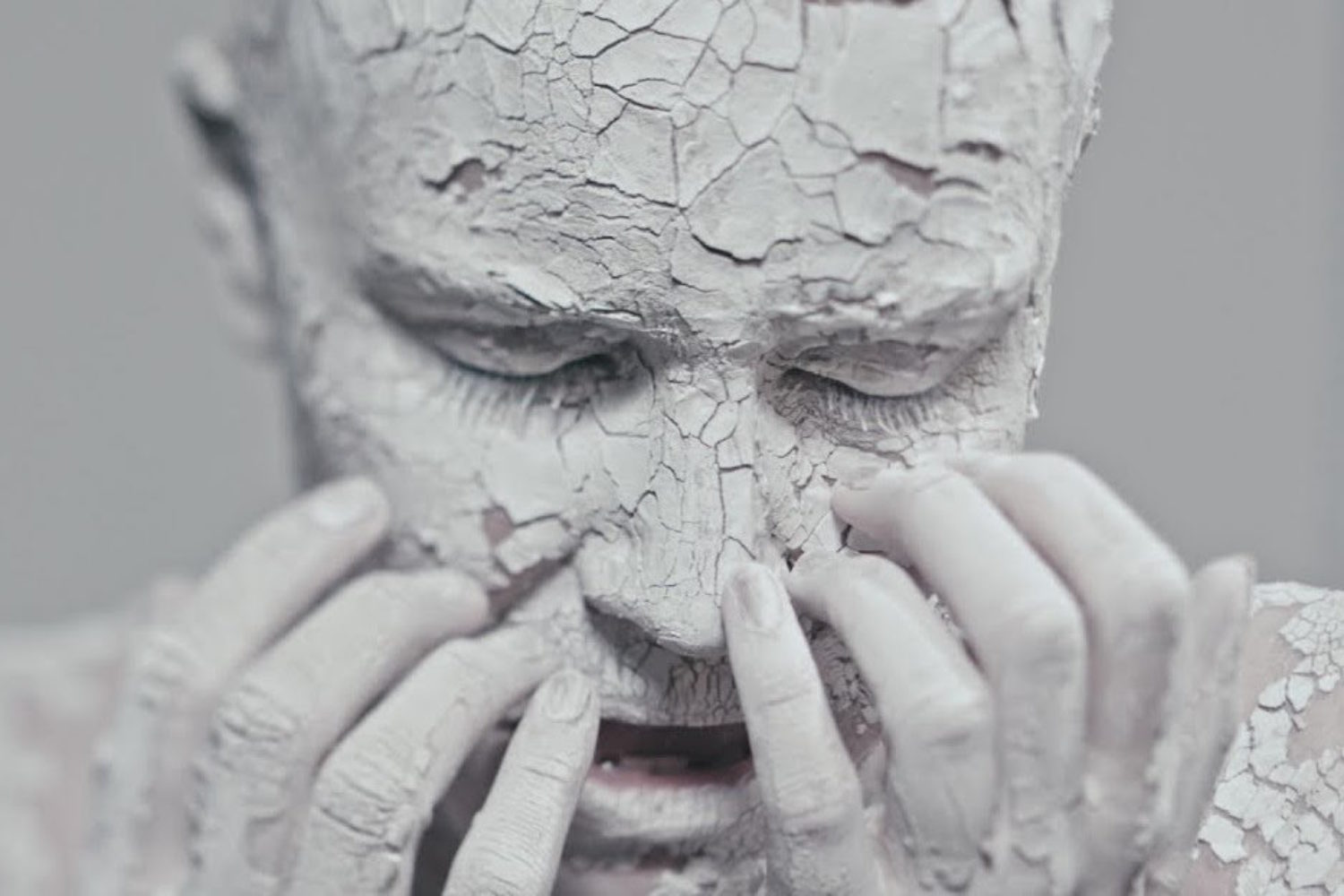 The Fiction signings' new video sees vocalist Catrin Vincent baring her soul.
Fiction signings Another Sky presented their brilliantly creepy, incessant new single 'Avalanche' last month, and have now shared its equally intense new video.
The clip sees vocalist Catrin Vincent baring her soul, white paint peeling off her head like the world's creepiest statue. It fits impeccably with the track's wonderfully weird, left-of-centre pop.
"Avalanche speaks of the toxic masculinity that bleeds into every other form of oppression," she says of the song, "that causes white men with badges to shoot black men without, that causes women to live their lives in fear, that causes men themselves to live in fear."
Director Alex Nicholson adds: "When I first heard the song, I was blown away. It was clearly something entirely personal to Catrin and so I wanted to create a film that showcased her and the emotional message of the song.
"I generally try to strip things back to its rawest form and when Catrin agreed (and was even proud) to go 'warts and all' I knew the song and the visuals would connect. Catrin and the band are new and brilliant talents, I couldn't have asked for a better performance or track to bring to life. Look out for these guys, they are going to be everywhere soon."
Watch the video below.

Get your copy of the latest issue