Festivals:
Someone threw a fish at Liam Gallagher on stage, plus the best of the rest from Day Four of Benicassim
Wolf Alice, Parquet Courts and Shame also had a slightly more normal time of it.
It's approximately 1am on the last day of Benicassim, and just as Liam Gallagher is about to kick into 'Cigarettes and Alcohol' there's a problem. "Which dickhead threw the fish here, then?" questions the frontman. "Stinky smelly fish, man. Listen man, I ain't that fucking bad, don't be throwing fish. I've seen a lot worse than this shit. I can't be singing while there's a fish there." Cue a security guard who nonchalantly wanders on stage and removes the offending item.
Yep, if there's ever been a more surreal way to end a festival, then we're yet to see it. We have questions: Did the person stash the fish all day in preparation? Are we talking a bit of cod thrown out of a sandwich in excitement or like, a full blown trout? How exactly do you throw a fish with that much velocity over the, let's face it, quite large barrier and photo pit? Either way, it has happened. Fishgate is upon us. Maybe it's because, after a weekend of good sound and hefty volume, the noise levels for LG's set are bizarrely low; like a harrowing throwback to Finsbury Park, get past the first section of the crowd and you can hear yourself chatter at normal volume with ease.
Still, even despite noise levels, tonight's set is massive enough to run by on sing-alongs alone. You don't even really need speakers when you're dishing up nine Oasis songs in just over an hour, you just need people – and gauging from the high concentration of Brits roaring their lungs out, the concentration of people isn't a problem here tonight.
Probably unsurprisingly, it's Madness who also benefit the most from sheer crowd exuberance. Even though most of the audience here are young enough to still have been but glints in the milkman's eye at the point when these songs were first released, 'Baggy Trousers', 'It Must Be Love' et al receive some of the most rousing choruses of the entire weekend.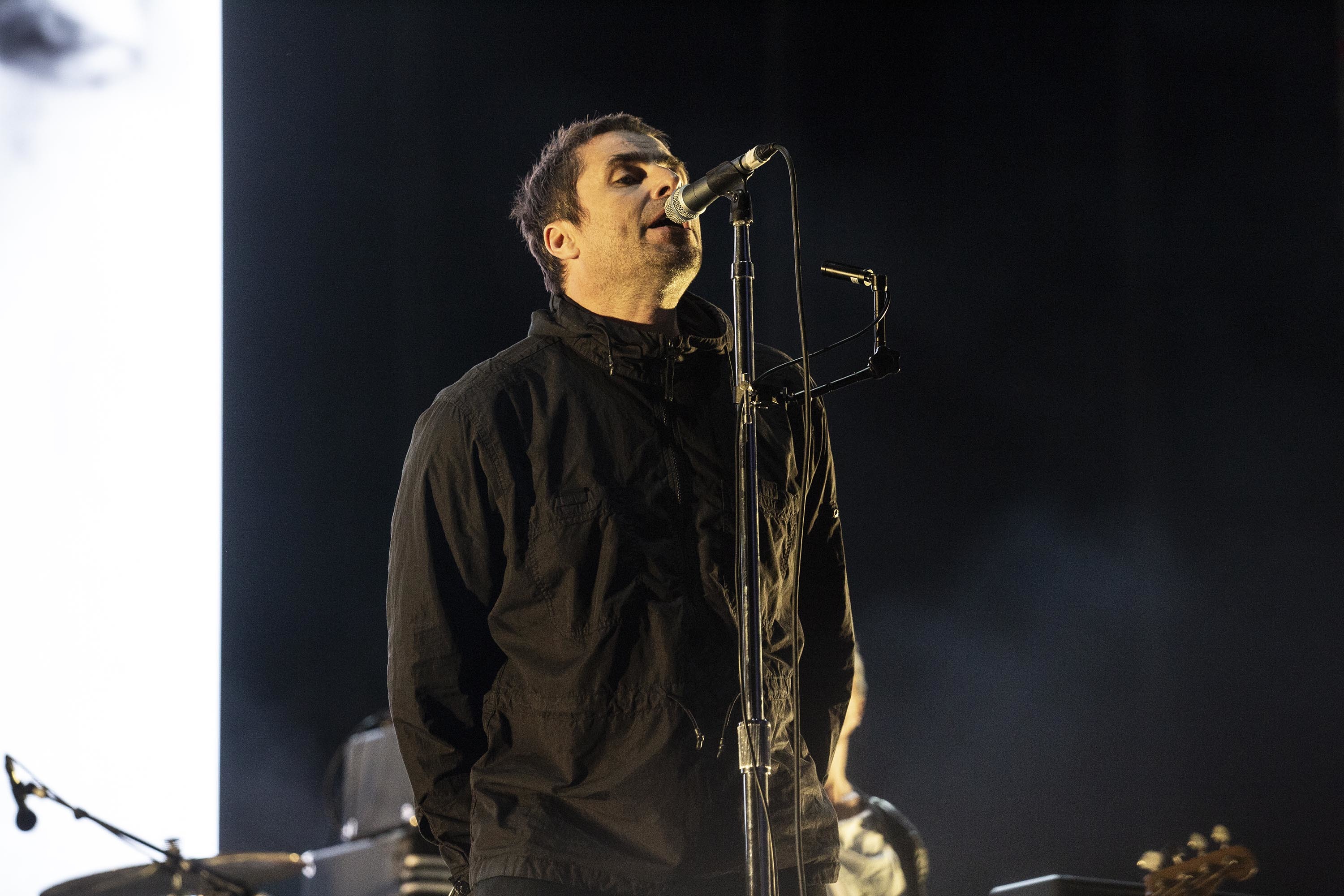 It means that, at the start, Wolf Alice are given a frustratingly raw deal over on the second stage. But as everyone legs it over from Suggs and co, it doesn't take long for their set to fill up appropriately. Maybe it's the challenge of winning people over slightly more than usual, maybe it's the excitement of being on (by their standards) a smaller stage, but the quartet are on absolute fire today. There's an aggression and looseness to 'Space and Time' and 'Moaning Lisa Smile' that rips from the stage, singer Ellie Rowsell on her ballsiest form. After 'Bros', bassist Theo Ellis declares tonight "officially my favourite gig we've ever had" while Joff Oddie spends 'Fluffy' aiming his guitar like a gun into the crowd and pinging off notes like bullets. It ends in an enormous circle pit for 'Giant Peach', crowd and band on an equal high. No amount of Madness can stop this lot.
Parquet Courts might have the more niche appeal when up against the radio juggernaut that is Bastille on the main stage, but they've also got a little secret up their sleeves; far away from the slightly holier-than-thou, often prickly atmosphere the Brooklynites would create several years ago, with new LP 'Wide Awake!' in tow their new show is basically one big party. Kicking off with the cathartic punch of 'Total Football', it's a near-perfect set, drawing heavily from said record and cherry-picking the most fun, crowd-pleasing bits of their back catalogue ('Dust', 'Master of My Craft', 'Borrowed Time') by way of compliment. 'Almost Had To Start A Fight/ In And Out Of Patience' maintain the band's way with a juddering structure, but deliver them in high energy fashion, while on 'Wide Awake''s title track, co-vocalist Austin Brown takes the mic and begins casually flossing to his vocal. It is Parquet Courts at their best; still whip-smart, still with a twinkle in their eye but letting everyone else in on the joke too.
After a Freak Storm!! (read: a bit of rain) earlier that afternoon means that a couple of sets are forced to switch around, it's left to Shame – moved from their early evening main stage slot to 2.30am on the second stage – to close out the evening. It's a lucky gift from the weather gods really, as the band's prowling post punk is far more suited to the darkness than blistering sun. And sure, it might not go down as one of the quintet's Big Moments – realistically, everyone on site is far too knackered by this point to entertain that level of energy – but even a normal Shame show is better than the efforts of most. 'One Rizla' soars, 'Lampoon' rattles by and a final 'Gold Hole' sees singer Charlie Steen launching himself over into the crowd to roar its final chorus. A suitably air-punching end to a weekend that's seen their fair share of them.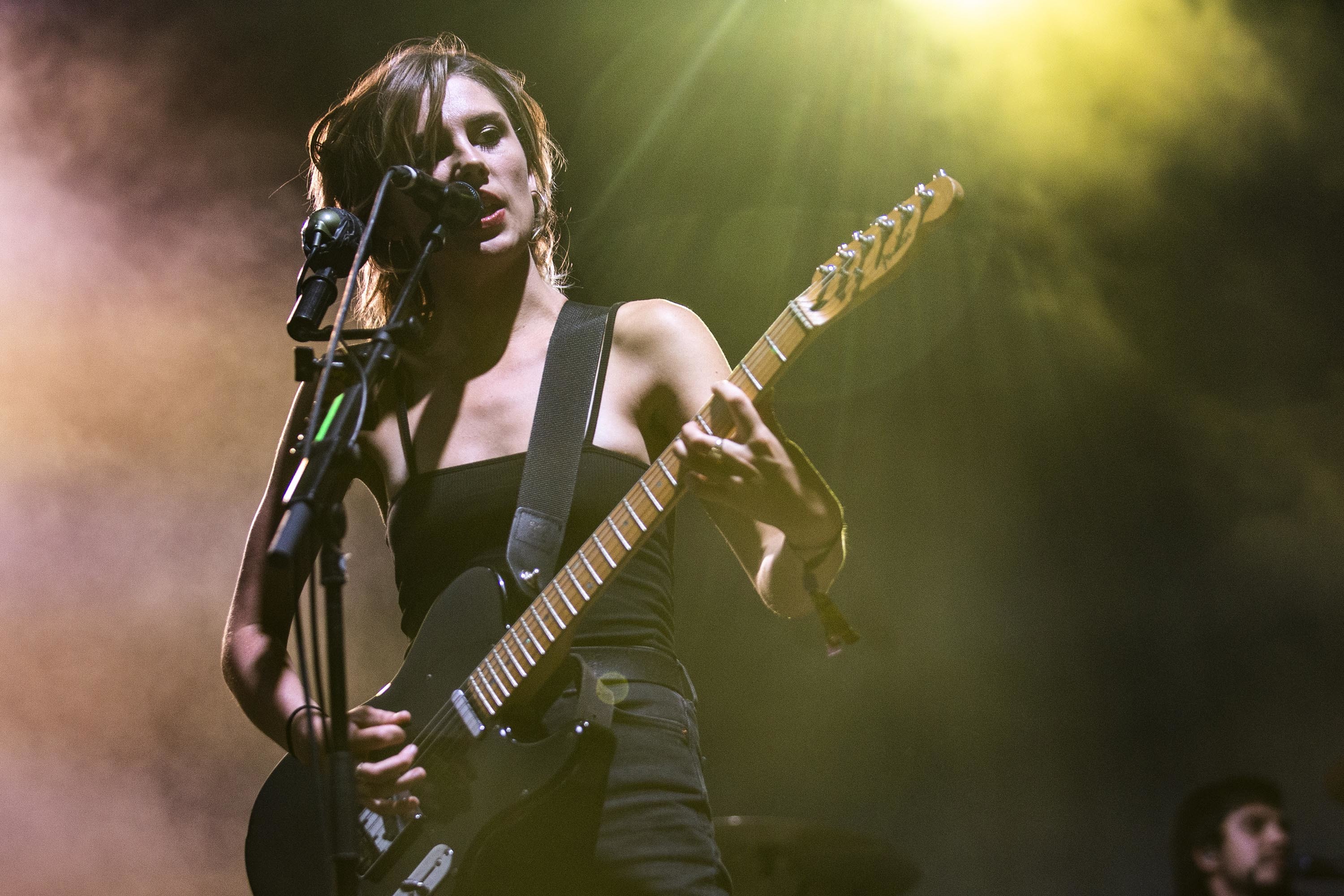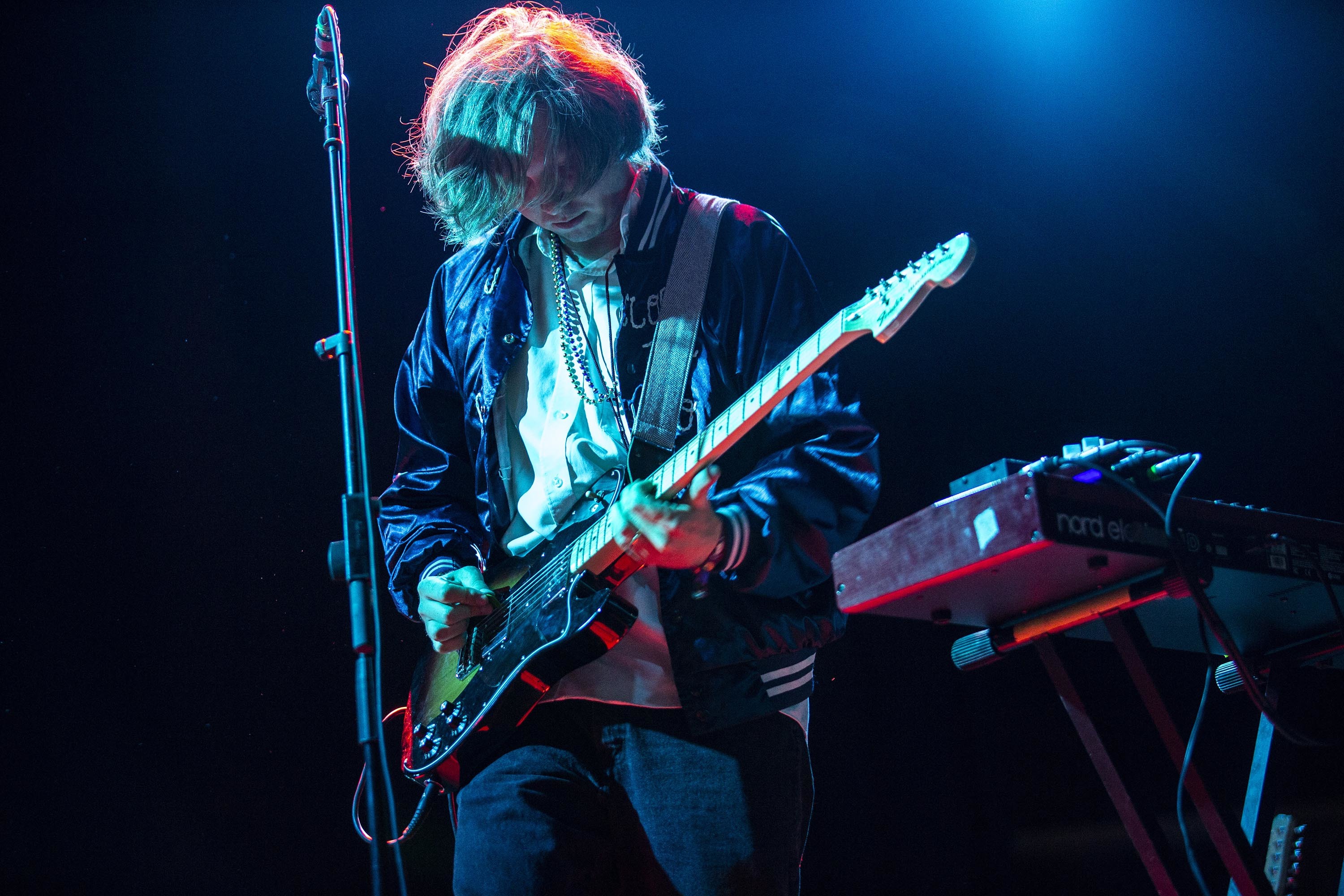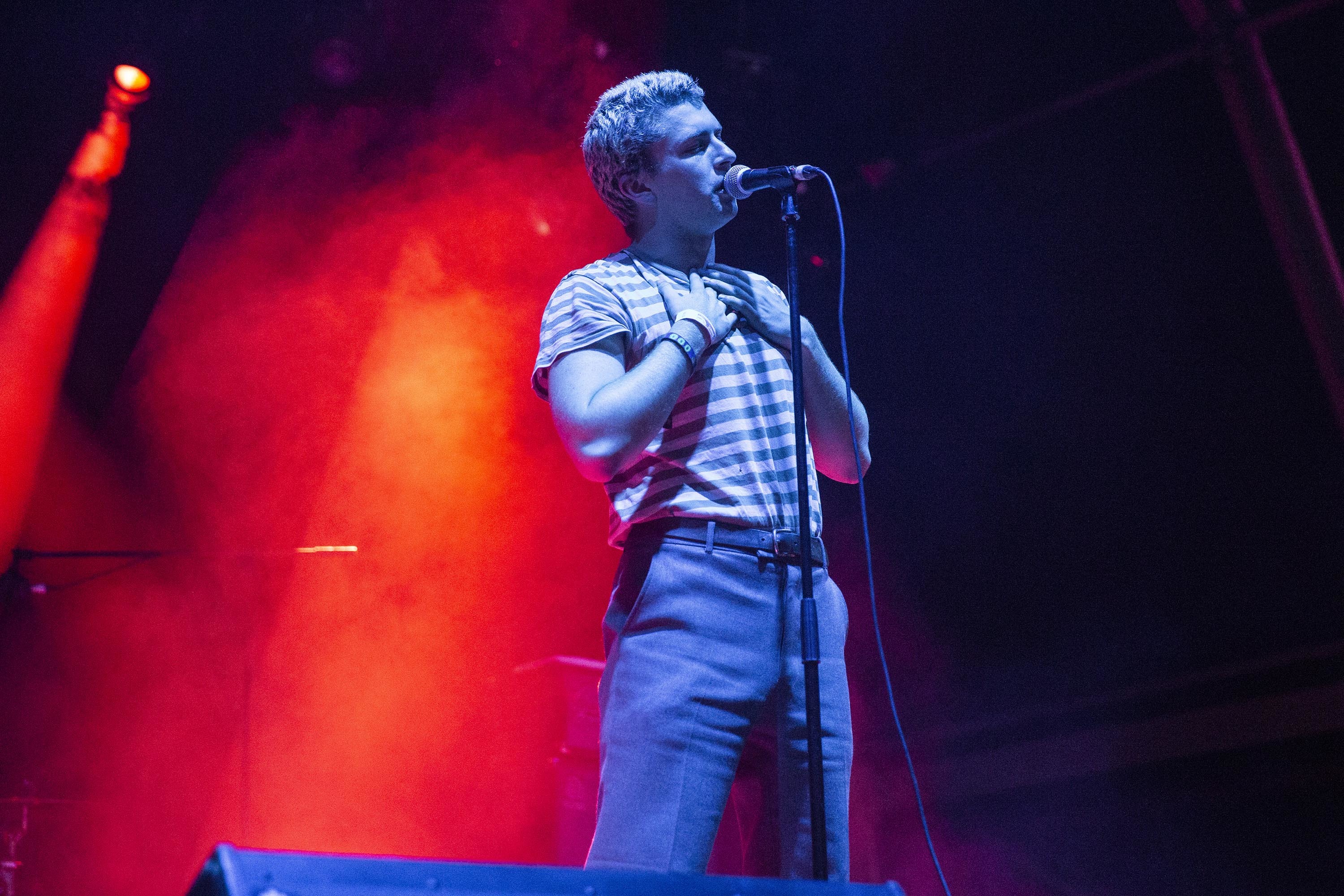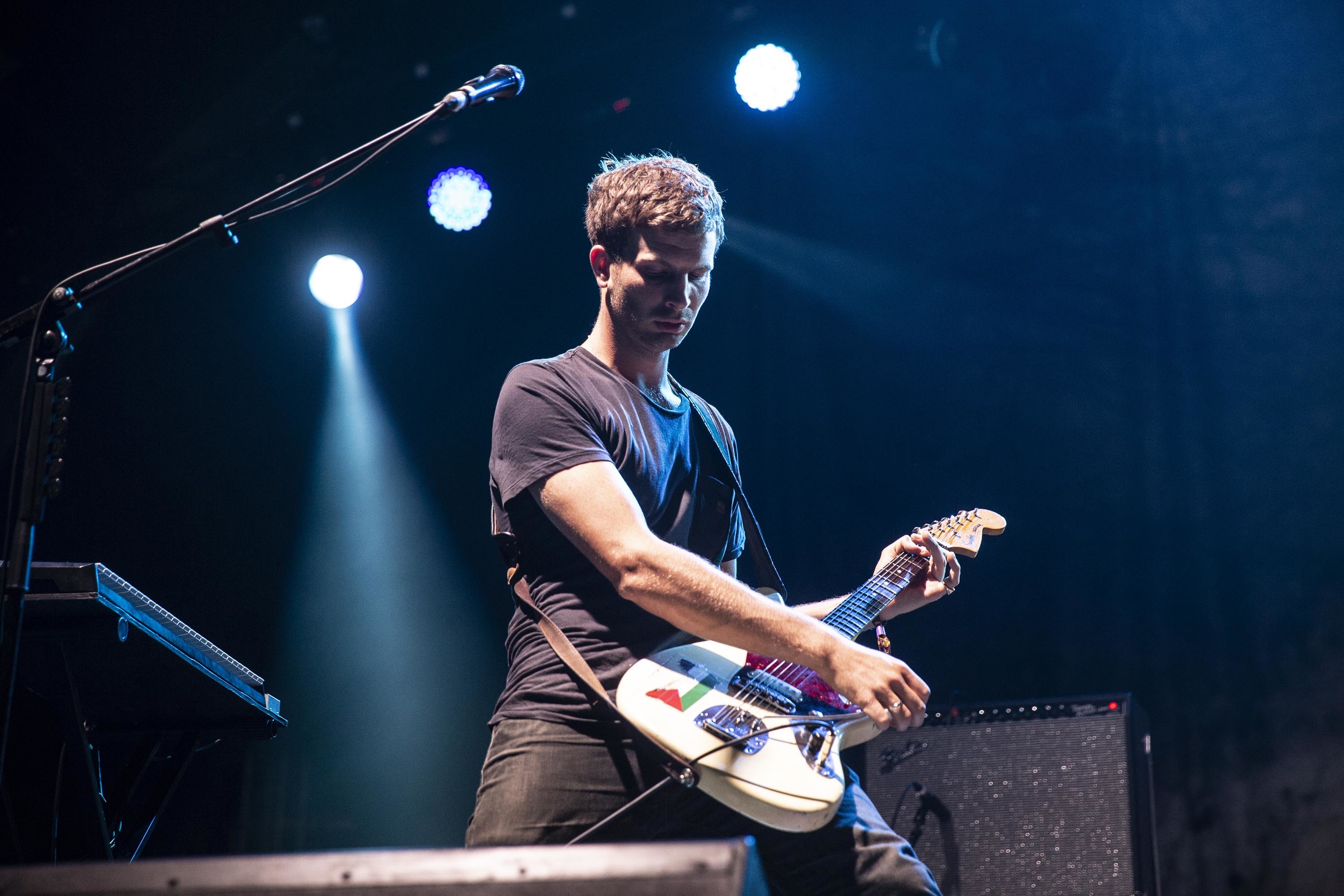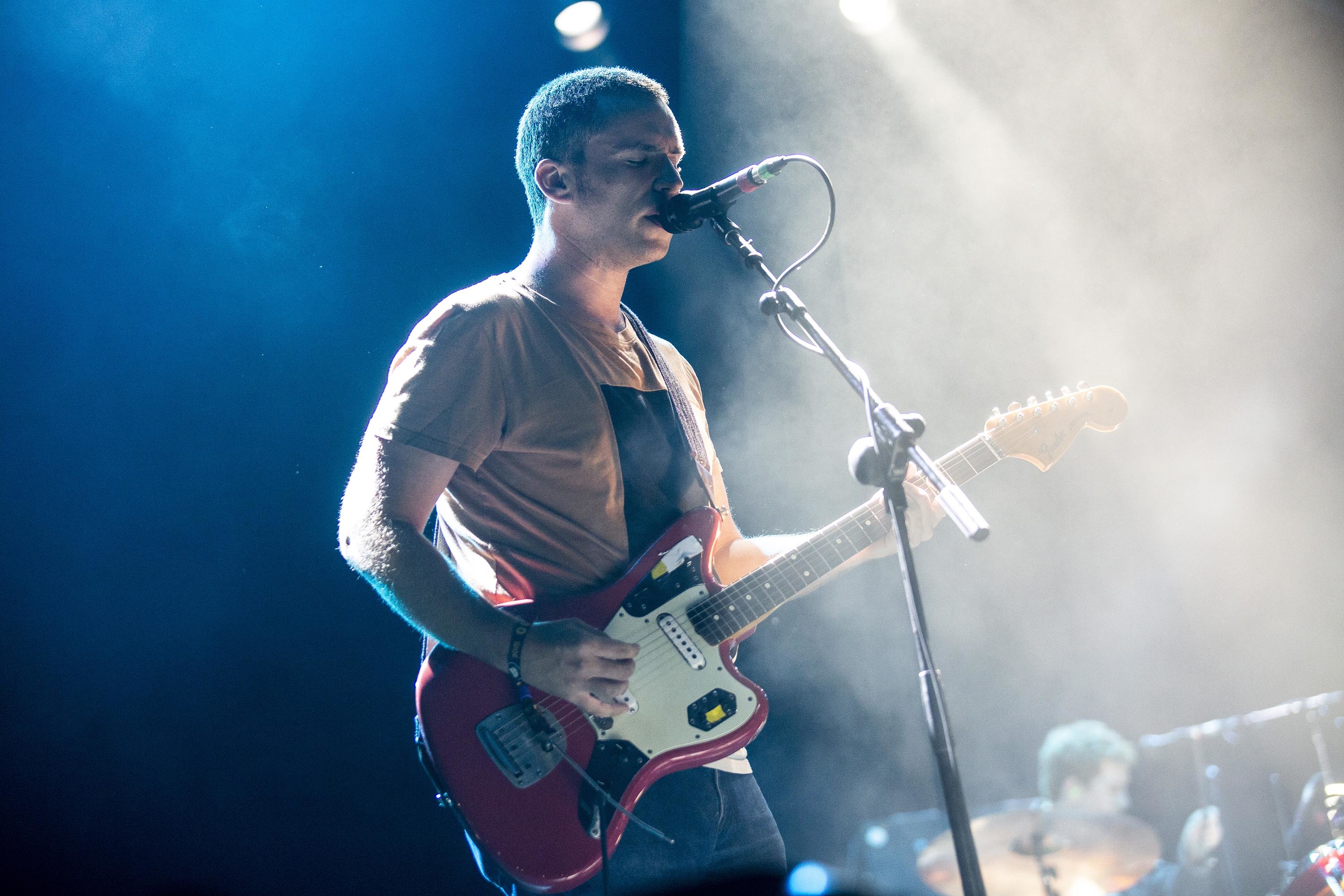 Get your copy of the latest issue