Watch
Doe announce second album 'Grow into It' with huge first single 'Heated'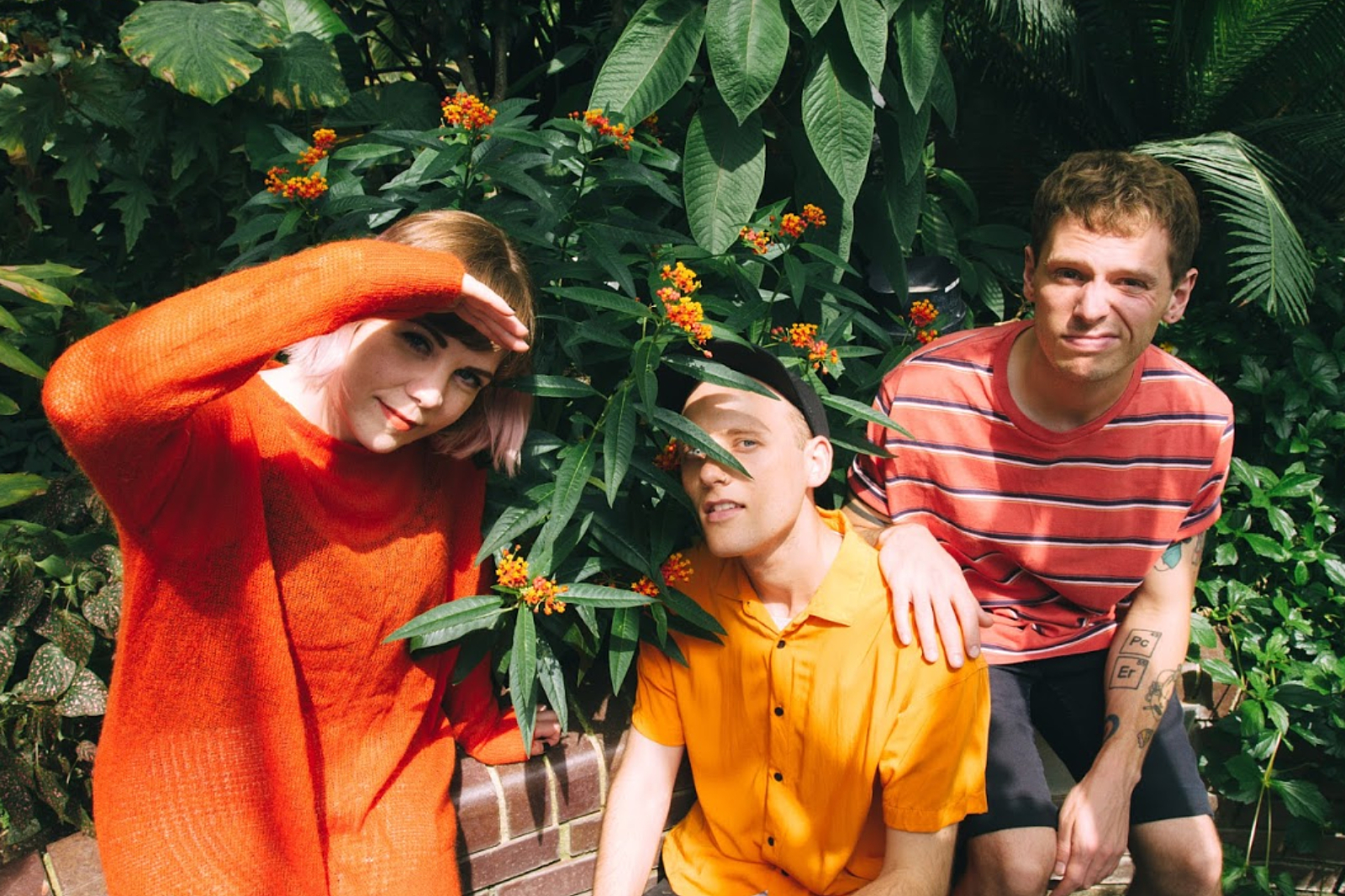 The record is set to come out in September via Big Scary Monsters and Topshelf Records.
London trio Doe are back with details of a new album! 'Grow into It' follows 2016's 'Some Things Last Longer Than You' and comes out on 28th September via Big Scary Monsters in the UK and Europe, and Topshelf Records across the pond.
Along with the announcement of the record, we're pleased to share the brand new video for the album's first single, the fuzzy, urgent 'Heated'.
"'Grow into It' is an album about the ageing process and growth" explains singer and guitarist Nicola Leel.
"Lyrically, I wanted to write an album about getting older that was an antithesis of the overdone trope of male bands singing about rejecting adulthood and wanting to stay young and get wasted with their friends forever. Instead, Grow into It is about finding light and freedom in age and finding autonomy in death.
"Vivid body imagery is a recurring lyrical theme, not only to evoke ideas of physical change / deterioration, but as a metaphor for the development and deterioration of personal relationships as you grow and gain perspective.
The subject matter across the songs ranges from deciding you're not going to accommodate others at your own personal expense anymore (Labour like I Do, Team Spirit), to realising your favourite author is a bit shit at writing women (Even Fiction)."
View the tracklisting for 'Grow into It', the band's tour dates - which include UK dates in support of Speedy Ortiz - and watch the 'Heated' video below.
01 My Friends
02 Labour like I Do
03 One at a Time
04 Team Spirit
05 But It All Looks the Same
06 Heated
07 Motivates Me
08 Even Fiction
09 Cathy
10 Here in the Dirt
SEPTEMBER
01 London, Big Scary Monsters Big Day Out
OCTOBER
17 London, The Garage*
19 Leeds, Belgrave Music Hall*
20 Birmingham, Hare & Hounds*
22 Glasgow, Stereo*
23 Manchester, Now Wave Venue*
24 Brighton, Patterns*
25 Bristol, Louisiana*
28 Gainesville, The FEST
* with Speedy Ortiz