Interview
Nadine Shah on her Hyundai Mercury Prize nomination: "I'm glad that we're here"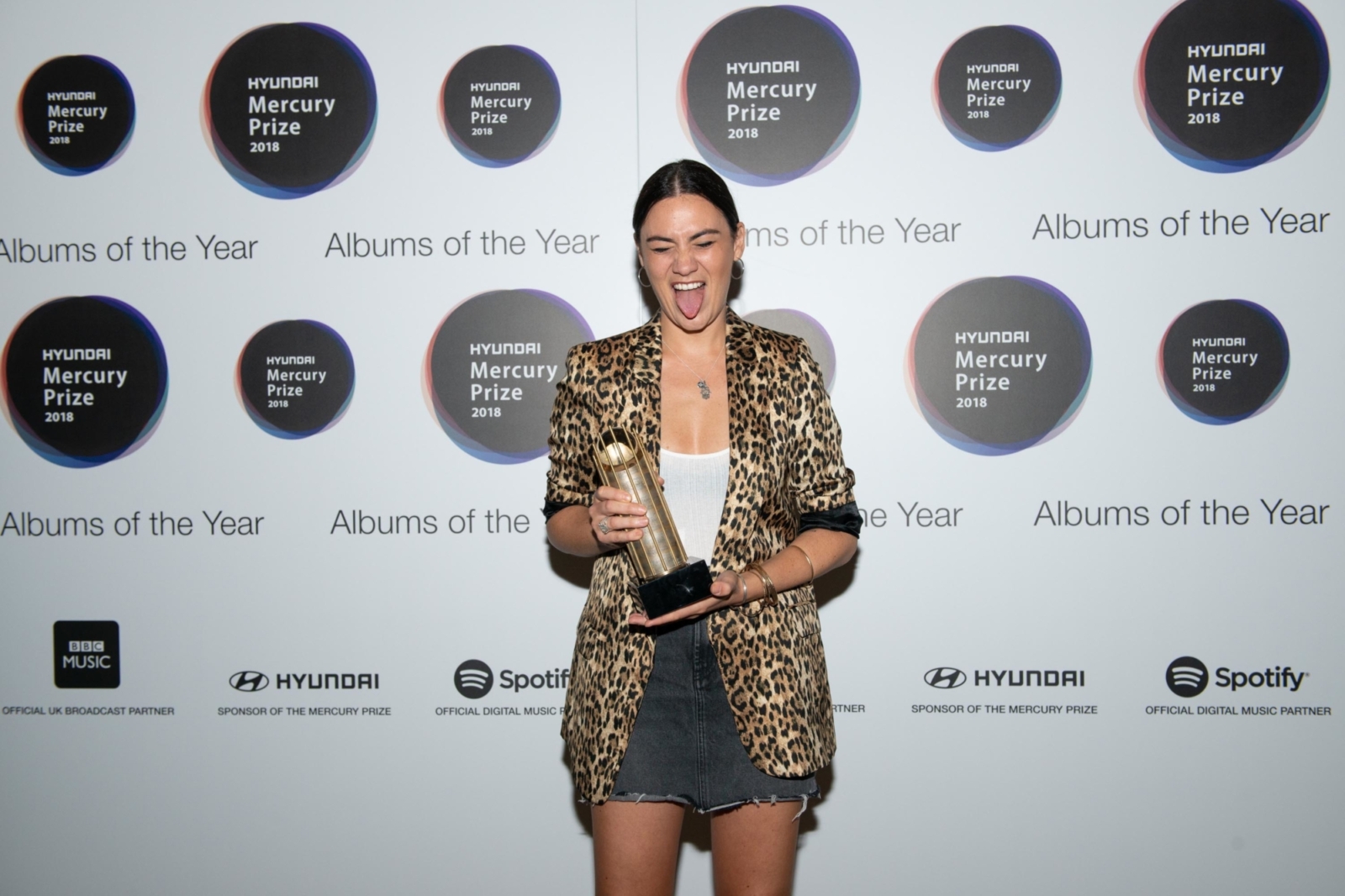 She also assures us that the Mercury Prize would be her Mastermind subject…
Earlier today, the list of albums shortlisted for the 2018 Hyundai Mercury Prize was revealed and in amongst the albums was the vitally important third record from Nadine Shah.
"It's weird! It's really weird!" she says, greeting us on the red carpet after being told the news. "For many reasons… I've been such a huge fan of this particular award for years. I mean, I know a lot of trivia… If I was to go on Mastermind, it would be my specialist subject." Now, that's what we like to hear! "I guess when you've revered something so highly for such a long time, and dreamt about it, which sounds very cheesy but is very true… I've practiced my acceptance speech in the mirror for years! I love it so much - I remember, when M People won over Blur, throwing things at the telly. It's always a controversial award and it gets people talking about music, so it's real honour to be. Not a bit of it is lost on me. I'm really grateful."
Unsurprisingly right now, more and more albums are dealing with political themes; on Nadine's third album 'Holiday Destination' - an album which sees her exploring her identity as a second-generation immigrant, while delving into our refugee crisis - the political very much becomes the personal. It must, then, feel even more validating to have gained such positive attention for this record?
"I didn't expect this album to do that because of the political rhetoric that's present," she explains. "I thought it would really divide audiences and that maybe I'd lose people who we'd accumulated on the second album, as that was a bit more mainstream, and upbeat. I really wasn't sure what this album was gonna do, but it's properly restored my faith in humanity. There is a political rhetoric present and I feel like there are a few albums that are doing that at the minute - many of them aren't on this list - but I'm really glad that ours is. Not in a vanity way, because I honestly think that artists need to start documenting the times that we live in, and a lot of people are very angry and need musicians to voice that anger for them.
"There have been so many political albums coming out recently," she continues, referencing both Shame and IDLES' recent debuts, "and so many younger people getting engaged in politics, but I'm glad that we're here. I'm glad, as a Muslim woman, that I'm on this list. Someone said to me earlier on, you're gonna get loads more exposure from this. For me, that's not important to me personally, but if this means that young South Asian women are gonna see another South Asian woman on stage and think, 'I could be that', then that's my job done. I need to make sure that they start picking up instruments and become musicians, because I need them."
"If this means that young South Asian women are gonna see another South Asian woman on stage and think, 'I could be that', then that's my job done."
— Nadine Shah
'Holiday Destination' hasn't just received critical acclaim either; her audiences are connecting to it, too. "The response has been beautiful. We made the music sonically upbeat because I want you to leave a room dancing, and feeling inspired and have your [sense of] political activism recharged. It feels like that's what been happening, and people have been really positive," she adds, "I'm still shaking!"
So, if she's not set to win, who would she pick to get the coveted prize? "I really like Lily Allen's work at the minute and I love the fact that she's speaking, so candidly, about being mother, and trying to be a perfect one, and how impossible that is. Maybe for that reason, and seeing how her album has resonated with my friends who are mothers, I'd picked Lily Allen."
Brought to you as part of our media partnership with Hyundai.
Watch performances from the shortlisted artists on BBC Four at 10pm on 23rd September.
£7.00
Buy Now