Interview
Wolf Alice talk second Mercury Prize nomination and backing Arctic Monkeys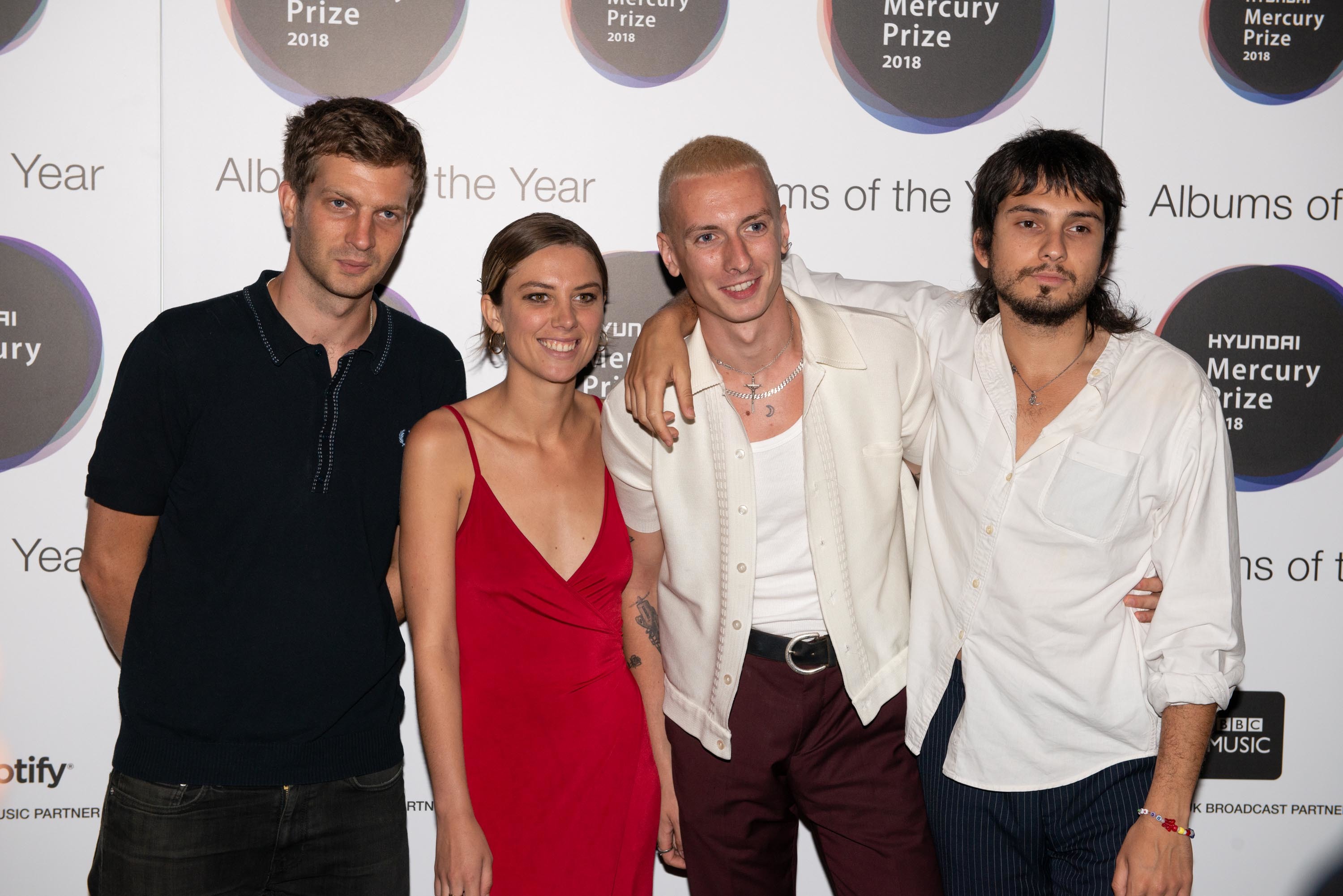 The band have got their second nod in two albums for 'Visions Of A Life'!
Wolf Alice have gained their second Mercury Prize nomination in the space of two albums for last year's 'Visions Of A Life'.
Speaking on the red carpet following this morning's announcement of the nominations - which also include Jorja Smith, Novelist, Arctic Monkeys and more - the band revealed their delight at getting the Mercury nod for the second time.
"We feel amazing, I can't believe it," Theo Ellis tells us. "It's weird… you never thought it'd happen to you when it happened the first time, and then you definitely think you've ticked off your life goal, so we're buzzing to be here again."
"I don't really know what a 'Mercury' band is anymore," vocalist Ellie Rowsell muses, on the idea that the band sit a little left of the prize's usual taste. "If it's a celebration of British music and the album as an art form, then yeah, I do see us here!"
"I think the Arctic Monkeys could win it," Theo says of where his bets are going for the September ceremony. "I really king the King Krule record… it's really hard to tell based on that list.
Re-visit the DIY review of 'Visions Of A Life'.
Photo: Patrick Gunning
Brought to you as part of our media partnership with Hyundai.