Watch
Mumford & Sons cover Radiohead with Phoebe Bridgers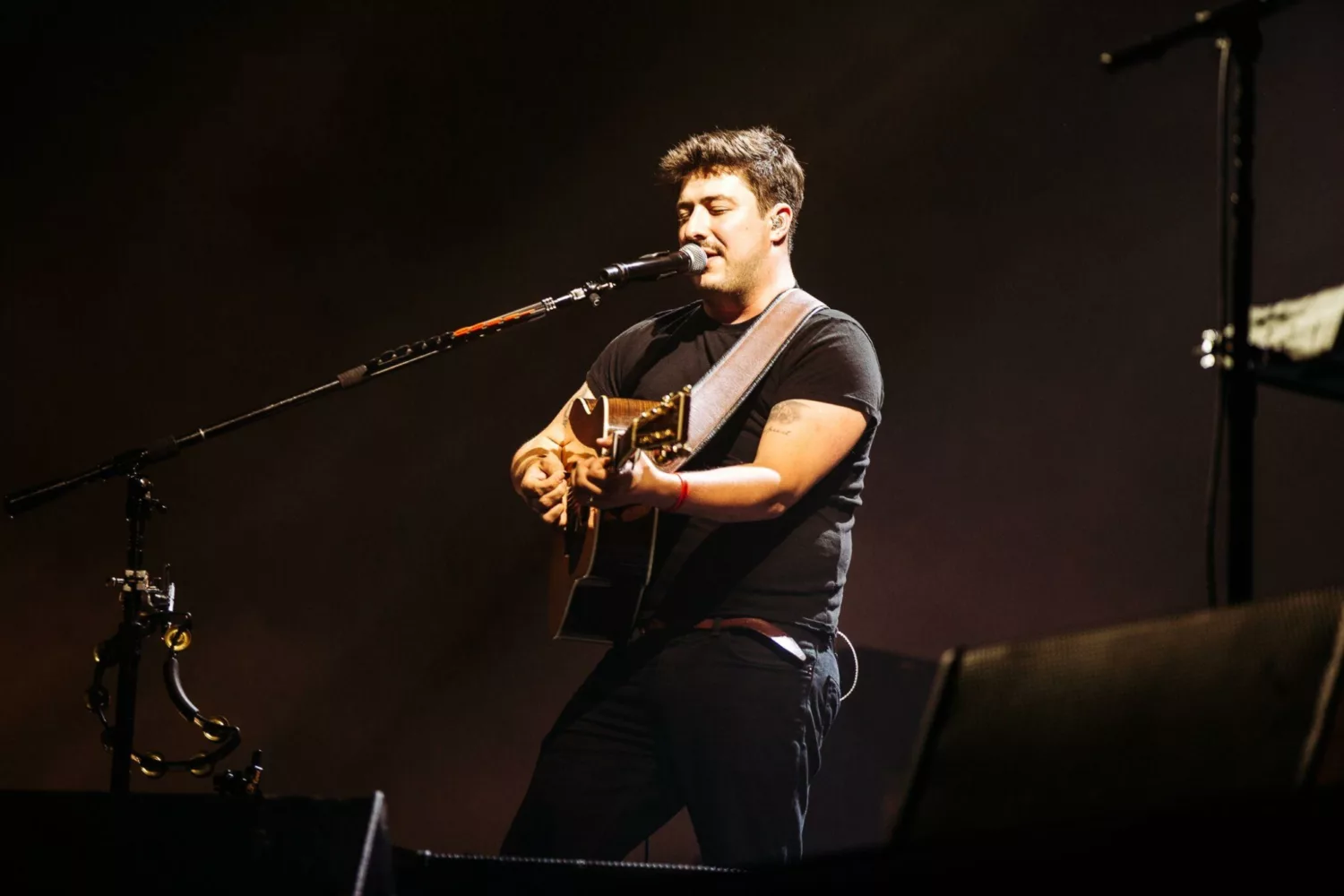 The pair took on 'In Rainbows' track 'All I Need' at the Newport Folk Festival.
Mumford & Sons put in a surprise headline slot at the Newport Folk Festival at the weekend, and took the occasion as a chance to perform a pretty special cover.
Marcus and co performed a version of Radiohead's 'In Rainbows' track 'All I Need' with help from Phoebe Bridgers, who was playing at the festival.
Elsewhere in the set - 15 songs comprised of originals and a handful of covers - the band covered Simon & Garfunkel's 'The Boxer', and played a version of Maggie Rogers track 'Alaska' with the singer joining them herself.
Not the first high profile collaboration of late, Phoebe Bridgers recently performed The National's track 'Sorrow' with the band at theirs and Bon Iver's Wisconsin fest Eaux Claires. Watch that performance here.
Marcus Mumford has recently been revealed to appear (alongside an absurdly big list of co-stars) on the new album from Rage Against The Machine's Tom Morello.
Re-visit our 2015 cover feature with Mumford & Sons here, and watch the 'All I Need' performance below.

Get your copy of the latest issue